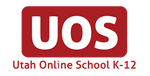 This story is sponsored by Utah Online School.
Even students who enjoy and thrive in a traditional high school environment are discovering benefits from taking courses at Utah Online School. Whether they want to gain additional credits, improve their expertise in specific subjects or build more flexibility into their schedules, Utah Online School offers nearly unlimited ways to supplement a high school education.
Best of all, courses at Utah Online School are free and open to any Utah student. For each class, students are assigned a certified teacher and a mentor. Course completion rates exceed 90 percent, according to Laura Belnap, director of Utah Online School.
Gone are the days that online classes meant some quick reading and a quiz for material you'd forget as soon as you finished the class. Instead, Utah Online School helps students find things they're passionate about and then provides a way to pursue those passions. Students aren't limited to basic subjects, either.
Whether you want to enroll part time or full time in online courses, here are seven things you can learn through high school online that might be surprising.
Driving
It's true that learning how to drive requires practical on-the-road experience, but the hands-on side of learning cannot happen without first gaining a solid understanding of the rules of the road. Most teens are excited about driving, but taking a class about it may not always seem exciting. The sooner you complete the classroom requirements, the sooner you'll be out on the road, though, so why not take the class at your own pace?
According to the online course description, the course will "teach you all about driving laws in Utah, how to operate a motor vehicle, and safe driving techniques." Why waste time sitting in a required class when you could breeze through it online? Learning to drive is an important skill, but it doesn't have to take place in one inflexible environment. That's the beauty of online classes: They put you behind the wheel.
Playing an instrument
Contrary to popular belief, you can actually study how to play a musical instrument via online learning. Although YouTube videos may only get you so far, taking a course from Utah Online School puts you in touch with both a teacher and a mentor. Both these certified professionals will provide the information, support and expertise you need to progress musically.
Many traditional high school students might not have room in their class schedule for arts-related courses, but online classes make it possible. Find your musical side or fine-tune your musicianship through online music courses. Current high school music course offerings include guitar, ukulele and piano. Remember, practice time counts toward high school credit!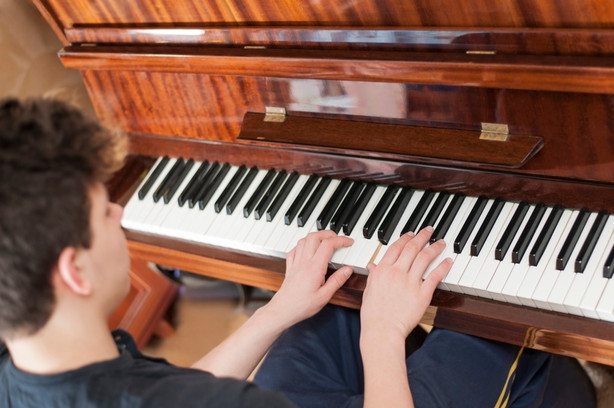 Speaking a foreign language
No matter what profession you intend to pursue, the ability to speak a second language always comes in handy. Bilingual candidates stand out in job application pools, and with more languages now being spoken around the country, it's a great way to diversify your skill set and increase your value. Learning to speak a foreign language also helps countless students understand their native languages better, while exposing them to other cultures and viewpoints. Choose from Spanish and French language course offerings in the high school portion of Utah Online School.
Making the most of physical education
For many high school students, physical education can be an unruly requirement. Sweating through a workout isn't always the best way to look your best during the school day, but what if you could pass off this course elsewhere?
Utah Online School offers a variety of physical and health education courses to help you enjoy this aspect of your education as much as possible, including counting your own practice time toward earned credit. Weight training, physical skills and fitness for life are all great courses available at the click of a button.
Creating your own art
The typical high school environment may be a difficult place to get creative, but don't let that stop you from enjoying an art class. Online art classes are ideal because they allow you more freedom and flexibility in the types of art you pursue. From drawing and photography to computer graphics and animation, there are more possibilities online than most public high schools are able to offer.
Prepping for the ACT Test
Many parents pay hundreds of dollars for courses to help their children be ready for the ACT Test. Utah Online School offers a free ACT prep course open to Utah high school students. Students who complete the course also earn high school credit.
Enjoying your education
Serving more than 10,000 students annually, Utah Online School is flourishing for a reason. Traditional high school has its benefits, but many students find that they can maximize their opportunities by taking online courses for some of their high school requirements. If public school isn't your wheelhouse, you also have the option of taking online courses full time.
And, with the help of more than 70 full-time teachers, you know you'll always have the educational guidance you need to learn something well.
Branch out and find what works for you with the help of nearly 90 free online courses in 10 areas. Life is what you make of it, so see what you can learn with the help of Utah Online School.
×