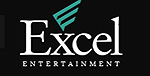 This story is sponsored by Excel Entertainment
With Friday's release of "Jane and Emma," viewers will have the chance to learn about historical events usually depicted from a male perspective.
"It's a film that's investigating how women moved through history," explains Danielle Deadwyler, who portrays Jane Manning James in the movie. "We have to see more work by women — about women — more work about how they've stepped through the world. And seeing this film will give you that opportunity."
Emma Hale Smith was the wife of Joseph Smith Jr., founder of The Church of Jesus Christ of Latter-day Saints. Since she was in such a prominent position during vital church history events, many people have had an interest in Emma Hale Smith. While "Jane and Emma" isn't the first modern film that has focused on Emma Smith, this movie is unique in its focus on Emma's relationship with Jane Manning James.
Emma's background
Lds.org names Emma Smith as the first president of The Church of Jesus Christ's Relief Society. She was born in Harmony Township, Pennsylvania, on July 10, 1804. As the seventh child of Elizabeth Lewis and Isaac Hale, Emma was the only child in her family not to be named after a family progenitor, according to LDS Living.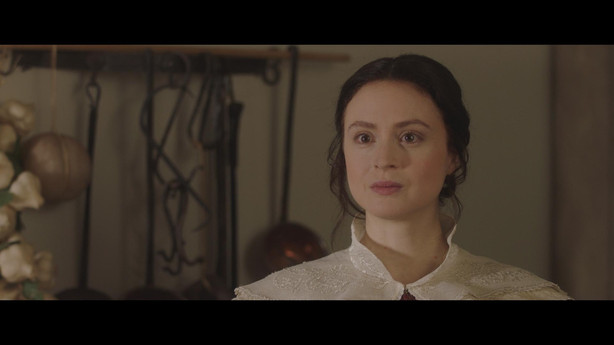 She gave her family good reason to be proud of her by doing well in grammar school and going on to additional schooling, so she has been known in the church as an educated person, especially for a woman at that time in history. But Emma's relationship with her parents took a negative turn when she married Joseph Smith Jr. on Jan. 18, 1827, against her father's wishes. Together, Emma and Joseph had 11 children, five of whom lived to adulthood.
Some reasons Emma Smith has such prominence in church history include her specific mentions in the Doctrine and Covenants as an "elect lady." She was given several important charges, including to compile the first church hymnal. She also suggested the name for the Relief Society and organized a visiting committee that was a precursor to the visiting teaching program, now referred to as ministering. Because of her expressed concerns to Joseph about the tobacco habits of male church members, the Word of Wisdom, an important church revelation, came about.
Not just these significant contributions, though, made her notable historically. Joseph and Emma suffered through much tribulation, and Emma was his support throughout. As Joseph put it in History of the Church, "... she that was my wife, even the wife of my youth, and the choice of my heart. ... Again she is here, even in the seventh trouble — undaunted, firm, and unwavering — unchangeable, affectionate Emma!"
Introducing Jane Manning James
As a wife and leader in The Church of Jesus Christ, Emma Smith was a significant figure, revered by many members, including Jane Manning James.
According to The Autobiography of Jane Manning James, she was born into a freed black family in Connecticut in 1822. She joined the church in 1841 and was known as a devout member.
Although slavery was officially abolished by state law in Connecticut in 1848, things weren't easy for black residents there. Intense discrimination and a general lack of opportunity were common in her life, and she worked as a live-in servant for most of her youth. However, after joining the church, Jane saw that God had more in mind for his children, so she decided to join the gathering of Saints in Nauvoo, Illinois.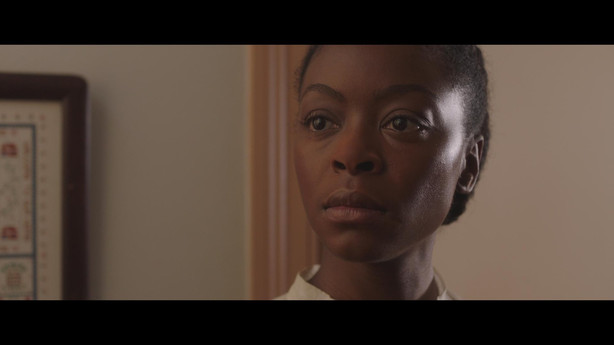 Although people often think of the Saints trekking across the Great Plains to the Salt Lake Valley, Jane had a pioneer experience just getting to Nauvoo. In her biography, Jane writes, "We started from Wilton, Connecticut, and traveled by canal to Buffalo, N.Y. We were to go to Columbus, Ohio, before our fares were to be collected, but they insisted on having the money at Buffalo and would not take us farther. So we left the boat and started on foot to travel a distance of over 800 miles."
Walking until their shoes wore out and their feet bled, Jane and her family suffered much to get to Nauvoo, including the threat of jail from authorities in Peoria, Illinois. Luckily, the Mannings were allowed to continue, but Jane's troubles were far from over. The travelers still suffered crossing a deep, cold river by foot; exposure to frost and snow, and many other trials before reaching Joseph Smith's Mansion House in Nauvoo.
The Mannings were warmly welcomed by Joseph and Emma and given much encouragement. After a week, most of Jane's family members had secured homes, but she had not. Jane had also been so unfortunate as to lose all her clothing on the journey there. Realizing her predicament, Jane began to cry. Jane's history relates the following conversation with Joseph and Emma:
"Brother Joseph said, 'Don't cry, you shall have your trunk and clothes again.' Brother Joseph went out and brought Sister Emma in and said, 'Sister Emma, here is a girl that says she has no home. Haven't you a home for her?' 'Why yes, if she wants one.' He said, 'She does,' and then he left us.
"Sister Emma said, 'What can you do?' I said, 'I can wash, iron, cook, and do housework!' Then she said, 'When you are rested, you may do the washing, if you would just as soon do that.' I said, 'I am not tired.' 'Well,' she said, 'you may commence your work in the morning.'"
Jane lived at the Mansion House for several months, witnessing many events. Surely she worked alongside Emma to host many visitors and important guests, while also helping to accomplish important church work. As their friendship grew, Jane and Emma likely realized that their friendship wasn't "unlikely" at all; they were both daughters of God trying to do his work. Despite the racial divisions of the time, Jane and Emma saw things through the eyes of a loving God, not social prejudices.
To find out where to buy tickets for the "Jane and Emma" movie, visit janeandemmamovie.com.
Film Synopsis
"Jane and Emma" is based on the life of Sister Jane Manning, one of the first black Mormons. She returns to Nauvoo to find that Joseph Smith, her prophet and friend, has been assassinated. Jane spends a ceaseless night with his widow, Emma Smith, sitting watch over the body of the prophet as a whirlwind of loss and confusion leaves them wondering how either one of them will be able to move forward. Through the long night, Jane wonders if the prophet's promise to extend the blessings of eternity to her has died along with him. The film explores the possible events of that night, including Jane's endeavor to remain amongst the Latter-day Saint people and Emma's struggle to cope with her heartbreaking loss. Poignant issues of racism and polygamy threaten to break their bond of friendship. In the end, will Jane and Emma have the courage to follow the path each believes they must take?
×