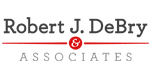 This story is sponsored by Robert J. DeBry—more than 200 years of combined experience practicing personal injury law.
While the rates of traditional smoking have gone down among U.S. teens, tobacco use overall hasn't decreased. Presented as a less innocuous, more flavorful option than cigarettes, vaping with e-cigarettes has become a trendy activity for today's teens.
E-cigarette use and experimentation among Utah teens is on the rise and is more than double that of adult use. Between 2011 and 2017, Utah's youth e-cigarette use rate grew to 11.1 percent, just short of the national average of 13.4 percent for U.S. high school students, according to the Utah State Department of Health's Indicator-Based Information System (IBIS).
Put another way, there is a high likelihood that teens in your neighborhood or even your household are vaping.
The growing prevalence of vaping among Utah's youths is concerning. Here are five things that may surprise you about vaping and the impact it is having on Utah youths.
Same nicotine, different chassis
They go by "e-cigs," "vapes," "e-hookahs," "vape pens" and "electronic nicotine delivery systems (ENDS)," but in the end, e-cigarettes are still a nicotine vehicle just like the cigarettes, cigars or pipes of the past. Some are even fashioned to look like USB flash drives, pens and other everyday items to keep them under the radar and continue that "harmless" vibe. But there is nothing harmless about them.
"E-cigarettes are not safe for youth, young adults, pregnant women, or adults who do not currently use tobacco products," says the Centers for Disease Control and Prevention.
Nicotine is not only highly addictive, but it has also been shown to damage adolescent brain development that continues on into the early to mid-20s, according to the CDC.
"Nicotine also affects the development of brain circuits that control attention and learning. Other risks include mood disorders and permanent problems with impulse control — failure to fight an urge or impulse that may harm oneself or others," says drugabuse.gov.
To make matters worse, consumers may not know what their e-cigarette products contain. "Some e-cigarettes marketed as containing zero percent nicotine have been found to contain nicotine," reports the CDC.
Nicotine isn't the only dangerous part of e-cigarettes
It's not just the nicotine that impacts users' health: E-cigarette aerosol has also been found to contain other harmful substances, such as diacetyl, a chemical linked to lung disease; heavy metals like nickel, tin and lead; erratic organic compounds; cancer-inducing chemicals, and minute particles that can be inhaled deep into the lungs, the CDC says.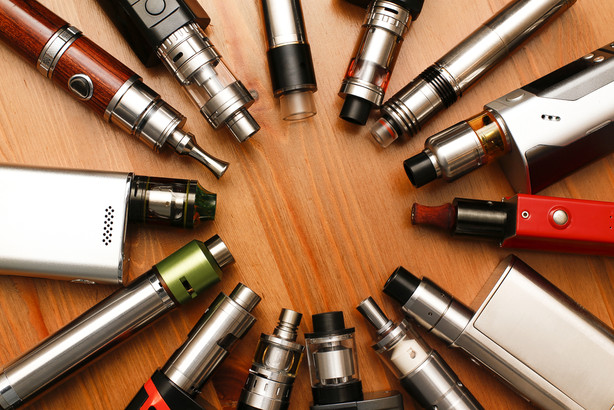 E-cigarettes deliver marijuana and other drugs
Nicotine isn't the only drug delivered by e-cigarettes. While they were initially designed to vaporize a liquid form of nicotine, there has been an increasing trend to vape other drugs in e-cigarettes, according to a report by the National Institutes of Health. Other drugs commonly used in e-cigarettes include marijuana and cocaine. The ability to take drugs discreetly through these devices makes them attractive to drug users.
E-cigarettes lead users to engage with other tobacco products
Research shows that e-cigarettes can entice preteens and teens to graduate to other tobacco products after experimenting with vaping. "A study showed that students who had used e-cigarettes by the time they started ninth grade were more likely than others to start smoking cigarettes and other smokable tobacco products within the next year," according to drugabuse.gov.
The Utah Department of Health reports that 36.7 percent of Utah adults who used vape products also reported smoking cigarettes.
The lithium battery in e-cigarettes is a fire hazard
Toxins and drugs aren't the only health threats for e-cigarette users. The lithium-ion battery that powers the devices has caused severe injuries.
"Between January 2009 and Dec. 31, 2016, 195 separate incidents of explosion and fire involving an electronic cigarette were reported by the U.S. media. These incidents resulted in 133 acute injuries. Of these injuries, 38 (29 percent) were severe," reports the U.S. Fire Administration.
Sixty-two percent of incidents of e-cigarette explosion/fire happened while the device was in the user's pocket or in use.
"The shape and construction of electronic cigarettes can make them (more likely than other products with lithium-ion batteries) behave like 'flaming rockets' when a battery fails," the USFA says.
E-cigarette users not only put themselves at risk for injury, but can become liable for injury to others nearby when the device explodes.
Taking steps to intervene
Because of the health dangers of e-cigarettes, an intervention to halt the rising prevalence of Utah use is underway.
"Given the uncertain public health impact of e-cigarettes and the potential for increasing nicotine addiction among young people, monitoring the use of e-cigarette products and enforcing and strengthening policies that regulate youth access are public health priorities for Utah," according to information from the Utah Department of Health.
×