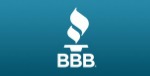 This story is sponsored by Better Business Bureau of Utah.
Now is a great time to have a business in Utah. Having been ranked by Forbes as the best place for business for six out of the past seven years, Utah's economy shows no signs of slowing down.
But even when the economy is strong, it can be a challenge for a business to stand out in such a competitive market. Here are some ways your business can rise above the rest in today's business environment.
Online credibility
Showing up in online search results is just the first step key to the success of a business. Once on your site, it helps to have a few features to draw in customers.
Consider building in features on your website such as any third-party awards, on-site reviews and any certified trust seals as highlights to your brand, suggests Entrepreneur. Having trust seals as part of your online vitae will boost your online credibility above only having Google or Yelp working for you.
For example, the BBB Accredited Business seal is a commonly recognized seal on many websites. In a recent Nielsen survey, "8 out of 10 consumers were more familiar and likely to purchase, from a business displaying a BBB Accredited Business seal," according to a BBB-sponsored article on NewsOK. "When asked what an accreditation seal symbolizes, consumers' top five answers were honesty, quality, approval, good business standing and reliability."
Going beyond the basic search engine reviews is necessary to have your business shine amidst the competition.
Building recognition through personalized content
To connect with your customers on a personal level, be sure to focus on developing content that has a personality. Customers respond to personalized, simple and engaging content. Consumers in today's market are averse to brands that come across as formal and out of touch.
Entrepreneur encourages businesses to allow the company's personality to be reflected in how the business is run. This includes carefully crafting the tone, message and format in communication tools such as content pieces, emails and videos. As the customer feels connected not only with the product, but the people behind it as well, the business-consumer relationship improves.
SEO prioritization
In the age of Google dominance, showing up early in search results is essential for standing out. In fact, according to an article by Blue Corona, if you're not on the first page of Google results, you are losing sales to your competitors. A whopping 97 percent of people do not click past the first page of results.
One easy way to boost your SEO prioritization is through earning those above-mentioned seals of accreditation or third-party awards from companies such as Trip Advisor, the BBB, Norton, McAfee and more. Having accreditations highlighted in your site will positively affect general and local search engine results.
Business-to-customer communication
The communication between a business and customers is a transparent way to gaining the trust of customers, especially over social media and other platforms.
The Social Media Examiner recommends the following tips when interacting over social media accounts, forums or comment boards: respond quickly to inquiries or complaints; acknowledge mistakes using a normal tone of voice with no automated responses; and be sure to follow-up after an issue is addressed. If a customer lodges a serious complaint over a public forum consider extending a direct way to get in touch with you to discuss the issue privately.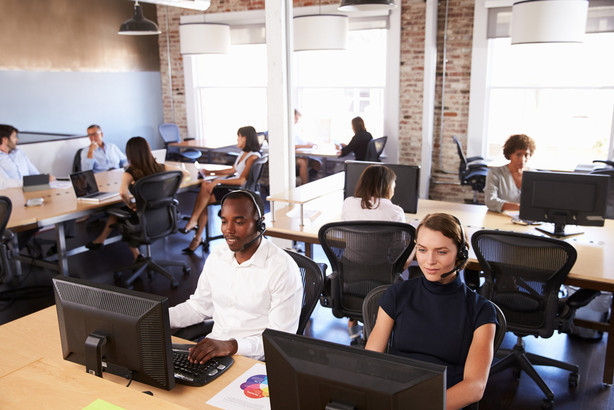 Provide top-notch customer service
Offering amazing customer service is perhaps the greatest way to stand apart from the competition. This is no secret among the most respected companies in the world, like Amazon, Costco, Nordstrom and others.
"Treat your customers like royalty, even if you are not in the service industry. The belief that customer service only matters in the service industry is a myth," states Forbes. "All customers have an expectation of great service and will not put up with waiting in long lines or receiving poor responses from representatives. Around 75 percent of customers state that they consider customer service a true test of a company's competence."
This generates loyal, consistent and happy customers for years to come. There is no substitute for honest and upfront businesses that place great emphasis on their customer's satisfaction, no matter what.
Part of that trust may come from a third-party endorsement or accreditation. The Better Business Bureau is a widely recognized and trusted organization that has been around for more than 100 years. With a legacy and reputation to uphold, the Better Business Bureau is here to serve you for the long haul.
Reach out to the Better Business Bureau of Utah today to see how accreditation can benefit your company.
×