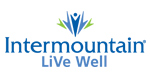 This story is sponsored by Intermountain LiVe Well. LiVe Well is about helping people live the healthiest lives possible.
Today, August 31, marks International Opioid Awareness Day. While opioids have been used as an effective pain management tool, there is also the high possibility for misuse and abuse. It's important for everyone to understand the risks of opioids.
Here are four things to understand about opioids: what they are; whether you need them; safe usage, storage and disposal; and protecting yourself and others from fatal overdoses. The Use Only As Directed public awareness campaign has focused on three areas: Speak Out, Opt Out, and Throw Out.
Speak out
The first step to educating yourself about opioids is starting a conversation with your doctor, dentist, or pharmacist about these types of pain medications. Do you know what medications are considered an opioid? Here are a few of the most common opioids:
Fentanyl
Meperidine
Hydrocodone
Oxycodone
Hydromorphone
Oxycodone with acetaminophen
Tramadol
Talk with your doctor about these medications and ask what your risks are for addiction. There are some opioids that have fewer addiction worries, such as Suboxone. Addiction can happen to anyone — family, friends, or yourself. Nearly one person dies every day in Utah from an opioid overdose.
Ask medical professionals about non-opioids options, the lowest doses, and a plan to taper off if opioids are prescribed. Approximately 80 percent of people who use heroin started with using a legal opioid prescription.
Opt out
There are other pain management options, which might actually be more effective than an opioid and don't carry the same risks. With an opioid, physical dependency can happen in just seven days. Over-the-counter options like acetaminophen, ibuprofen, and naproxen, or a combination of those, are other medications that give pain relief but are not opioids and are non-addictive.
Physical therapy and exercise is good for the body and can also help you work toward a pain-free life. Talk to your doctor about the best options and exercise plan to help your healing process.
Intermountain Healthcare announced that they will work to reduce the number opioid tablets prescribed for acute or temporary pain, like for post-surgery or a broken arm, by 40 percent this year. These alternatives are meant to give you ways to opt out of opioid prescriptions and make that goal of reducing opioid use possible.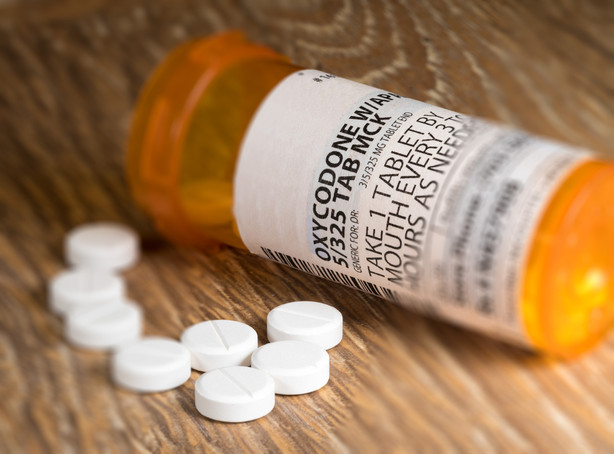 Throw out
If you have unused or expired medications—store and dispose of them safely. Medications of any kind need to be properly stored away. Opioids in the house are a danger to be accidentally used or intentionally abused. Keep them out of reach and out of sight in a locked cabinet.
But the trash can is not the best way to get rid of your medication. Bring any unused or expired medications to pharmacy drop boxes, which are blue metal secured bins, located throughout the state. You don't need to deliver them to anyone — just drop them in the bin and head on your way.
All Intermountain community pharmacies have a drop box. They have collected more than 18,000 pounds of medications in just over three years. Drop boxes are also located in many police stations, city halls, health departments, and other community areas around in the state. Visit www.UseOnlyAsDirected.org to find a drop box near you.
Keep Naloxone handy
If you or a loved one have an opioid prescription, then it is important to keep a naloxone, or Narcan, kit easily accessible. These medications are lifesaving overdose reversal drugs. Overdoses can be accidental or a reaction to other medications combined with an opioid.
Check with your pharmacy for a naloxone kit. Intermountain pharmacies have them for a low cost, and you do not need to have a prescription to get one. Find more information about naloxone at http://www.UtahNaloxone.org/.
Use these tips to help keep yourself and others safe from the opioid epidemic that has hit Utah and across the nation. For more tips, information, and to find help, go to the Use Only As Directed website.
×