This archived news story is available only for your personal, non-commercial use. Information in the story may be outdated or superseded by additional information. Reading or replaying the story in its archived form does not constitute a republication of the story.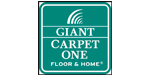 This story is sponsored by Giant Carpet One Floor & Home. The one store for your perfect hardwood, carpet, laminate, vinyl or tile floor!
If you've ever considered hardwood flooring, you're not alone. Hardwoods offer a classic, gorgeous look that will never go out of style. At the same time, hardwoods also typically mean more maintenance and a higher initial cost.
Utah residents should also be aware of the dry climate (along with cold temperatures) that affect natural hardwood. While it is possible to have hardwood flooring in Utah, it does demand a certain level of vigilant maintenance.
However, there is a way to get the look of hardwoods without all the extra effort, and it comes in the form of engineered hardwood flooring. Here are six specific benefits of engineered hardwood:
The same look for less
Traditionally, hardwood floors have a place in quality home design because of their aesthetic look. It costs much more to use solid wood than synthetic or man-made materials for several reasons. Solid/natural wood uses slower-growing trees. Solid woods are cut with a saw, which produces sawdust. This might seem like a small thing, but that sawdust comes to a significant amount of wood waste in the end — expensive wood that takes a considerable time to grow.
On the other hand, engineered hardwoods use sliced wood combined with a bonded plywood core which is less expensive and made of more sustainable wood. C.J. Hughes of This Old House Magazine explains it best when he writes, "engineered flooring — wood layers joined with low-toxicity glue and topped with a hardwood veneer — makes more use of the entire tree, thus lessening the toll on the forest." So not only does engineered hardwood allow you to get that classic look without overdrawing your budget, but it's also better for the environment.
Less susceptible to climate changes
Expansion, shrinking and cracks and warped parts are commonplace in Utah's dry and extreme climate. But engineered hardwoods have been treated to be less susceptible to such changes to where they won't expand and contract as much over time. Also, the layers of bonded plywood create increased stability and less chance of moisture ruining the material's integrity.
Lee Wallender of The Spruce illustrates this added stability when he states that "each ply runs perpendicular to its adjacent ply, giving dimensional strength to the sandwich." With the solid wood lamella or top layer and a more durable core board, you've got the best of both worlds.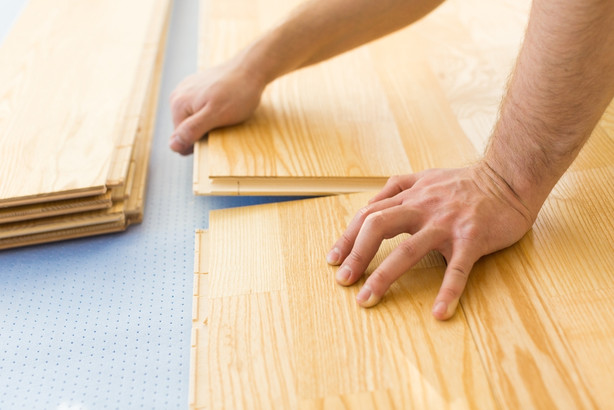 Design flexibility
Although the product material itself is not as flexible as natural hardwood (which is a good thing so you can avoid warping and movement), the product is versatile in design and potential future remodels. Engineered hardwood might not be completely solid wood, but you can certainly sand it down for remodels or refinishing. New stains or looks can be easily achieved without having to get a new floor. Much like hardwood, it comes in a range of species and grades to help you get the specific look you want, ranging from rustic to resplendent.
Simplified installation
Engineered hardwood allows for a wider board since the width of natural wood boards are dependent on the size of the natural tree they come from. Thus, natural hardwoods have a smaller width. But if all the natural wood you need is just for the top layer of your engineered board, you don't have to worry about finding a huge tree with lots of high-quality wood; you just need a slice.
The wider engineered boards also mean less joins for a quicker install, and many engineered hardwoods offer tongue-and-groove and click systems for easy installation by professionals and DIY homeowners, alike. Just make sure you don't bite off more than you can chew with the install; it's always good to have the help of a professional.
HVAC compatibility
While radiant heat systems don't always function well with natural hardwood flooring, it works just fine with engineered hardwood. Most Utah homes utilize forced air heating systems that draw moisture out of the air and add to the dryness in the winter, according to Kara Zorn of compactappliance.com. This dryness is the main concern for hardwood flooring in Utah and other dry states, but engineered hardwood will hold up better against temperature and moisture changes, no matter what type of HVAC system you have. No flooring type is immune to extreme climate changes, so it's a good idea to keep your home at a consistent temperature and humidity for your sake as well as the life of your floor.
No subfloor necessary
Engineered hardwood allows for easy finishing, but the cost of any floor is closely tied to subfloor requirements. Luckily, engineered hardwood installs easily over existing subfloor, no subfloor and even concrete. Whether you glue or float it, it will hold up better against moisture and humidity than natural hardwood, according to floorcritics.com.
With that in mind, if you do have an existing subfloor, it's still important to waterproof it and fix cracks before installation. No flooring type will hold up well if the subfloor or "foundation" has existing problems. Engineered boards still contain natural wood, but they are just less responsive to climate changes due to chemical treatments and high-pressure bonding techniques.
No floor is immune to everything, but engineered hardwood can work with the dry climate and your lifestyle. Consult your local flooring expert at Giant Carpet One to make your home everything you want it to be.
×