This archived news story is available only for your personal, non-commercial use. Information in the story may be outdated or superseded by additional information. Reading or replaying the story in its archived form does not constitute a republication of the story.
Summer is in full swing, but you may not be feeling too great about it if you're expecting a baby during the hottest time of the year. Pregnancy alters plenty of things in your body, including your body temperature.
Jennifer Fink, RN, explains via The Bump that pregnant women often feel overheated because of "increased blood volume. During pregnancy, the amount of blood in your body increases by as much as 50 percent. To better handle all that extra blood, your blood vessels dilate slightly, allowing the blood to come off the surface, which can make you feel hot."
This increased blood volume along with a higher metabolic rate during the third trimester create the perfect recipe for an overheated mama. However, there are some things you can do to keep your cool this summer, no matter how pregnant you might be:
1. Stay hydrated
Pregnant women are at a higher risk for dehydration and overheating, since they require more water and run at a higher body temperature to begin with. Essentially, the bodies of expectant mothers are working overtime to keep mom and baby healthy, which can result in overheating, just like an overworked engine.
Most sources, including The Bump, suggest that pregnant women drink 8-10 8-ounce glasses of water a day, but you should drink 8 extra ounces for every hour you spend in the sun. This will replenish the liquid lost through sweating. A good rule of thumb is to always keep a full water bottle with you at all times, and prehydrate — meaning, drink water throughout the day before you get to the point of thirst.
Staying well-hydrated will not only keep you and baby healthy and cooler, it will also prevent cramping, swelling and constipation, which are all normal symptoms of pregnancy.
2. Stay cool
Being too hot is one of the most common challenges during a summer pregnancy. Aside from staying hydrated, there are few things you can do to avoid the heat and all that goes with it.
Choose light and breathable clothing that is loose and comfortable. Avoid clothing that clings and stick with natural fibers such as cotton, linen or silk. Taking frequent dips in the pool, which families.com lists as the best exercise for pregnant women, is the most obvious solution for cooling down in the summer. The buoyancy of being in the water will decrease the pressure on the body while also providing a safe way for you to exercise your muscles. Don't worry about what you're wearing to the pool, comfort is the key here.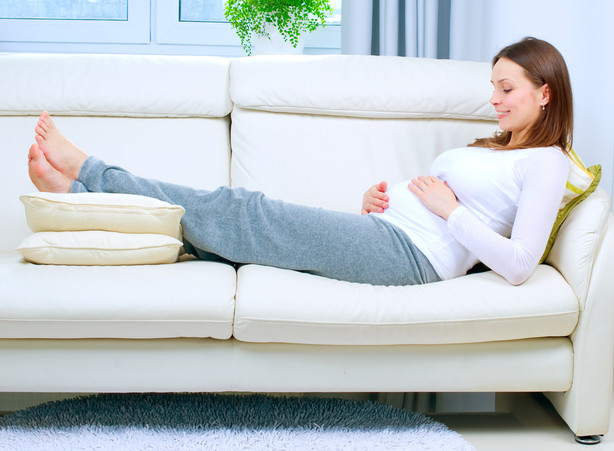 3. Put your feet up
Pregnancy swelling or edema can be even worse in the summer, so take some time each day to put your feet up. This will prevent blood from pooling in your extremities, and limiting salt in your diet will also help. A normal exercise routine of daily walks will also keep your circulatory system healthy despite the strain it experiences during pregnancy.
4. Schedule, but don't overschedule
Just like anything in life, create a plan for your summer pregnancy. Don't overplan, but avoid the summer bummer of boredom and feeling stuck at home. Instead, plan some simple family activities or a babymoon. Go to a concert or spa, or any other activity that you likely won't be able to do with a new baby in tow. Take advantage of this time, but remember to give yourself plenty of breathing room. Don't be afraid to turn down an invitation if it means much-needed downtime for yourself.
5. Take siestas
Naps are helpful especially when you're pregnant since, let's face it, you deserve a break. The National Heart, Lung, and Blood Institute cites regular sleep as a key factor in helping you stay healthy and feeling good. Don't be afraid to reward yourself with a nap each day to help you get by.
6. Be generous to your skin
Use sunscreen with at least SPF 30 and reapply when you get wet or sweat. One reason to be extra careful with sun protection is that pregnant women have an increase of melanin, which can often result in sun damage or brown patches on your skin. This melasma or pregnancy mask occurs primarily among brunettes and darker-skinned women, according to WebMD, but no one is immune to sun damage. Remember that staying sunburn-free equals a happy pregnancy.
Your skin is also being stretched, so be sure to use a full-body moisturizer after you shower and as-needed throughout the day.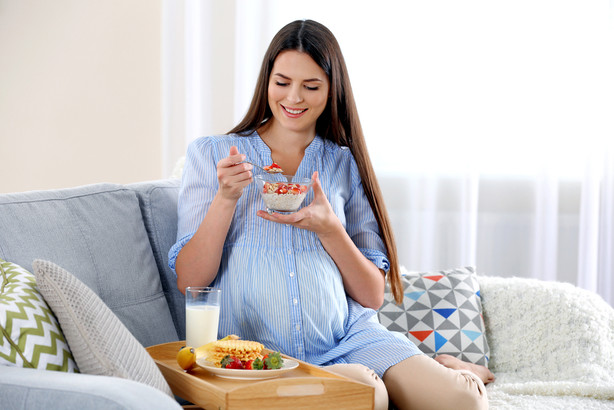 7. Eat light, eat right
Heavy foods can block you up and leave you feeling overfull. This summer try some new recipes that keep you away from a hot stove and oven while enjoying fresh fruits and vegetables, the bounty of the season. If you're missing your booze, try a simple mocktail to brighten up an afternoon or use these recipes from Fit Pregnancy for a cool cook-free meal.
Last of all, keep in close contact with your trusted physician for the necessary prenatal care. To find a family hospital near you, visit www.steward.org.
×