SALT LAKE CITY — Some budding musicians learned a few things Saturday about putting the jazz in Utah.
Looking to improve his drumming, Bonneville High School senior Nathanael Quimby diligently took notes and asked questions during a jam clinic at the Salt Lake City Jazz Festival.
Quimby hopes tips from professional drummer Jose "Pepe" Jimenez, who has played with various Las Vegas shows and with the rock band Santana, will help him keep the beat as he joins his school's jazz band this year.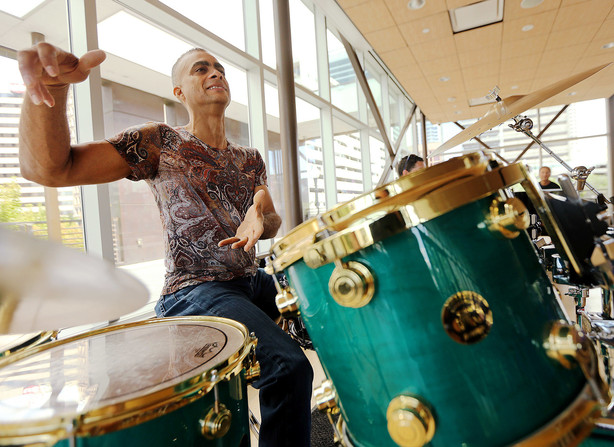 "Rhythm is key. That's my big takeaway from all this," he said.
Quimby was among the young musicians and some not so young to take advantage of the free jazz clinic, also sponsored by Jazz Arts of the Mountain West.
The three-day festival at the Gallivan Center wraps up Saturday night.
Saxophonist Greg Floor, a soloist at the festival, taught a session called "Improvisation: Chains of Freedom."
"I'm trying to help the young jazz enthusiast who is trying to learn this language do so in a more efficient manner. I realized later in life that my early practice was flawed," he said.
Improvisation, Floor said, is a skill that takes musicians years and years to develop.
Like Jimenez, he emphasized rhythm "The actual language is not the different notes that you choose but it's the rhythm that you put them in," he said.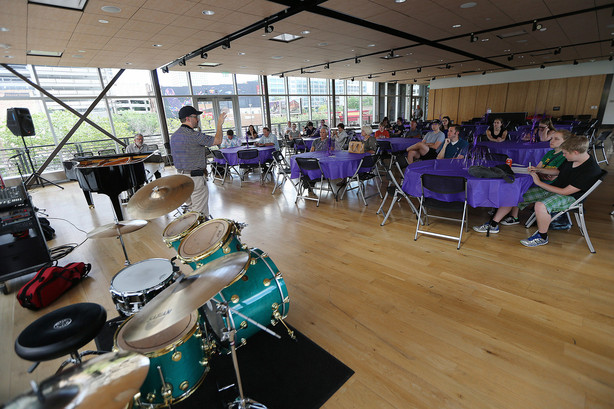 Lucas Deal, a clarinet performance major at BYU who also plays sax, said it's a misperception that jazz musicians are free to play however they want. Being disciplined and deliberate comes with the gig.
"To really to be able to improvise freely and express yourself you have to be very diligent and controlled in what you do. It doesn't actually work to pick up a horn and say, 'I'm going to play anything,'" he said.
All those attending the clinic — some for learning, some just listening to music — share a love of jazz.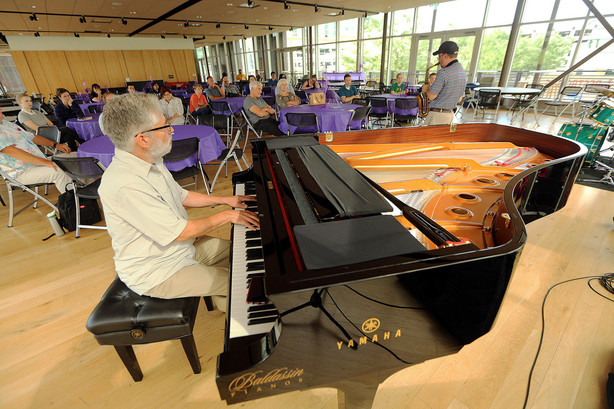 "The great thing about jazz is that it's always new," said Deal, who aspires to be a jazz professor.
Floor asked how someone could decide whether Ray Charles' gruff voice is better than Pavarotti's perfect vibrato because they're both unbelievable.
"And that's what's great about jazz. We're saying your voice is your voice. Sound how you sound and let's talk," he said.
"It's a very free, a very American art form that is just an absolute joy. Whatever I have to say, then the drummer answers me back and the bass player says something and you're having this conversation and hopefully the audience likes it."
×
Photos