Estimated read time: 4-5 minutes
This archived news story is available only for your personal, non-commercial use. Information in the story may be outdated or superseded by additional information. Reading or replaying the story in its archived form does not constitute a republication of the story.
HERRIMAN — The Utah Warriors got the start they needed in Saturday's penultimate regular-season contest against New Orleans.
But only in the first half.
Don Pati scored two tries for Utah, but the NOLA Gold opened the second half with three-straight tries to keep their Major League Rugby playoff hopes alive with a 46-43 win over the Warriors in front of 3,561 fans at Zions Bank Stadium in Herriman.
"The three things we've talked about are unforced errors, 50-50s and a lack of discipline in our own half and giving away penalties. Today it cost us," said Warriors coach Alf Daniels, whose team gave up four penalties to NOLA in their first match after a bye week.
JP Eloff scored four penalty kicks, a drop kick and a try to lead the Gold (3-5, 17 points).
With the win, New Orleans kept its playoff hopes alive in its final match of the regular season, while Utah will need a win over Houston in next week's regular-season finale and some help to clinch a postseason bid.
The Warriors (2-5, 17 points) take two bonus points from the match, moving them into a tie for fourth place in the league standings with one match remaining. Austin and San Diego play Sunday night in a game between two of the four teams within two points of the final two playoff spots for Major League Rugby's inaugural postseason.
"We needed to win that game, but now it is what it is," Pati said. "We need to come back Monday and move forward from this game."
Pati scored two tries just three minutes apart in the first 10 minutes to help the Warriors jump out to a 12-0 lead early. Pati took a swing pass from co-captain Saia Uhila and settled a breakaway right underneath the crossbar for his second try of the must-win match.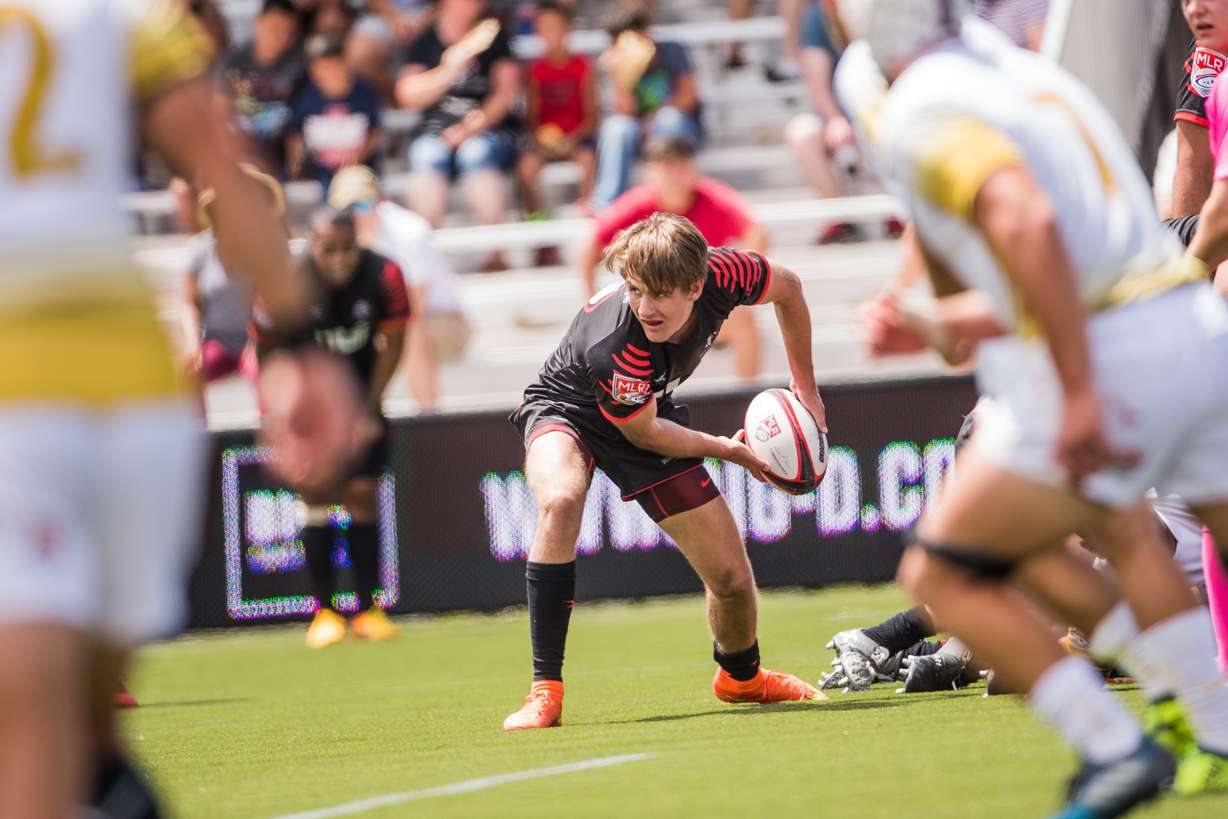 But New Orleans scored on four-straight possessions, taking an 18-12 lead on Tim Maupin's try from five meters out with 10 minutes remaining.
Tonata Lauti cut inside from the right side to finish a try, and Utah took a 26-21 halftime lead on Jonny Linehan's try from short distance on the final play of the first half, giving the Warriors confidence through the first 40 minutes.
"The start of the second half, it just didn't feel like we wanted it," said Pati, noting his team's "obvious" disappointment. "We made some mistakes, I gave them one of the tries, and we just needed to want it more.
"If we had wanted it, every single guy, then I think it would've been a different result."
The Gold opened the second half on fire with three-straight tries. Eloff picked off the Warriors' backs in the 44th minute, and Brennan Falcon slid in for a 50th-minute score that gave New Orleans a 40-26 lead.
"I feel like they gained confidence when they first scored," Utah inside center AJ Tuineau said. "But it was a good battle, and little mistakes from us gave them the confidence to step up."
Utah's Josh Anderson came off the bench for a try in the 57th minute. But the Warriors gave up two of their four penalties in the second half to keep the Gold in front.
Back-to-back tries by Fetu'u Vainikolo and Ray Forrester pulled Utah within three with two minutes remaining. But the Warriors could get no closer in a game played with two of their top players away on international duty in team captain Paul Lasike (USA) and leading scorer Kurt Morath (Tonga).
"Situations like this test the resilience and heart of any team, and I guess the answers will come after 80 minutes of next week," Daniels said. "If we have the discipline to play our game, I don't think there is any team that can match us. But as soon as we start drifting away and lack discipline, teams get after us.
"With all due respect to NOLA, we gave them their first points of the second half. If we can cut that out of our game, we can be the team we are trying to be."
Scoring summary
5' UT: Don Pati try (kick failed)
8' UT: Don Pati try (Linehan kick)
19' NOLA: Matt Hughston try (kick failed)
22' NOLA: JP Eloff kick
26' NOLA: JP Eloff penalty kick
30' NOLA: Tim Maupin try (Eloff kick)
35' UT: Tonata Lauti try (Linehan kick)
49' UT: Jonny Linehan try (Linehan kick)
42' NOLA: Own-goal try (kick failed)
44' NOLA: JP Eloff try (Eloff kick)
50' NOLA: Brennan Falcon try (kick failed)
56' NOLA: JP Eloff penalty
57' UT: Josh Anderson try (kick failed)
62' NOLA: JP Eloff penalty
65' UT: Fetu'u Vainikolo try (Linehan kick)
78' UT: Ray Forrester try (kick failed)
×
Photos
Related stories
Most recent Sports stories