SALT LAKE CITY — A situation involving at least one person barricaded inside a Salt Lake City motel ended peacefully at about 10:30 Friday morning, and two people were taken into custody, according to police.
Police responded to the Salt City Inn, 1025 N. 900 West, where at least one person was barricaded about 9 a.m. Friday, according to Salt Lake police detective Greg Wilking.
Barricade situation at Salt City Motel is over. Two people inside surrendered peacefully at 1025 N 900 W. @slcpd@kslnewsradiopic.twitter.com/Cfa6LHBPpP

— Peter Samore (@kslpetersamore) May 25, 2018
The incident ended when police took Johnny Maestas, 44, and a woman into custody, police said. Officers had prepared a flash bang device for use but the situation was resolved so officers detonated the device in a parking lot.
No injuries were reported. The woman was later released, according to the Salt Lake Police.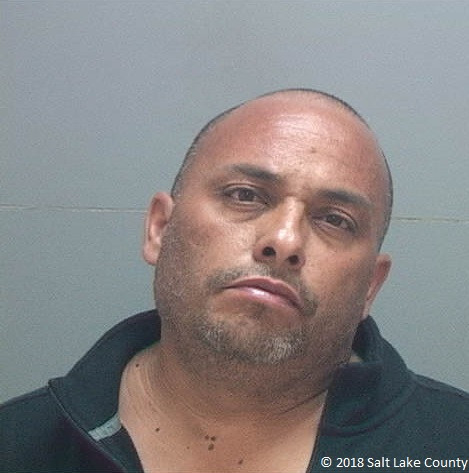 Maestas was taken into custody for investigation of criminal mischief from the incident at the motel Friday as well as outstanding warrants, Salt Lake Police said on Twitter.
Editor's note: An earlier version of this article indicated the flash bang device was responsible for ending the situation. This article has been corrected.
×
Photos