Estimated read time: 4-5 minutes
This archived news story is available only for your personal, non-commercial use. Information in the story may be outdated or superseded by additional information. Reading or replaying the story in its archived form does not constitute a republication of the story.
SANDY — Just call it learning on the job.
Real Salt Lake's inconsistent 3-3-1 start to the 2018 season has come with a few caveats.
Yes, RSL has been handed a number of injuries. Yes, most of its poor results have come on the road (a 5-1 home rout by Los Angeles FC being the exception).
And yes, Mike Petke's second season in charge of the club has come by thrusting a lot of youths into a number of different roles. Salt Lake's back line averaged just 21.25 years of age upon the MLS debut of centerback Nick Besler during RSL's recent 3-0 win over Colorado last Saturday.
It's not an excuse and Petke is quick to mention such. But it is a reality, if nothing else. And more important? The kids are all right, as the saying goes.
"How many times have we talked about young players?" Petke asked rhetorically after training before RSL's Friday night tilt at Vancouver (8:30 p.m. MDT, KSL.com/KSL TV app). "The opportunities are there for them, and it's about taking the opportunities and running with it."
Take newcomer Corey Baird, for example.
The former RSL Academy standout became the club's 15th homegrown signing after winning three national championships at Stanford, and he's already played 228 minutes with two starts, a goal and an assist.
"I'm incredibly happy to be getting game time," Baird said. "Every time I step out there, it's just another opportunity to prove myself, to get better, to prove myself to Mike, and I feel like I've done that so far. I just want to continue doing that for the rest of the season, and help the team."
Playing young players like Baird takes time to adapt. The Escondido, California, native just turned 22 in January, and he still spends a couple of hours each day unwinding with a game of "Fortnite" or "Overwatch" with his college friends — activities common to 20-somethings in his stage of life.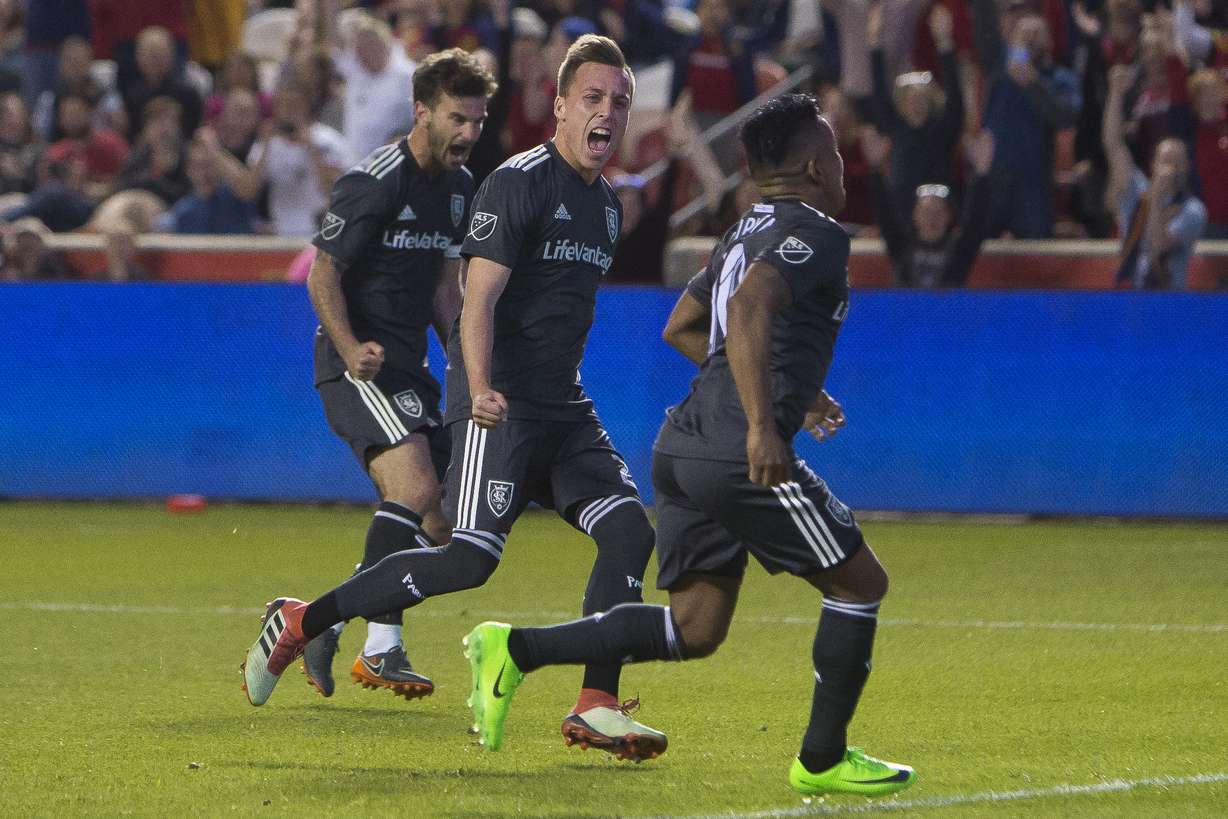 But Baird isn't just a normal 20-something. He's a professional athlete at a young age, and one who could be called upon to be the future of a franchise.
Kind of like Brooks Lennon. The former RSL Academy star moved to Salt Lake after one-year in the offseason, when RSL purchased the remainder of his contract from English Premier League side Liverpool FC.
The plan was never about "if" Lennon would be a starter or a full-time contributor with Real Salt Lake. It was merely a matter of "when" and "where." And the "where" turned out to be right back, where the 20-year-old wing option was thrown in as an injury substitute and has started five straight games at the same spot.
Petke cautioned not to make much of the move at the time, with right backs Tony Beltran, Adam Henley and Aaron Herrera all injured. But now? Well, it might be a different story.
Maybe.
"I want him to take this position and run with it, and he has," Petke said of Lennon. "If he continues to do that, this could be — I'm not making any promises — this could be the right back of the future for us."
Part of seizing opportunities includes putting forth the right product on the field — and winning games. Real Salt Lake just came off a 2-1 home win April 7 over Vancouver (3-4-1), a once-promising team that has now lost three straight, including last Friday 6-0 to Sporting Kansas City.
To secure a result, the team will have to lock down prolific scorer Kei Kamara, midfield menace Felipe and a cast of talent that led the Western Conference just a month ago.
"I think if you aren't embarrassed or mad about the (loss to Sporting KC), you shouldn't be here," Felipe told mlssoccer.com. "I think now everyone needs to man up.
"We've got to regroup, everybody together. It's not one or two guys who are going to do it. It's everyone."
With a renewed sense of confidence — and finding some goal-scoring magic a season-high three times against Colorado — Real Salt Lake will try to end its road hex in 2018.
"I think we are trying to get back to the style the team had last season," Baird said. "Getting three goals against Colorado was big for that. We want to play with a lot of possession; the man-down helped.
"But we're looking to build off that, and keep going."
×
Photos
Related stories
Most recent Sports stories