Estimated read time: 4-5 minutes
This archived news story is available only for your personal, non-commercial use. Information in the story may be outdated or superseded by additional information. Reading or replaying the story in its archived form does not constitute a republication of the story.
This story is sponsored by MountainStar Healthcare. Our hospitals and outpatient centers deliver high-quality, cost-effective patient care – when and where it's needed.
Trying to schedule a last-minute doctor's appointment can be frustrating. Whether you find yourself suddenly sick or realize you have an opening in your day to finally go see the doctor, getting a same-day appointment can feel like pulling teeth.
Some medical offices are starting to provide same-day appointment services that take the frustration out of last-minute scheduling.
For patients who wake up with the flu or simply decide to do something about that chronic issue, waiting days or even weeks to see the doctor is a thing of the past. No one wants to wait for a doctor's visit, worrying and wondering about what exact issue is ailing them. A same-day appointment is also helpful for fitting the doctor in your schedule and remembering when you are supposed to be there. Appointments that are days or weeks out can be easy to forget.
"In most families, there is a very fine line between balanced routine and total chaos. So, when someone has a condition or injury that needs the help of a doctor, it's best if you can get them in and taken care of quickly — so that you can get back to your life, with as little disruption as possible," according to MountainStar Healthcare.
MountainStar Healthcare, one of the medical companies embracing the same-day appointment model, "has been providing same-day service since 2010. About two-thirds of the medical group's roughly 50 physician clinics, spread mostly through Utah with a few in Idaho, make same-day appointments, with some offering Saturday-morning slots," according to the U.S. News.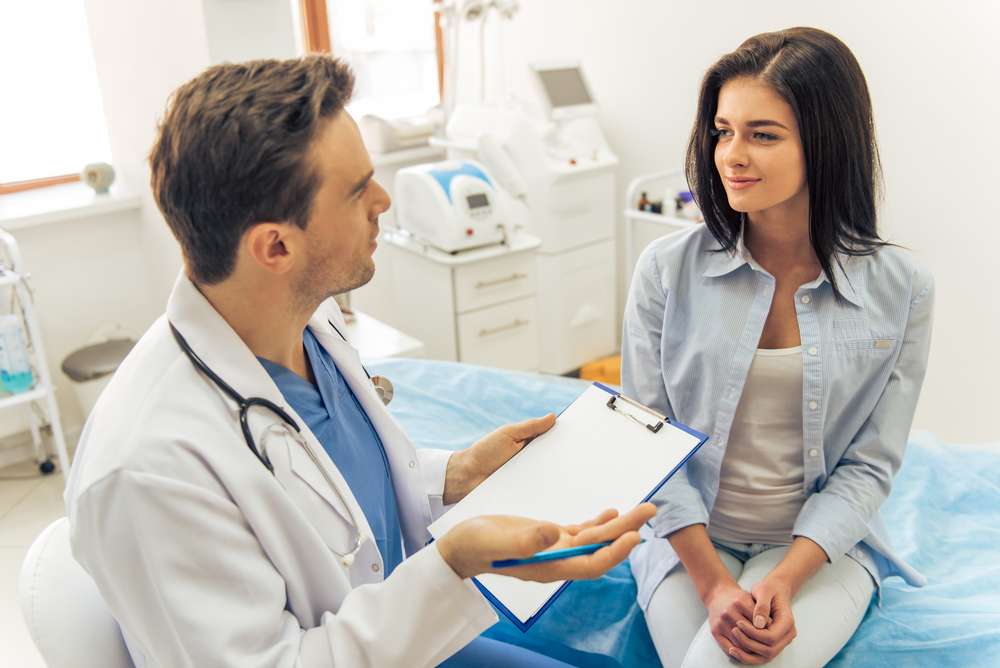 In the past, same-day scheduling has been synonymous with a visit to the emergency room. Unfortunately, this option can be costly and time-consuming. Often, patients don't know what doctor they will see or how long they will wait until they see that doctor.
In 2014, 141.4 million patients visited U.S. emergency departments, according to a National Hospital Ambulatory Medical Care Survey. However, only 40 million of those visits were injury-related. How many of these emergency department visits and the costs associated with them could have been prevented if the patients had known about same-day scheduling?
Many appointments don't even have to be set up via a phone call. They can also be scheduled online from a smartphone, tablet or computer. For those sick in bed, not having to summon the energy to talk to one more person is an invaluable asset. Typing the information online is also an easier way to keep your personal business and ailments private, especially if you are at work or in a public place.
This service is for everyone. Chronic health issues, viruses, preventive checkups and certain types of pain and injury are all great reasons for same-day visits. If your injury is life-threatening, going to the emergency room may be your best option. Otherwise, why not do same-day scheduling and take the stress out of your day?
Same-day appointments are also great for caretakers of the elderly or disabled, as well as for parents. Having a new baby can be a wild ride of uncertainty and confusion. For parents who are just starting out and trying to navigate the world of diapers, sleeping schedules and eating habits, same-day appointments are nothing short of a blessing.
---
"Especially for first-time parents, when they're not sure what is or isn't normal, we can get people in, evaluate their kids and give them that education and reassurance."
---
"Especially for first-time parents, when they're not sure what is or isn't normal, we can get people in, evaluate their kids and give them that education and reassurance," says Dr. Todd Furness of Lone Peak Family Medicine, a branch of MountainStar Healthcare.
No matter what your ailment, scheduling an appointment with your doctor should be a piece of cake. If you don't want to or can't wait for a future appointment, make sure to check out online, same-day scheduling.
For more information about how to schedule a same-day appointment, visit mountainstar.com.
×