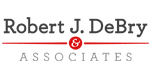 This story is sponsored by Robert J. DeBry—more than 200 years of combined experience practicing personal injury law.
Although stunts have changed over the years, it's true that many still take place in the great state of Utah. With formidable mountain ranges, majestic canyons and so much more, Utah presents the perfect environment for adventure and maybe even some borderline foolishness.
If you want a little more adrenaline in your life without risking your neck, take a look at these seven stunts performed in various parts of the Beehive State.
1. Parkour at the U
Parkour was quite the trend some years ago, but it still hasn't lost its fervor with some. A point of view video posted by Ronnie Street Stunts on YouTube illustrates some of the reasons Utah presents a great place for stunts. Not only are there mountains and other land formations perfect for adventure, but the local architecture (especially that of a University campus) presents some interesting possibilities, as well.
This video shows Ronnie Street Stunts doing parkour on the University of Utah campus in Salt Lake City. Think about that the next time you're bored walking to class (but please, do not attempt).
2. Wakeboard stunts
Utah isn't well-known for bodies of water, but the ones that are here are definitely worth visiting. From the Great Salt Lake and Utah Lake to parts of Bear Lake and Lake Powell, Utah is home to some truly unique and gorgeous boating areas. That being said, some will argue that the absolute best place in Utah (maybe even the world) to wakeboard is in Lake Powell due to the narrow canyons found throughout the area. Here is a video featuring some professional wakeboarding stunts done right here in Utah.
3. Red Bull Rampage
Most of the time people think about dirt bikes and the like when they think about biking stunts, but mountain biking also has its fair share of the stunt universe. A small settlement in southern Utah (Virgin) welcomes extreme mountain bikers most years, and boasts to be the location of some of the greatest moves in mountain biking history. View this video of the Red Bull Rampage to get an idea of what's possible on the downhill when you've got enough gumption.
4. SLC Nitro Circus
"The Greatest Showman" might have gotten you all excited about the circus, but today's circuses might need a little more horsepower to get audiences truly excited. It's perhaps for this reason that the Nitro Circus Tour is one of the most exciting events to witness in the Salt Lake City area.
BMX sweethearts, new tricks and gut-wrenching stunts are in abundance at the Nitro Games and Nitro Circus Tour, both of which have had events in Salt Lake arenas. To get a taste of the Nitro excitement, watch this three-man backflip video on YouTube.
5. Insane rope swings
Devin Graham is just one daredevil who took rope swinging and canyons to new heights when he created a well-known video of him rope swinging on Utah's Corona Arch. But Graham didn't stop there. Despite the danger, Graham and fellow YouTuber Shay Carl worked with many others to create the "World's Most Insane Rope Swing Ever!! - Canyon Cliff Jump" video that captured over 14.5 million views on YouTube. That being said, others have attempted the Corona Arch rope swing and been fatally injured. If you go to Moab, stick with hiking.
Be a wary viewer. Stunt videos can range from trained professionals getting lucky to doctored videos portraying something that may or may not have happened, so don't try something on your own. If it's adrenaline you seek, try indoor skydiving or opening canned biscuits.
If you've been injured in an activity or accident and want information about your legal rights, please contact Robert J. DeBry and Associates for a free consultation.
×