Estimated read time: 2-3 minutes
This archived news story is available only for your personal, non-commercial use. Information in the story may be outdated or superseded by additional information. Reading or replaying the story in its archived form does not constitute a republication of the story.
MINNEAPOLIS, Minn. — More than 110 million viewers are projected to watch Super Bowl LII on Sunday.
Many will tune in to watch entertainer Justin Timberlake, who will perform during the halftime show.
He's also a great golfer and a huge sports fan.
Timberlake's team, the Green Bay Packers, isn't playing in Super Bowl LII. But Timberlake said during a recent media appearance previewing this year's halftime show that he's a big fan of New England quarterback Tom Brady, as well.
But even for the Patriots' all-time great signal caller, the former child superstar wouldn't give away any of his halftime secrets.
"I like to make dance music, so I hope everyone is dancing," Timberlake said. "I think that's the greatest thing anyone can do to express joy. I don't want to sound like Kevin Bacon in 'Footloose'' … because it got weird. I won't do that."
Timberlake celebrated his 37th birthday Wednesday, when a large crowd serenaded him with "Happy Birthday" in his first Super Bowl appearance since a controversial outing with Janet Jackson in 2004.
"You get a little nervous when people watch you sing, huh?" he joked. "Try 130 million people."
Sunday will be the former N'Sync star's third Super Bowl performance, which is the most of any entertainer.
While he remained glib about the show, Timberlake did say you can expect "Can't Stop the Feeling" to be part of the show, and also hinted at a theme of unity.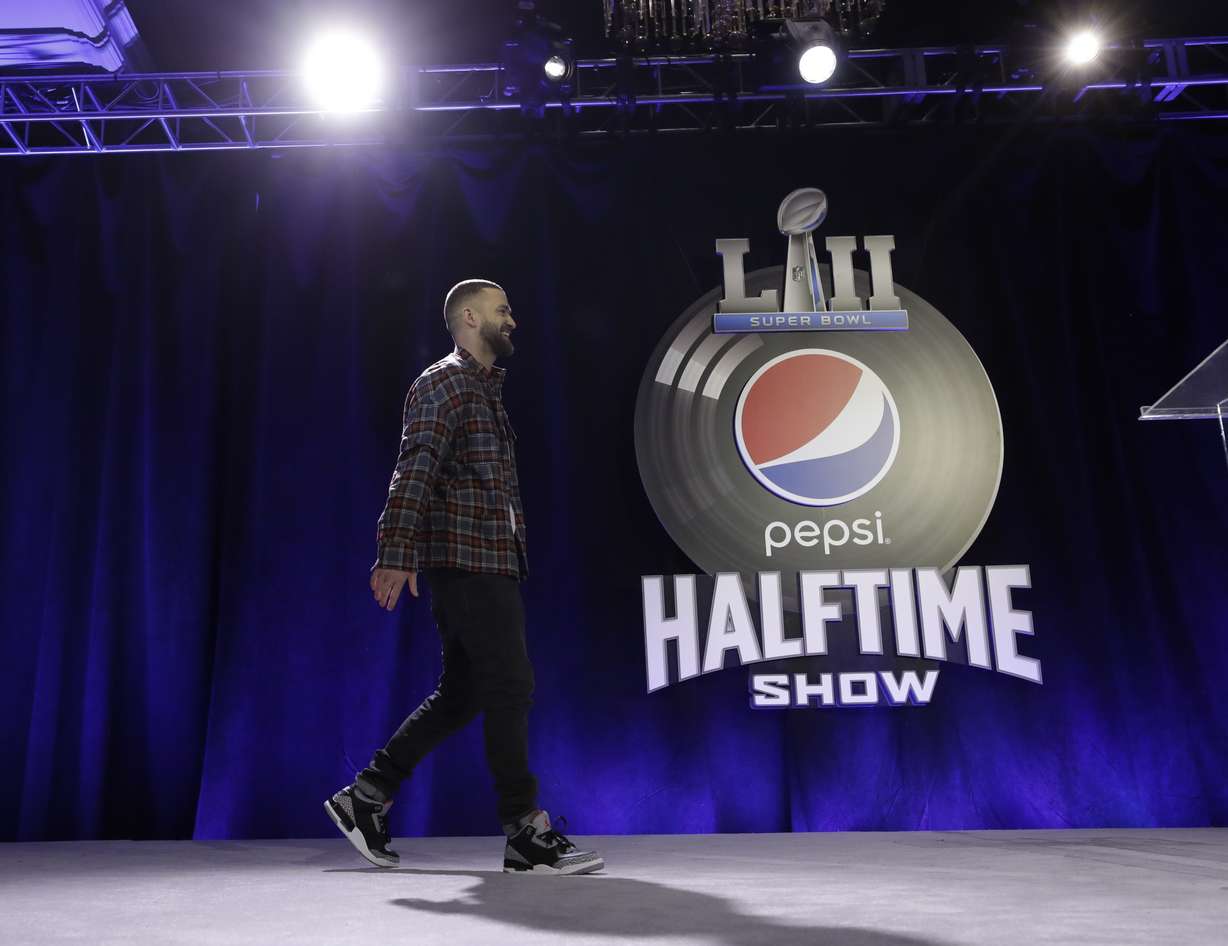 "It's a moment where you have the opportunity to bring so many people together through the greatest art form, which is music," Timberlake said. "That has been the ethos and inspiration behind putting the set list together, and managing the visuals.
"I feel so grateful every day to have the opportunity to bring people joy through my favorite thing to do. We're going to take it seriously: we want everyone to have a ton of fun."
He also said there will not be a reunion with Jackson, and he shot down a question about whether or not he would reunite with his former N'Sync bandmates as well.
Timberlake also commented on iconic Minnesota artist Prince, who died in April 2016, and hinted that there may be a chance he slips some sort of homage to the pop star into his performance.
"The greatest all-around musician who I can think of in popular culture," Timberlake said. "The time I get to spend around him, with him, talking about music, those are memories I'll take with me forever because he's always been such a big idol of mine."
Contributing: Sean Walker
×
Related Stories