Estimated read time: 3-4 minutes
This archived news story is available only for your personal, non-commercial use. Information in the story may be outdated or superseded by additional information. Reading or replaying the story in its archived form does not constitute a republication of the story.
HANSEN, Idaho — Bouncing on her mother's knee, happily gurgling at the camera in front of her, Rainna Crabb looks like any other baby.
She's a bright-eyed, 12-pound nine-month-old who loves carrots, her favorite Peppa Pig toy and smiling at strangers. She recently started giggling, and may or may not have said her first word — "Mama" — depending on which parent you ask.
But life hasn't always been so typical for this little girl, who weighed just 1 pound, 1 ounce when she was born in March, the Times-News reported.
Rainna is the first and only child of Samantha and Steven Crabb, high school sweethearts living in Hansen. After five years of marriage, the Crabbs were ready to expand their little family. They did not, however, expect their new addition to come along quite so soon.
On March 13, just 24 weeks into her pregnancy, Samantha unknowingly went into labor. She rushed to St. Luke's Magic Valley Medical Center, knowing nothing other than that she was in severe pain. A checkup just three days earlier had offered no indication that something might be wrong.
At first, the St. Luke's staff was just as confused as Samantha was. Was she, as a first-time mother, simply having a hard time handling the typical pains of pregnancy? An ultrasound quickly disproved that theory.
"When the doctor came in and did the ultrasound, he was like, 'Oh, no, you're having this baby,'" Samantha recalled from the quiet, homey comfort of the Crabbs' living room.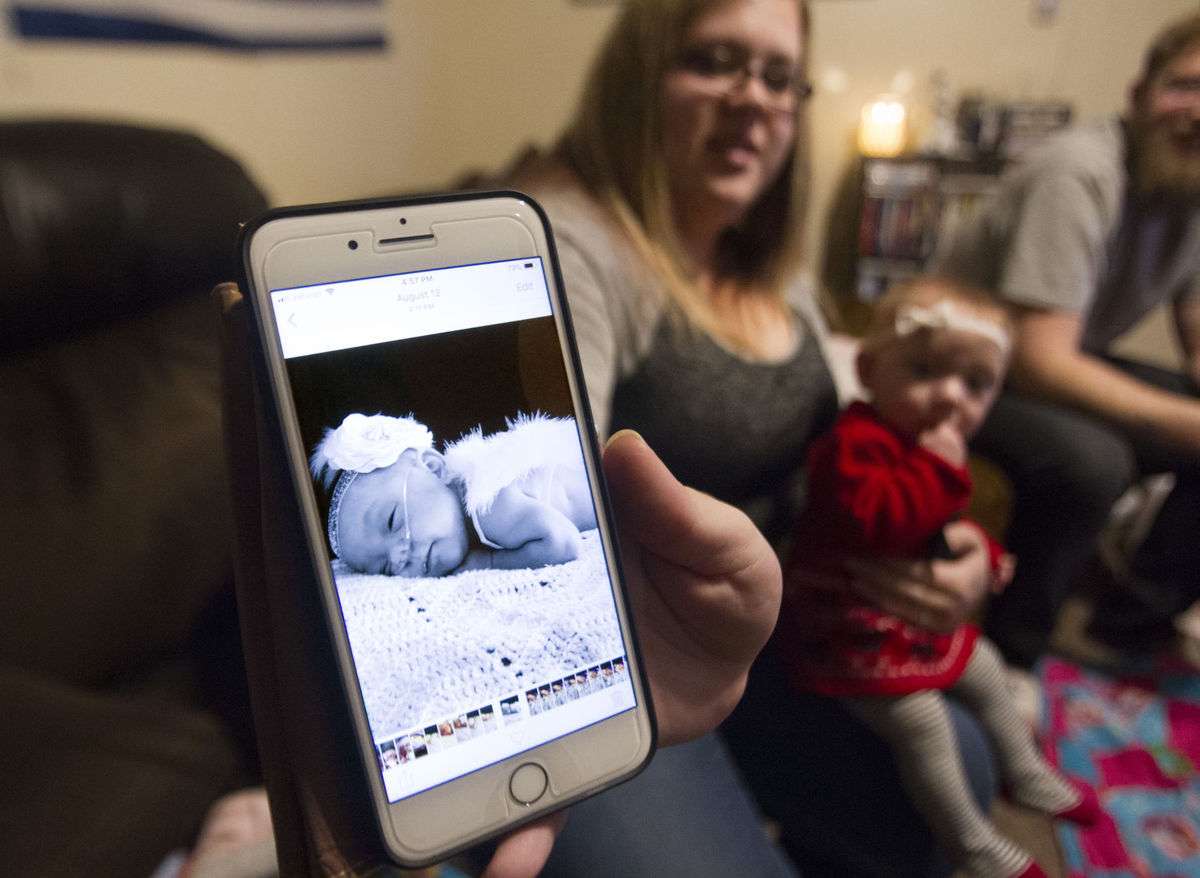 Less than five minutes later, Rainna arrived, and was promptly flown to St. Luke's Children's Hospital Newborn Intensive Care Unit in Boise.
The next four months in Boise were a rollercoaster of medications, complications, and one particularly stressful heart surgery. Extended family on both sides immediately leapt into action, decorating an ocean-themed nursery, buying baby clothes, and serving as a link between the Crabbs and a community back home eager to offer financial and emotional support to the new parents.
"It was crazy. It was all emotional times," Steven said. "You said hi to me, I cried over it."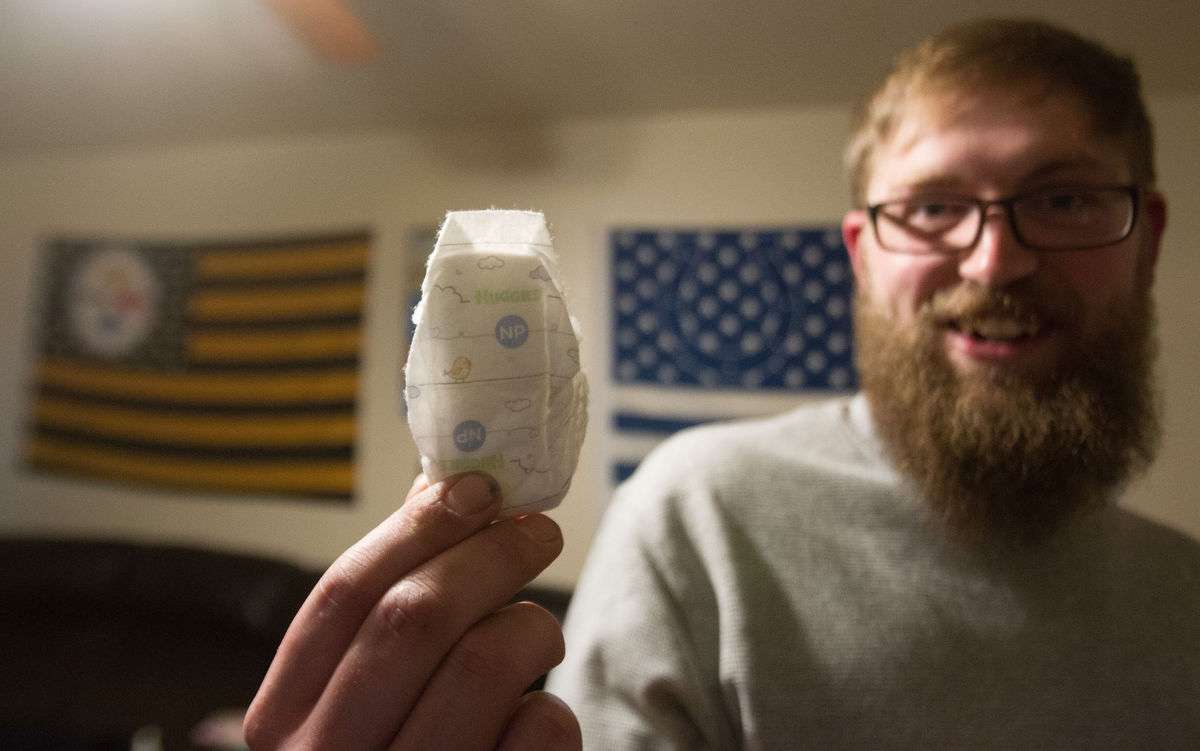 To occupy their time and their minds, the Crabbs went to craft-making sessions and other activities hosted by the hospital. A byproduct of one of those events — a poster with Rainna's name and face on it — now leans against her crib.
On nights that they weren't allowed to stay with their daughter, Samantha and Steven went back to the Ronald McDonald House, where they found a support system in other parents. They've kept in contact with some of those parents since.
"You make friends, which is nice," Samantha said. "They had babies that were super young, too. They were going through everything we were."
Five months after returning home to Hansen, life is slowly but surely beginning to feel "normal" again. Rainna is no longer on oxygen. The home nurse who used to make regular visits doesn't come to the house anymore. Biweekly follow-up appointments in Boise have slowed to once a month.
"The main thing right now is just try not to fall behind," Steven said. "Try to get her caught up. But, I mean, she already just fought for her life."
The long-term goal is for Rainna to catch up developmentally to her peers — "to get her walking and talking" — by the time she hits kindergarten.
For now, the Crabbs are taking things one day at a time. Next up: learning to roll over and sit up.
"It feels good," Steven said, as Rainna stretched out her hand for Peppa Pig. "We still always worry about the littlest stuff, but it's been going good. It really has."
×
Photos
Related stories
Most recent Idaho stories