Estimated read time: 2-3 minutes
This archived news story is available only for your personal, non-commercial use. Information in the story may be outdated or superseded by additional information. Reading or replaying the story in its archived form does not constitute a republication of the story.
PROVO — One impressive BYU defensive streak is over.
But the win streak continued Thursday night in Provo.
Payton Dastrup scored a career-high 14 points, and Yoeli Childs added 20 points and eight rebounds to lead BYU to its seventh-straight win, 85-71 over Idaho State in the penultimate non-conference game of the season.
"Payton is really developing in the post, where we can play through those guys," BYU coach Dave Rose said of Dastrup, who shot 5-of-5 from the field. "Defensively is where he continues to grow. We played a lot of zone and he was really effective in that.
"Every day in practice, he's getting better at ball screen defense. He's proving to be a guy who can step in and help this team."
Idaho State became the first team in seven tries to score more than 70 points against the Cougars, dating back to a 71-59 loss to Alabama on Nov. 24.
"I'm sure they'll bring up how many points they scored," said point guard Jahshire Hardnett, who had six points and two assists for the Cougars. "We feel like that is too many points for them to score."
TJ Haws and Elijah Bryant added 14 points apiece for the Cougars (10-2), who got a team-high five assists from Zac Seljaas.
"We all have been in the spotlight before, in high school or other places," said Seljaas, a star prep shooter at Bountiful High who scored seven points against the Bengals. "To play as a team has been a transition. But every week, there's a new guy doing his thing."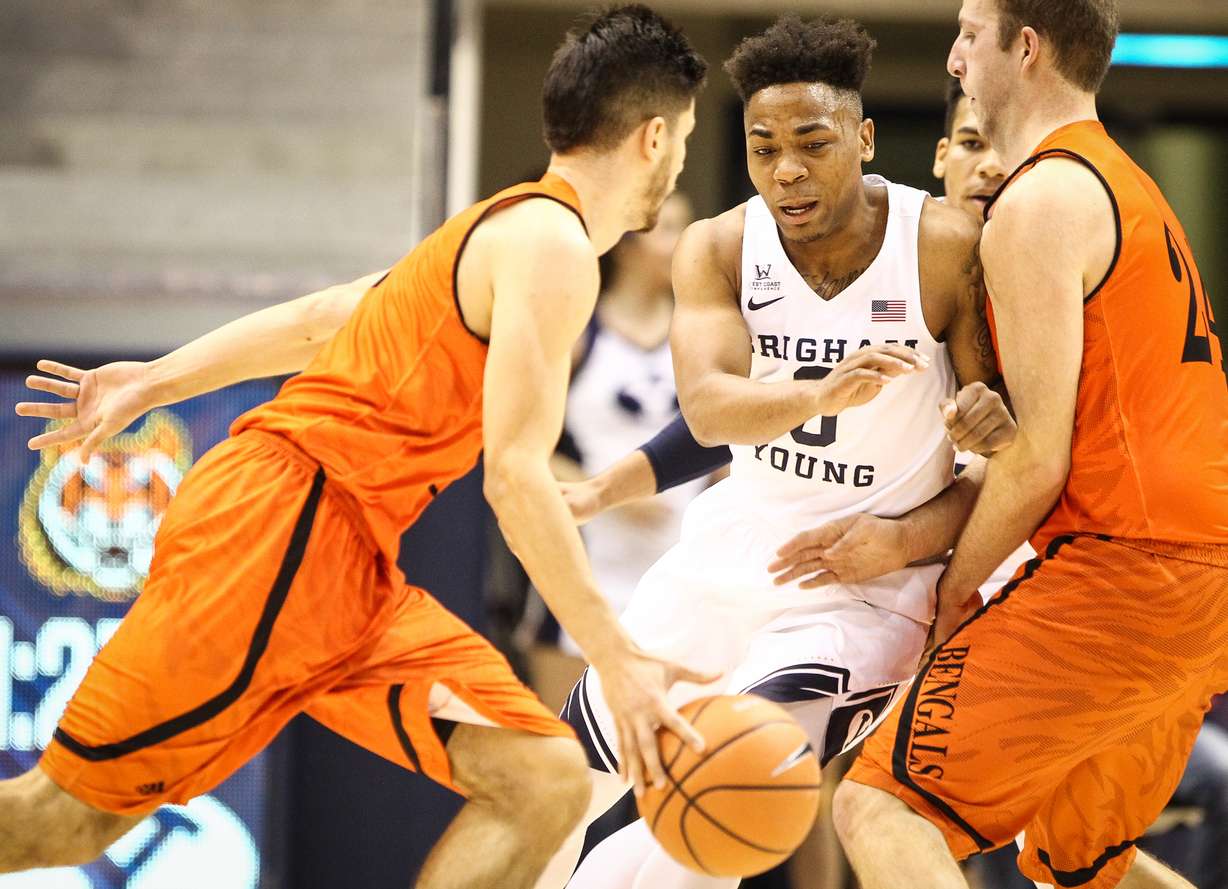 Novak Topalopvic led the Bengals (4-6) with 16 points, and former Wasatch Academy standout Geno Luzcando supplied 15 points and 10 assists for Idaho State.
Utah Valley transfer Jared Stutzman supplied 11 points for the Bengals.
"Coming off an emotional game the other night and finals all week with late nights … everybody's got it in the books and we got a good win tonight," Rose said. "I think that offensively, our game plan was good. We were patient, we took advantage of opportunities in transition, and got them.
"We might've been a step slow on the defensive end … just in free opportunity plays."
BYU hosts winless Texas Southern on Saturday night before opening up West Coast Conference play at home next week.
×
Most recent Idaho stories