Estimated read time: 3-4 minutes
This archived news story is available only for your personal, non-commercial use. Information in the story may be outdated or superseded by additional information. Reading or replaying the story in its archived form does not constitute a republication of the story.
OGDEN — There's a famous four-word adage that goes as follows: Charity begins at home.
Perhaps no one understands this better than Arkansas-Pine Bluff basketball coach George Ivory, whose well-traveled teams have relied on the generosity of non-conference opponents in exchange for visiting their home arenas.
The arrangement is known as a "guarantee game" and represents the situation at hand on Saturday, when the Golden Lions (0-11) play their 12th consecutive road game at the Dee Events Center against Weber State (4-5) at 7 p.m. MST.
According to records obtained by KSL.com, Weber State will pay the Golden Lions $80,000 for their trip to Ogden, with the distribution breakdown as follows: $45,000 to UAPB athletics, $35,000 to the school's men's basketball travel account and $10,000 for team meals.
For Ivory, who is now in his 10th season as head coach, monetizing road games has become a way of life in the underfunded Southwestern Athletic Conference. Since taking over at UAPB in 2008, the 52-year-old head coach has enjoyed just three non-conference home games—all of which came last year—as part of a job that requires significant compensation for each of the team's 14 non-conference games in order to keep the lights on in the program.
According to the most recent data obtained by USA Today, UAPB's athletic department ranks 222nd out of 230 listed schools in terms of total revenue ($7,141,263), with "guarantee games" ranking as the second largest revenue source ($838,335) behind only student fees ($1,309,870), according to the Arkansas Department of Higher Education's 2016-17 Intercollegiate Athletic Revenue report.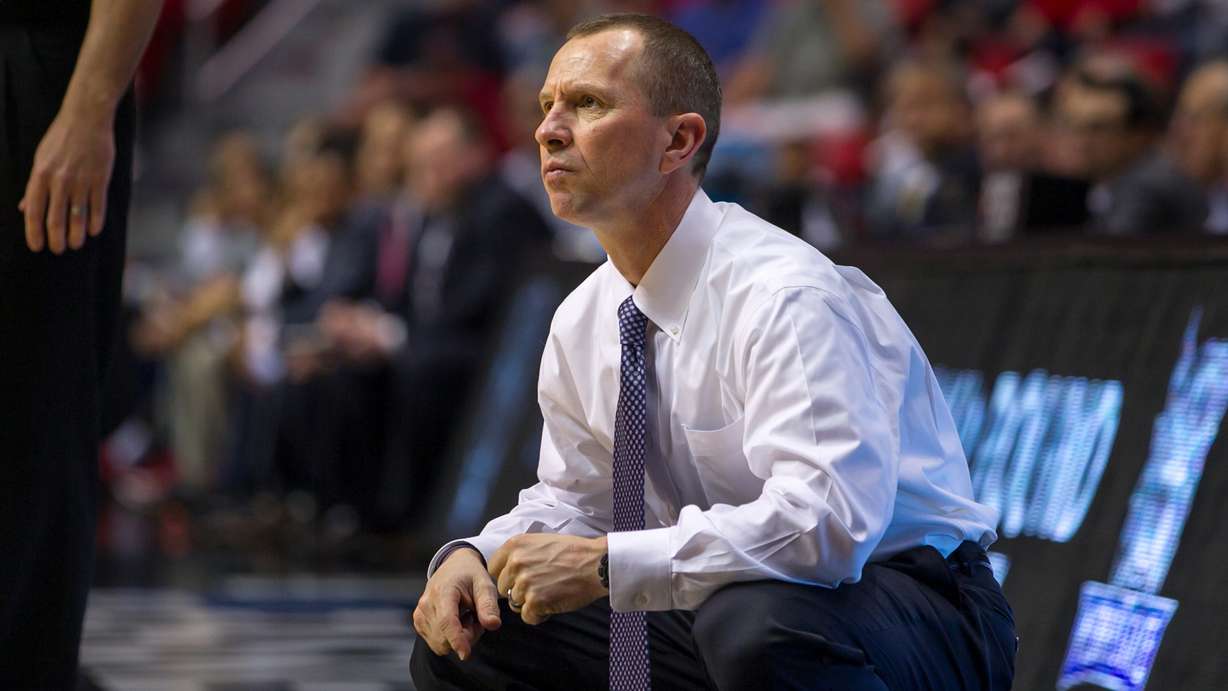 This season, the Golden Lions open their schedule with 17 consecutive road games—14 non-conference then three to open league play—before playing its first home game 13 days into the new year.
UAPB is one of four schools that will spend the vast majority of its non-conference schedule on the road this season, alongside SWAC counterparts Alabama State, Mississippi Valley State and Texas Southern. To this point, the combined record of the four schools sits at 0-39.
In terms of on-court performance, the Golden Lions haven't exactly been anything to write home about this season.
Currently riding an NCAA-leading 17-game losing streak that dates back to last season, UAPB has lost its last four games by an average of 22.75 points while being outrebounded 124-88 in that same stretch.
The Golden Lions, who annually run away from home for the length of their non-conference schedule, now head to Ogden still searching for their first win of the season.
"A lot of the time we go into these games as a big underdog," Ivory told the San Diego Union-Tribune of the competitive quality of his team's games in 2014. "We know that. But you have to know what you're coming to college for. We keep these guys focused on what they're here for, which, No. 1, is a degree. And No. 2 is to enjoy the experience."
Needless to say, Ivory and UAPB's unorthodox approach to scheduling has earned vocal opponents over the years. While some are unsettled by the moral dilemma of a program effectively surviving off losses, others have accepted the behavior as the cost of doing business.
Ivory, for his part, insists the road to Ogden and beyond is paved with good intentions.
"I tell our guys, 'This is a life experience, to travel and see the world, to play against these great teams and great coaches,'" Ivory said. "A lot of people will only see them on TV. …
"I tell them, 'Once you graduate from college, you've got to pay to take these kinds of trips. So cherish them now, when they're free.'"
×
Most recent Sports stories