This archived news story is available only for your personal, non-commercial use. Information in the story may be outdated or superseded by additional information. Reading or replaying the story in its archived form does not constitute a republication of the story.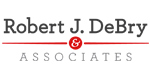 This story is sponsored by Robert J. DeBry—more than 200 years of combined experience practicing personal injury law.
It's well-known celebrities flock to the Beehive State to ski at the many resorts and put in appearances at the Sundance Film Festival, but lesser-known is how many of them choose to stay, whether at vacation properties or permanent residences.
Here are a few favorite current residents.
Robert Redford
Thanks to Sundance, perhaps he, more than anyone, comes readily to mind. While much of the latter part of his career has been spent directing and guiding the world-renowned Sundance Film Festival, Redford has a storied and iconic career in acting and directing and as an activist for many movements and organizations. Redford first purchased land here in the 1960s, having been inspired by Mount Timpanogos and how it reminded him of the Swiss Alps.
Ty Burrell
One celebrity who has more recently fallen for Utah would be none other than favorite TV dad Phil Dunphy. The Emmy-winning "Modern Family" star has been outspoken about his love for Utah and even owns two popular bars in downtown Salt Lake City — the Beer Bar and Bar X.
Bill Engvall
The "Here's Your Sign" and "Blue Collar Comedy" stand-up comedian has been a Park City homeowner for over 10 years now and is a member of the Glenwild Golf Club.
Katherine Heigl
A perennial favorite of those "celebrities who grew up Mormon" lists, she lives on a 25-acre ranch with her family here in Utah, where they are the proud owners of numerous animals, including but not limited to goats, mini-horses, donkeys, dogs, horses and chickens.
Scott Wolf
If you were lucky enough to grow up in the generation watching "Party of Five," you'll recognize Wolf as the hunk you probably had a crush on. After marrying "Real World: New Orleans" cast member Kelley Limp and getting cast on the locally filmed series "Everwood," they decided to make Utah home for good.
Jeffrey Katzenberg
The CEO of Dreamworks has had his Park City home on the market for a few years now, most recently reducing the price by 25 percent to $15.5 million. With 1.57 acres and 14,100 square feet, the home has become a relative bargain for those in the market. It certainly would be a "dream" come true.
Michael Jordan
The Glenwild Golf Club in Park City has power. Much like Engvall, His Airness purchased a home there in 2007 and enjoys golfing at the club with the likes of Engvall, Mike Weir and many others.
Will Smith
Perhaps he is more prepared to be the last man on Earth than any of us realize. Owning at least five acres at the exclusive "ski-in, ski-out" community The Colony at White Pine Canyon, he should be well-prepared by now just in case that virus breaks out and we all turn into zombies. Let's hope he has plenty of vinegar in his food storage.
Kevin Sorbo
Who remembers "Hercules: The Legendary Journeys," which played on WB30? Well, even if you don't, it's almost a certainty you will remember Sorbo's amazing hair and rippling muscles. Regardless of whether he and Xena were ever friends, who can fault him for wanting a Deer Valley residence where he can ski, golf and mountain bike to his heart's content?
Danny Masterson
He used to be most well-known for playing Steven Hyde on "That '70s Show," but as of late he's made it big in the music scene as DJ Mom Jeans. In fact, he's even a co-owner of Park City's dance club The Downstairs and makes regular appearances for DJ sets.
With the mountains nearby and the amenities of a big city available, it's no wonder celebrities have started to make their way from being vacationers to residents of this state.
When looking for lawyers in Utah, make sure to go to someone who has been in the area for years and knows the Beehive State like the back of their hand.
×