Estimated read time: 5-6 minutes
This archived news story is available only for your personal, non-commercial use. Information in the story may be outdated or superseded by additional information. Reading or replaying the story in its archived form does not constitute a republication of the story.
The bigger your kids get, the more space they need. The more space they need, the smaller your house feels. The smaller your house feels, the longer and hotter summer seems to get.
Once a kid starts school, summer vacation becomes sacrosanct. They're counting on you to drum up some fun so they have great stories to tell their friends on the first day of school. They want thrills. They want adventure. They want to squirt someone with a hose.
But, you may be wondering, where is the best place to squirt people with a hose?
We polled Utah parents about the top spots for restive rugrats and came up with this handy list. Get 'em up, keep 'em busy and wear 'em out so they fall asleep before the sun even sets.
(See our summer recommendations for toddlers here, and stay tuned for ideas for 9–13-year-olds.)
Swimming
Your 5–8-year-olds have outgrown the kiddie pool. They're ready for slides, waves, cannonballs and running on the wet edge of the pool no matter how many times you and the lifeguards shout at them.
Lindon Aquatics Center. Lap pool, lazy river, pirate-themed kiddie pool and FlowRider. 4–17 — $4.50 / 18+ — $5.50.
Layton Surf 'n Swim. Outdoor pool with an inflatable bubble enclosure when the weather turns. Your 5+-year-olds are finally big enough to enjoy the waves they turn on every 15 minutes. 4+ — $4.50.
Orem SCERA Pool. Splash pad, deep & shallow pools, big & little slides, lots of chairs and tables. 0 FREE / 1–3 $1.50 / 4–13 $5 / 14+ $6.
Cottonwood Heights Recreation Center. Indoor & outdoor pools, splash zone, slides and high dives. 0–17 $4.50 / 18+ $5.50.
St. George City Pool. "That's too big to be called a 'waterslide'… [*monster-truck voice:*] That's a HYDROTUBE!" 0–13 $2 / 14+ $3 (Hydrotube is an extra $2.50).
Hiking
Let's be honest: Most of us can't afford to do a paid activity every day. Plus, if you take your kid swimming too often they'll get spoiled and think life owes them something. Engage in some good old-fashioned hardship and take them hiking! Utah's lousy with beautiful hiking trails, and while you may need to pack some bribes and/or threats, we'd be willing to bet they'll remember the time they hiked Timp longer than they remember this summer's 20th trip to the pool.
Donut Falls (Big Cottonwood Canyon). Fun, forested hike to a waterfall pouring through a hole into a cavern. 3.5 miles round trip.
Battle Creek Falls (Pleasant Grove). Hike along a stream to a waterfall running over an impressive rock wall. You can hike right up to the falls, so chuck your kids in if they complain about being hot. 1.2 miles RT.
Timp Falls (Provo). A beautiful alternative to the neighboring Stewart Falls trail, which can get crowded. The falls are biggest during spring runoff. 1 mile RT to lower falls; 2.5 miles RT to upper falls.
Silver Reef Trail (Leeds). Dino tracks! Great camping, swimming holes and other hiking trails in Red Cliffs Recreation Area. 0.5–? miles depending on what you add on.
Canyon Overlook Trail (Zion). Beautiful views of the park, just challenging enough for your kids to feel proud of themselves. 1 mile RT.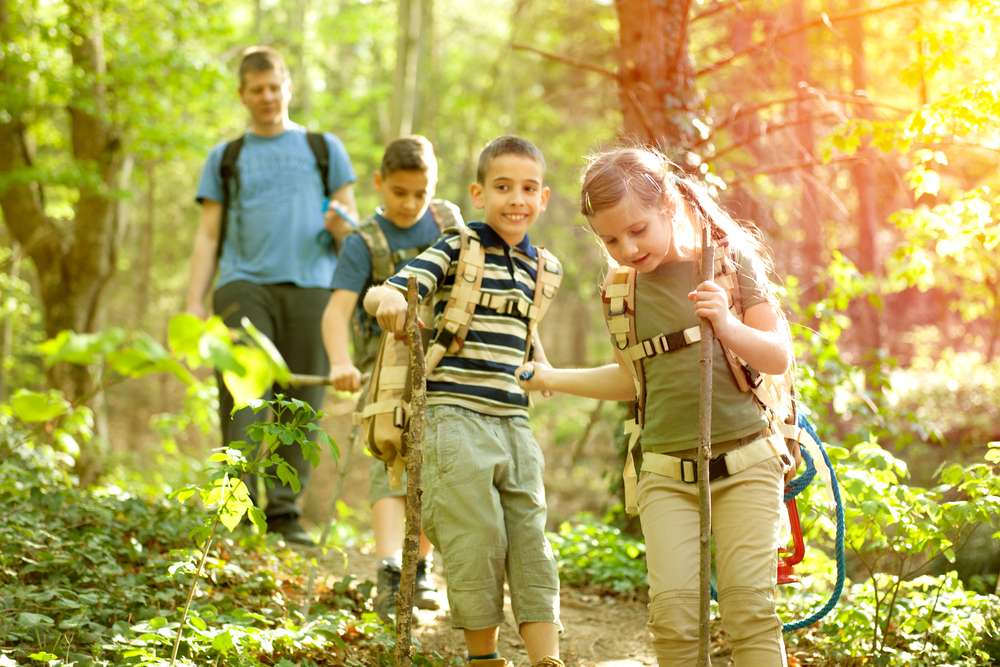 Splash pad
Back in our day — a simpler time, to be sure — you just turned on the sprinklers in the front yard. But, we've got to admit, the fountains and buckets and water cannons look pretty fun, and our squealing kids would corroborate that idea. Though they didn't exist 20 years ago, splash pads have popped up in about every city with a stop light. (Find a list of them here.) They're in city parks, at swimming pools, and at the mall. Some are paid and most are free. Bring an umbrella and a book and watch your kids shiver happily in 95˚ heat.
Lagoon
A Utah institution. Five-to-eight years old is the perfect age to enjoy Lagoon: The kiddie rides are still fun, they're getting tall enough to ride the big rides (major cutoffs are 36", 46" and 50"), they can go all day on a single bag of cotton candy and they're not in that eye-rolling tween phase where they're too cool to ride Colossus with their dad. It's not cheap, but you can bounce back within 10 days for $17. Other theme parks for a special occasion:
Boondocks (Kaysville, Draper). Go karts, bowling, kiddie cove, XD theater, batting cages, etc.
Classic Fun Center (Sandy, Orem, Layton, Riverdale). Skating, trampolines, jungle gym, laser tag, arcades, etc.
Jump Around Utah (Salt Lake City). Your kids will feel like manic monarchs in this tiny inflatable kingdom.
Camping
Another summer essential, and it's one that kids take to more easily than some of us adults. However you want to do it (backpacking, car camping, in an RV…) and wherever you want to do it (in the mountains, in red rock country, by a lake, in a campground…) — there's something magical about sleeping on a hard bed outside. Plus it's a lot easier to get them to put their video games down when there's nowhere to plug them in.
Goblin Valley State Park. All the facilities you need for comfy camping next to six square miles of natural jungle gym.
Bear Lake State Park. August is raspberry season at the Caribbean of the Rockies.
Tony Grove Lake. A secluded little spot in the beautiful northern forest.
Granite Flats. A well-maintained campground in northern Utah County.
Jordanelle State Park. The boating's so good you won't be alone, but that just means more people will get to admire your wakeboarding moves.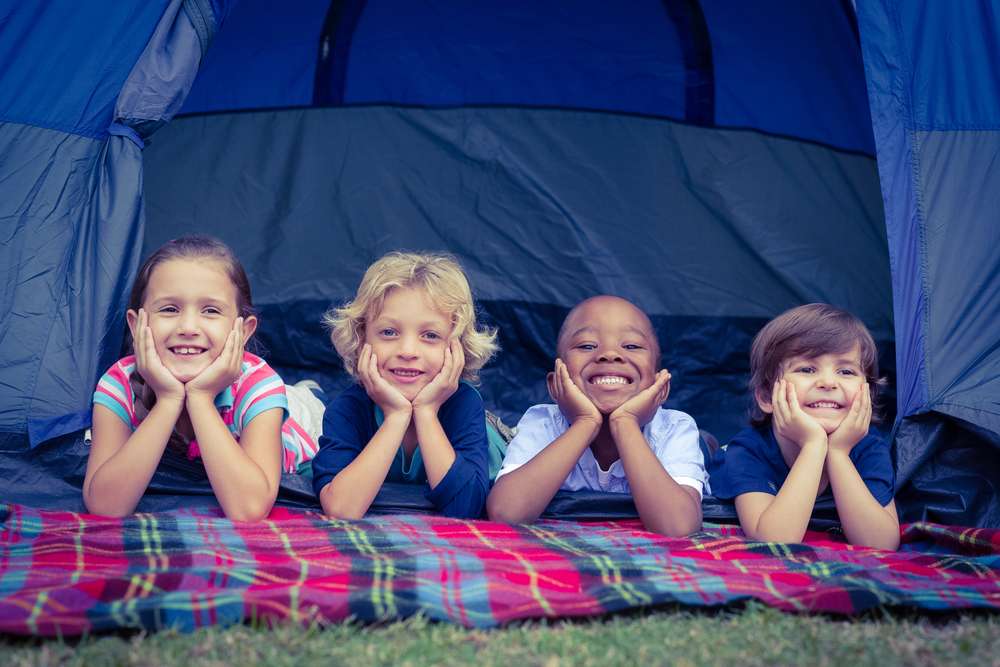 Salt Lake Bees Baseball
Even if they don't appreciate the subtlety of a well-executed sacrifice bunt, your kids will love the hot dogs, nachos, train rides and produce races. (Never bet on the banana.) Also, by 5 years old they're probably done being terrified of Bumble.
Upcoming home games:
August 9 (vs Oklahoma City)
August 10 (vs Oklahoma City)
August 15 (vs Tacoma)
August 16 (vs Tacoma)
August 17 (vs Tacoma)
August 18 (vs Tacoma)
Visit KSL Deals today for more summer activities that won't break the bank.
×