Estimated read time: 2-3 minutes
This archived news story is available only for your personal, non-commercial use. Information in the story may be outdated or superseded by additional information. Reading or replaying the story in its archived form does not constitute a republication of the story.
OGDEN — For just the third time in school history, a Weber State men's basketball jersey will never to be worn again.
The Wildcats will retire the No. 1 jersey worn by Damian Lillard at halftime of the school's Alumni Classic on Aug. 26 at 5:30 p.m. MT.
Lillard, a two-time NBA All-Star during a remarkable career with the Portland Trail Blazers, has been a part of the alumni game since its inception in 2015. He will coach one alumni team and participate in the 3-point contest.
At halftime, the school will honor him by retiring the No. 1 jersey.
"It's an honor to have my jersey retired and to join so many great Weber State players that came before me," Lillard said in a statement. "Although my jersey is being retired for the work I put in during my time as a Wildcat, I couldn't have been successful without the support of my coaches, teammates and staff."
Willie Sojourner (1968-71) and Bruce Collins (1976-80) were the first two Wildcats to have their jerseys retired.
Lillard was a two-time Big Sky Conference most valuable player and third-team All-American in 2012. He jumped on the scene early, earning Big Sky freshman of the year honors in 2008 and all-conference honors in 2009, and came back from a season-ending injury to earn third-team All-American honors from the Associated Press for the 2011-12 season.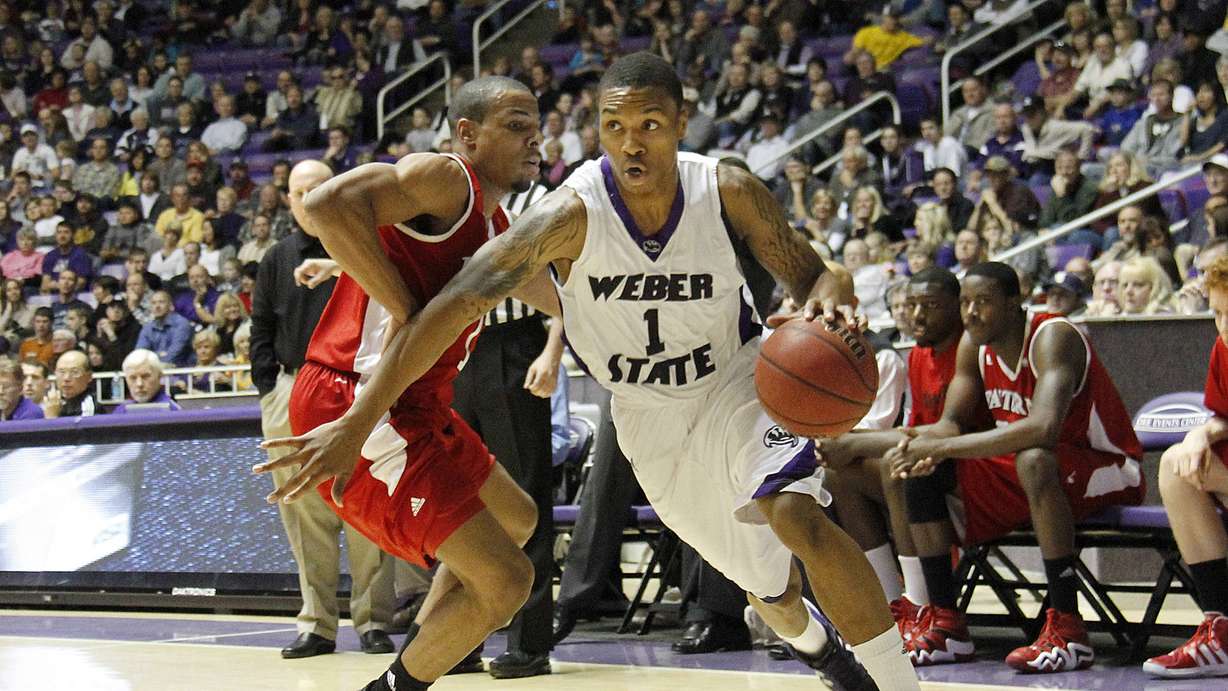 As a junior, Lillard finished second in the country with 24.5 points per game while the Wildcats racked up a 25-7 overall record. In four years at Weber State, including a medical redshirt season, he played in 103 games, scored 1,934 points, and just had his career scoring mark topped by Jeremy Senglin for the most in school history (he currently ranks No. 3 all-time).
After leaving for the NBA as the No. 6 overall pick in the 2012 draft, he returned to Weber State and completed his degree in May 2015.
"We're thrilled to honor Damian Lillard for the impact he's had on the men's basketball program, Weber State University and the Ogden community," Weber State athletic director Jerry Bovee said in a statement. "Retiring his jersey reflects what he did on the court, but also is about the kind of person he is and the dedication he puts to everything he's involved in. He continues to bleed purple wherever he goes and is so deserving of this honor. I hope the community will come out to support him in this distinguished reception."
Other alumni who will feature in the Wildcats' alumni game include Harold "The Show" Arceneaux, Davion Berry, Jermaine Boyette and Jimmy DeGraffenried, among others.
Related:
×
Photos
Related stories
Most recent Sports stories