Estimated read time: 5-6 minutes
This archived news story is available only for your personal, non-commercial use. Information in the story may be outdated or superseded by additional information. Reading or replaying the story in its archived form does not constitute a republication of the story.
SALT LAKE CITY — In his first and only season at Eastern Washington, Troy Taylor crafted a dynamic offense behind a new quarterback and set Football Championship Subdivision records in 2016.
Taylor transformed a third-string walk-on quarterback, Gage Gubrud, into a record-holding passer with the Eagles. Gubrud finished the season throwing for a monstrous 5,160 yards and 48 touchdowns, completing 67.7 percent of all passes as a sophomore starter.
In one season, Eastern Washington improved its season passing yards by approximately 45 percent, an incredible 1,728 yards more than the previous season's 3,886-yard total. Eastern Washington had the most prolific offense in FCS in 2016, and it had Taylor and his newfound quarterback to thank.
Eastern Washington has traditionally been near the top of the FCS in passing yards, but had been in decline since 2013, in terms of season passing yards. Taylor orchestrated a resurgence to levels higher than ever before — a testament to his ability to use the talents of his quarterback and the system in place to extract the most offensive damage possible.
The University of Utah football program hopes Taylor, the team's newest offensive coordinator, can similarly raise its offensive status from lackluster offensive schemes of years past.
Whether Taylor can lead an offensive awakening at Utah is yet to be determined, but fellow coaches and players have already felt the impact of his coaching style and diverse offensive schemes. His system deploys an infusion of fun intermixed with a commitment to maximize the talent of all the players on offense.
Most importantly, he's new blood to an offensive system that has been stagnant and predictable over the years. It's no secret to observers of Utah football that the run game was its bread and butter. It's an offense that churned out two NFL running backs in back-to-back years, but was one dimensional and lacked diversity in play-calling, particularly for a position group — the receiving corp — that felt underutilized.
Sophomore receiver Demari Simpkins is already excited about Utah's new direction and said receivers are "more of a factor in the offense" now.
"Last year was more so — you seen it — running the ball and run, run, run, and pound the ball," he said. "Whenever we could get a pass, we would get it. But now it's more, so we're a threat, we're more of a factor and we're getting the ball."
Fellow receiver Siaosi Wilson said the team "needed something different at the end of the day." Receivers are naturally biased and want the ball more, but the sentiment around the team has been the same: There is a stronger sense of commitment among the offensive players and all have "bought in" to Taylor's system.
"(Coach Taylor) brings a lot of energy, a lot of buy-in to the program," Wilson said. "He has a great resume behind him, so a lot of players tend to buy in to what he's talking about, so it's real fun and real positive vibes all around him."
"He throws the ball, so that makes it fun. I enjoy working — I get along with everybody — but Troy is real detail oriented, and we have a lot of the same roots," receiver coach Guy Holliday added. "He's real flexible as far as the system. He really just wants to win. What can you say when somebody throws for 5,400 yards in a season? That makes it really fun to come to work every day."
Taylor enters the program looking to exploit the defense in as many ways possible, whether it be through the run or the pass. His offensive identity has been more pass heavy, but it's all about keeping the defense guessing. While that might sound logical to the average football observer, it hasn't always been effectively executed at Utah over the years.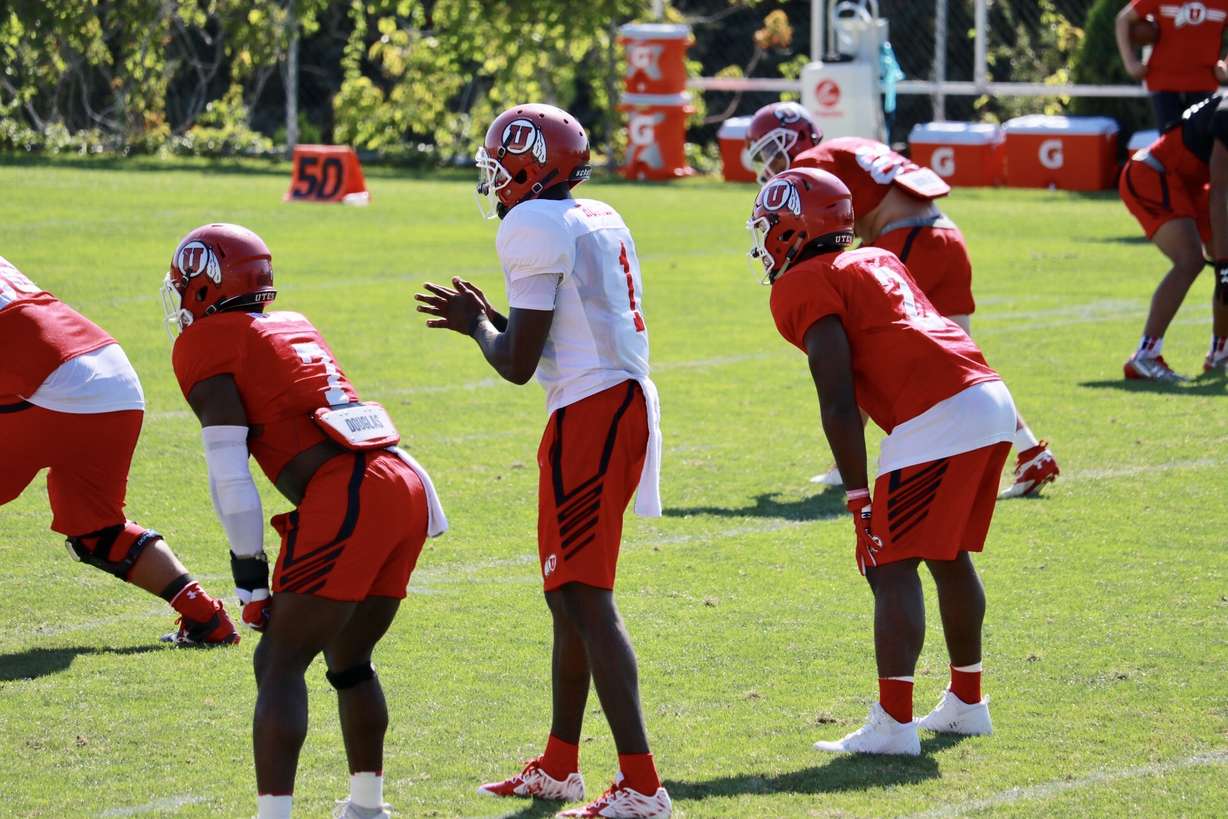 Since 2013, Utah's passing attempts have gone down each year, with only a slight uptick last season. Utah attempted 391 passes that year, which was 45.3 percent of the offensive play-calling and Utah's highest percentage of passing attempts since joining the Pac-12. Utah reached its lowest point in 2015, attempting only 352 passes to make up 38.1 percent of the offense.
Last season, quarterback Troy Williams brought a new element to the passing game, throwing for 2,817 yards. But Williams only attempted to throw the ball on 41.2 percent of plays. The run, particularly around Devontae Booker and Joe Williams the last two years, were effective but the play-calling lacked diversity in its approach.
Taylor hasn't set a percentage of how much he wants to pass the ball versus running the ball, but it's clear there is a stronger emphasis to pass the ball and amass more yards, which he believes will translate to more points. Taylor does, however, want to play with a little more tempo, but with a smart, balanced approach.
The offense will run with a mostly no-huddle approach and at a slightly faster tempo than in season's past; however, the tempo will be flexible, Taylor said. At the beginning of the drive, Taylor will look to get a first down or two and then start ramping up the tempo to "have the defense on their heels" and to "create some anxiety" for opponents.
"But I don't want to go fast for fast's sake," Taylor said. "If we're throwing an incomplete pass and hurrying back to the line of scrimmage and running plays, it isn't going to help you. But if you get a pretty good-sized play, get to the line and get them a little disoriented."
Taylor added that the offense will have fast tempos, but there may be instances in which a slower tempo is more beneficial. Regardless, Taylor hopes to bring a diverse playbook to the games, using the myriad of talent available to him. Couple that with Utah's stout defense and it's a dream combo, if it works.
"We want to change the culture around here," Wilson said. "We want to finish and we want to get things done."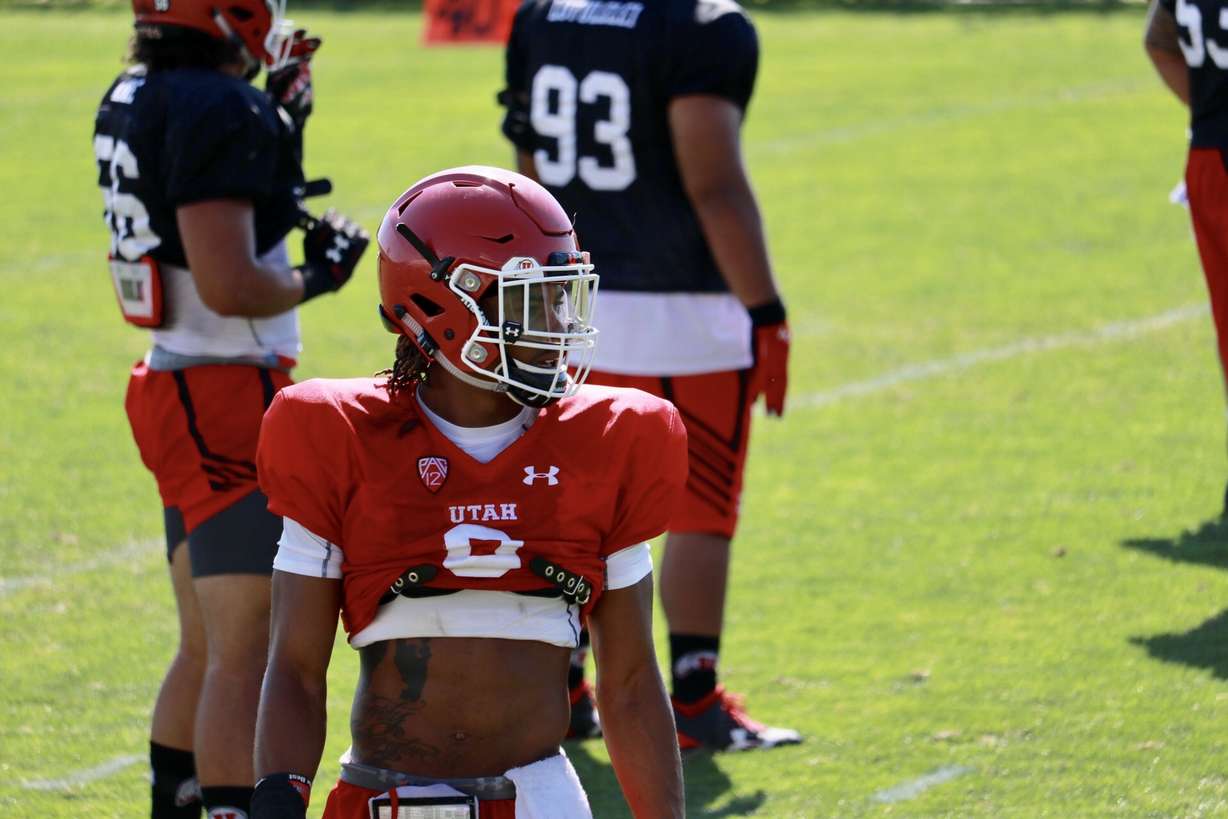 ×
Most recent Sports stories