Estimated read time: 3-4 minutes
This archived news story is available only for your personal, non-commercial use. Information in the story may be outdated or superseded by additional information. Reading or replaying the story in its archived form does not constitute a republication of the story.
SALT LAKE CITY — In one week, Utah football returns for the 2017 season with fall camp.
But class is already in session at the U. under first-year offensive coordinator Troy Taylor.
Don't stop at the campus bookstore before his class, though; Taylor isn't a fan of playbooks.
"It's the most over-published, unread book," joked Taylor, who used to give out books at Eastern Washington — before players stopped giving them back.
Taylor wants a dynamic attack, and so do the Utes. The 49-year-old spent one season as a college coach, when he was the co-offensive coordinator, quarterbacks coach and lead play caller at Eastern Washington, before taking over at Utah. Under Taylor, the Eagles led the Football Championship Subdivision with 401 passing yards per game, and were second in total offense with 529.6 yards per game.
More specifically, Taylor is big on trying new things — like spreading the field and using various formations to create space. He calls the plays, constantly scribbling on yellow legal pads, and occasionally translates them on a whiteboard when the occasion requires.
"I'm just big on trying a lot of different things," Taylor said. "If it works, great. If it doesn't, there's no harm and we'll move on."
"In some offenses, the quarterback would be responsible for seeing what the coverage is," he added. "The problem is defenders move after the ball snaps, so they will give you a look like a cover-two with two safeties, and then it might rotate to one-high … and it can change drastically after the play.
"What I've found is it is best to have the quarterback look at certain areas, so he is going to check this route. If it's open, he is going to throw it. If not, he is going to be looking over with his eyes, and it's going to move defenders to that area."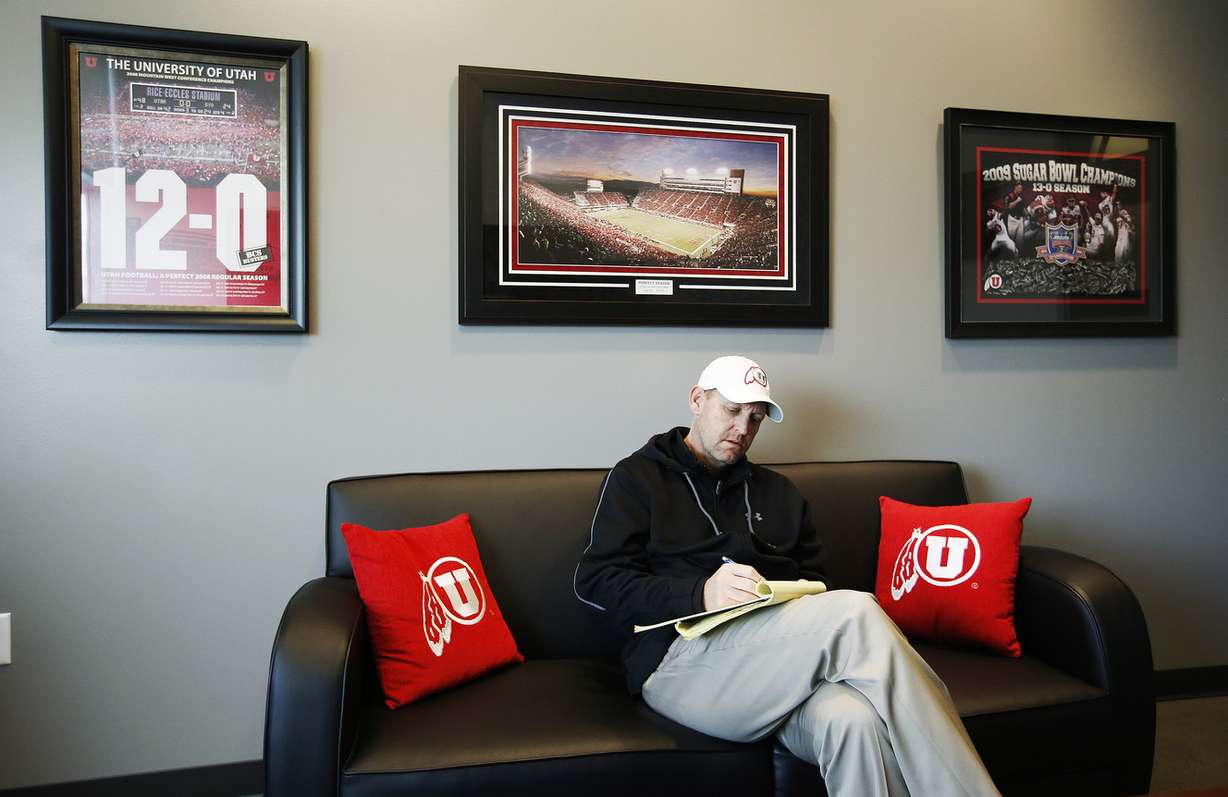 Sound like a lot? That's just the beginning.
Taylor's mission since the former New York Jets quarterback moved from the broadcast booth to the sideline at Folsom High in California is to create the best passing offense in the country. To get there, he studied coaches like Washington State's Mike Leach and Arizona's Rich Rodriguez.
He's also found inspiration off the field; among his favorite books is the biography of Apple co-founder Steve Jobs.
"They've been able to take something that is very complex — a computer — and simplify it so anyone can use it," Taylor explains of his fascination with the Apple founder. "Think about the iPhone; it is very powerful, and you can do anything with it. Thirty years ago, it would've been the size of this building — and now it fits in your hand.
"What makes it revolutionary is anyone can use it. I've seen my 7-year-old son and my 77-year-old mom use it, and she couldn't even program a VCR growing up. The ability to take something that is complex and simplify that is interesting to me, and it's an inspiration for my offense."
Related:
It's not that Taylor is dumbing anything down. He's just trying to make his quarterback rely on instinct.
"I want my quarterback to step in, just like he would use an iPhone, and the offense is dynamic and complex — how it attacks the defense — but also easy to use," he said. "For Apple, the design function was how easy it is to be the user. They have one button on their phone on the front. For me, how easy will it be for the quarterback.
"If I can keep it simple for the quarterback so they can play and not think, they're successful and we will be successful."
×
Photos
Related stories
Most recent Sports stories