Estimated read time: 4-5 minutes
This archived news story is available only for your personal, non-commercial use. Information in the story may be outdated or superseded by additional information. Reading or replaying the story in its archived form does not constitute a republication of the story.
SALT LAKE CITY — For only the second time since 1990, the Utah High School Activities Association is expanding.
The association's board of trustees voted Thursday morning to sanction boys and girls lacrosse in time for the 2019-20 season in accordance with the next round of realignment, making the emerging sport the 11th sanctioned event at Beehive State high schools.
After years of extended meetings, negotiations and campaigns involving various levels of the sport on the club level, the state governing body for prep sports saw Thursday as the time to "move forward" in officially recognizing one of the fastest growing sports in the nation, said Utah Lacrosse Chapter board member Renee Tribe, who attended the meeting.
"The vibe was that lacrosse is not going away, so let's address it and get it moving in the right direction," she said.
"In many schools with a lacrosse team, it's the second-largest sport. You're going to have 90 kids playing on a boys team in the spring, and that's almost the size of a football program."
The UHSAA had not sanctioned a new sport since 2008, when it admitted girls golf. Prior to that, the last sport to be added to the association's program was softball in 1990 — an 18-year streak for the organization that was founded in 1927.
"This is a big day for lacrosse, and everyone is recognizing it," Tribe said. "So many people have been expecting it, anticipating it, and it's now a very great day. There's so much good that can be learned that are great, lifelong lessons. It's why we encourage our kids to play sports: to learn teamwork and cooperation.
"We applaud the activities association for endorsing this sport, and recognizing that it is time."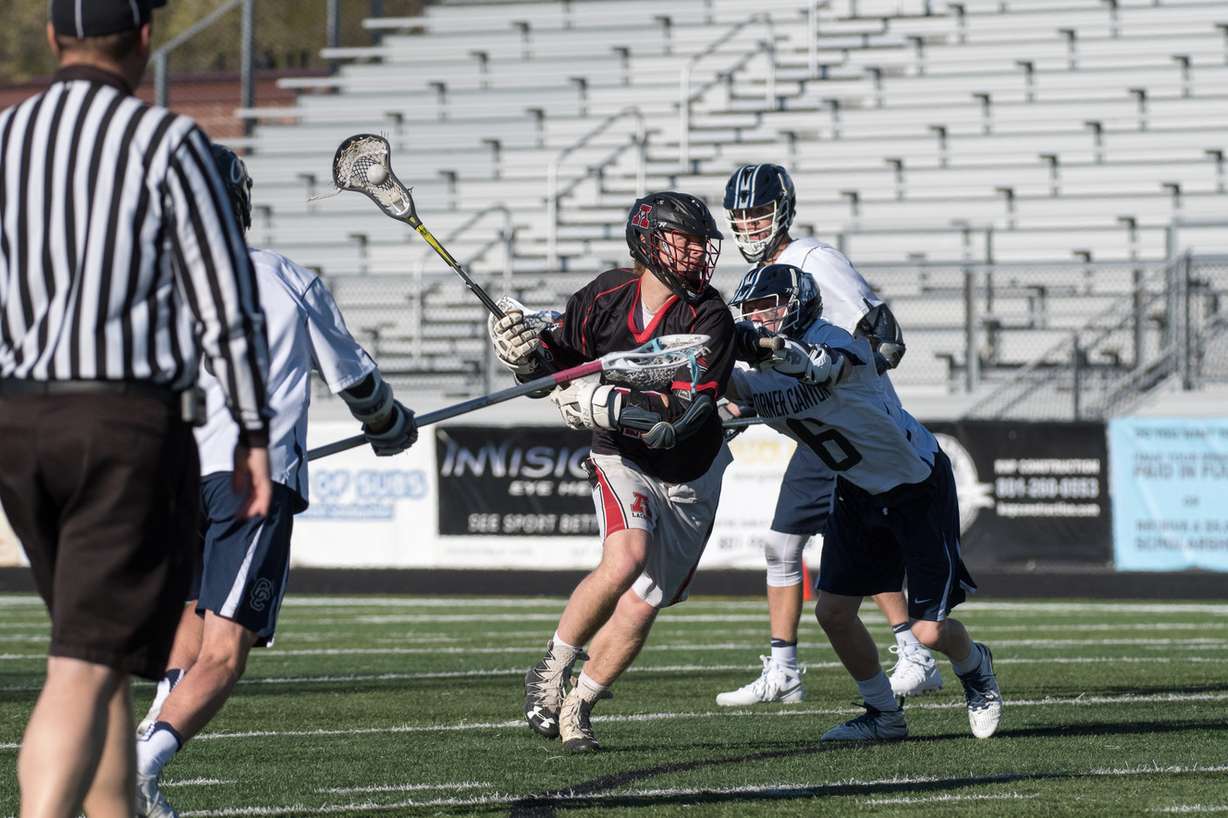 Tribe went from the meeting at the UHSAA's offices in Midvale and drove to her home in Utah County in time to set up a field for a local game. She's been involved with the sport since 2001, when her son brought home a leaflet from the local junior high and expressed an interest in lacrosse over sports that were more mainstream, like football, basketball and baseball.
She eventually went on to co-found the Greater Utah Lacrosse League, a predecessor to the modern Utah High School Lacrosse League that will work in tandem with the UHSAA in coordinating the logistics of the 2019 launch. After being involved in the emerging sport for nearly 20 years, many local lacrosse supporters refer to her as "the mother superior of Utah lacrosse."
Now she hopes more teenagers, parents and school administrators will embrace a new sport that has roots in the upper Northeast corner of the United States and has recently begun spreading westward, including to club programs at every Division I university in Utah.
"These kids can officially represent their school and be involved in an education-based activity," Tribe said. "That's what the state association wants. They know when kids are able to play under their high school name and colors, it helps them feel part of their school. It's their way of supporting student-athletes who want to wear their school colors.
"We want these kids to be recognized."
UHSAA-sanctioned boys sports (2019-20)
Baseball
Basketball
Cross country
Football
Golf
Soccer
Swimming
Wrestling
Tennis
Track and field
UHSAA-sanctioned girls sports (2019-20)
Basketball
Cross country
Drill team
Golf
Soccer
Softball
Swimming
Tennis
Track and field
Volleyball
Lacrosse is traditionally a spring sport, and will likely be played in Utah in the spring, along with baseball, softball, boys soccer and track and field, though logistics of the move will be discussed over the next year. Thursday's ruling is not a mandate for teams to add individual sports by the UHSAA, but a recognition of additional resources for increased competition at the high school level.
Nearly 50 high schools currently field a boys lacrosse team, and 30 of them also field a girls team in 2-3 classifications of club lacrosse.
"It will ultimately come up to individual schools and communities," said Waterford athletic director Craig Morris, who also sits on the UHSAA executive council. "But if you look at the growth of soccer, it's a natural piece. That sport continues to grow. They're 20 years in sanctioning, but we've just had a number of teams add soccer over the past few years in areas where it wasn't available at the high school level."
Morris, who is also a Waterford assistant lacrosse coach and former coach at the University of Utah, said the organization anticipates two to three classifications for lacrosse, with the majority of teams playing on the Wasatch Front.
Official sanctioning could expand from there.
"Without the support of high schools, there are a lot of sports that wouldn't take place in certain areas, whether for socioeconomic reasons or just access," Morris said.
×
Photos
Most recent Sports stories