Estimated read time: 2-3 minutes
This archived news story is available only for your personal, non-commercial use. Information in the story may be outdated or superseded by additional information. Reading or replaying the story in its archived form does not constitute a republication of the story.
FARMINGTON — When former BYU golfer Daniel Summerhays followed his friend Clay Ogden to The Masters in 2006, he stopped for a moment Sunday at Amen Corner at Augusta National golf club.
Sitting behind the green on the 12th hole, Summerhays took a moment to look around him — at Amen Corner, the Hogan bridge, and the world-class golfers passing him by.
One day, he'd be there.
That day is about to come.
Summerhays, 33, will make his first career appearance at The Masters next week, and even though he's played in PGA Championships and U.S. Opens, this one feels different.
"I'm thrilled to play in my first Masters this coming week," Summerhays told a crowd of assembled media Tuesday. "I can't describe how I will feel once I tee it up Thursday, but I have played in a lot of big tournaments.
"This one will be different. I can't wait to spend the week with my family."
Family is important to Summerhays, and celebrating one of professional golf's top moments with his wife and four children will be even better as he suits up for the Masters' Par 3 Challenge prior to the tournament.
"My boys have been looking forward to that for three years," he said. "My mother in law made them all jumpsuits, and it's going to be really cool."
Summerhays qualified for the Masters with a third-place finish in the 2016 PGA Championship. While preparing in Utah during the past few weeks of stormy weather and semi-wintry conditions isn't ideal, he's had enough practice to prepare him for his Masters moment.
"I think I will be amped up. I'll be nervous," he said. "I will try hard (to enjoy it), but it won't be as enjoyable if I'm not in the hunt.
"But I'll make a good effort to enjoy it, no matter how I play."
Summerhays shot 1-under during a formal practice round nearly three weeks ago. If he can do that in his opening round, he could be setting himself up well for the weekend.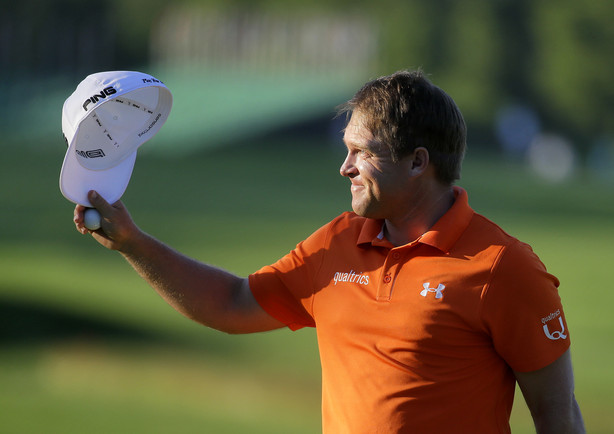 The best weekend of his career? It's entirely possible.
"This is definitely a special, unique experience, to play in the Masters," Summerhays said. "I think it would be the pinnacle if I played really well. This it's definitely a lifetime achievement; there are people who have played on tour for 15 years who have never played in the Masters. To qualify is a unique and special experience that I will never forget."
Watch Summerhays' full interview on the season debut of KSL Golf at 11:05 p.m. MT Sunday.
×
Photos