Estimated read time: 5-6 minutes
This archived news story is available only for your personal, non-commercial use. Information in the story may be outdated or superseded by additional information. Reading or replaying the story in its archived form does not constitute a republication of the story.
SALT LAKE CITY — For most of the calendar year, Utah is firmly divided between red and blue.
But for one weekend in March — the opening weekend of the NCAA Tournament at Vivint Smart Home Arena — Salt Lake is purple.
Northwestern fans have flooded the streets of downtown Salt Lake City to celebrate the Wildcats' first-ever NCAA Tournament berth, and their presence is being felt on TRAX lines, with restaurant wait times and on the home court of the Utah Jazz.
Northwestern star Bryant McIntosh admitted he was a little shocked to see the support of the Wildcats' inaugural tourney bid.
"I think it's a little surprising, but when you do something for the first time, I think you're going to get a following that's a little different than what you're accustomed to," he said. "It's nice to have that following."
The Wildcat hysteria was at a peak Thursday when Northwestern held on for a 68-66 win over Vanderbilt in the tournament's first round. The Wildcat athletic department flew a charter flight to Salt Lake City for the game, and hordes of alumni — both famous and casual — have descended on the valley to remake downtown Salt Lake into Evanston West.
"It's special," Bryant said. "And we're really excited that they were able to join us and feel a part of this."
Northwestern (24-11) isn't just happy to be here, though. Though the Wildcats will face top-seeded Gonzaga in Saturday's second round at 3:15 p.m. MT on CBS, they aren't satisfied with a program-record 24 wins.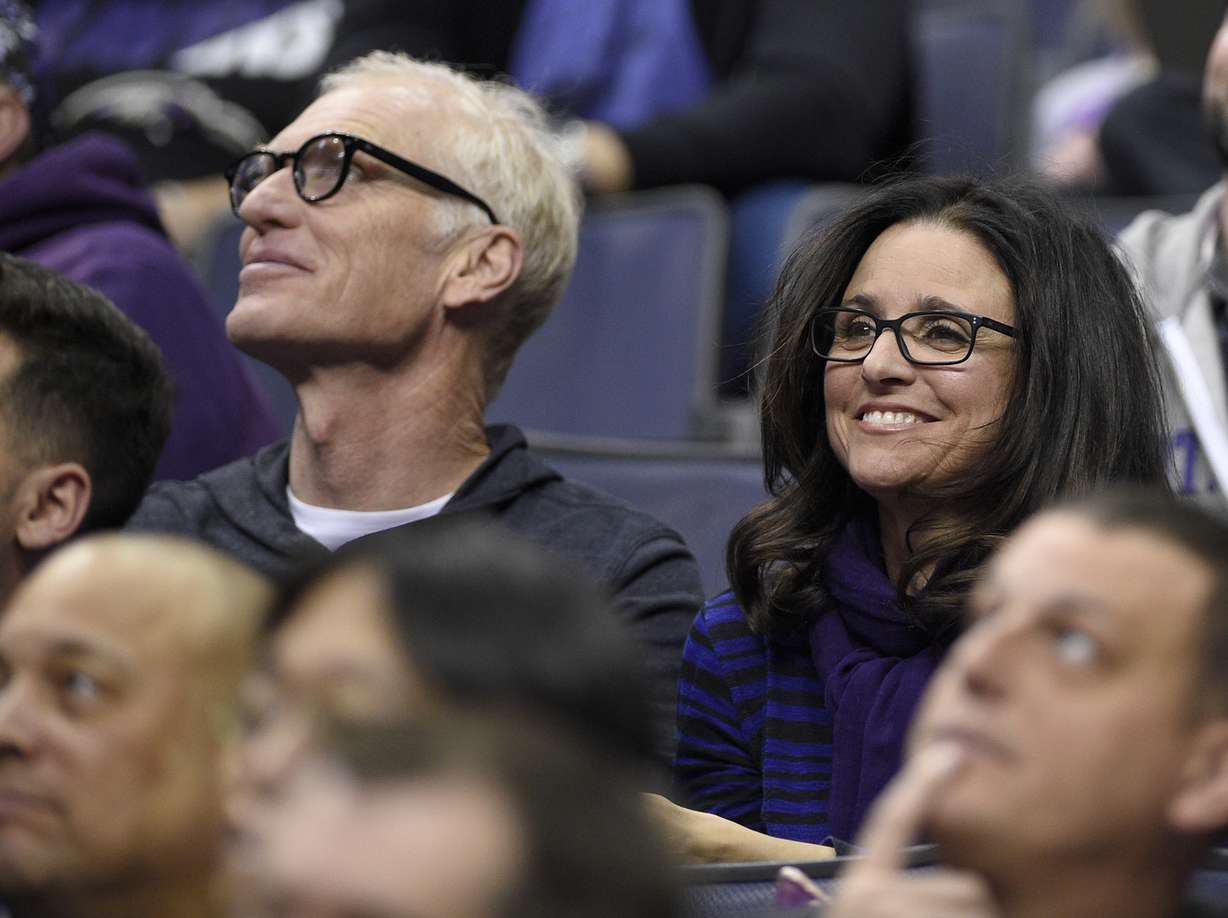 As heartwarming as it is to see the Wildcats' support at a local brewery or hotel lobby, the arena is where it really matters.
"I felt like it hit us the most when we were in the NCAA Tournament, when we came on the court for the first time and we saw how much love our fans had and all the support," Northwestern's Sanjay Lumpkin said. "It was unbelievable to look up in the stands and hear the chants about us."
Since the hiring of coach Chris Collins, in 2013, the Wildcats have been trending upward. Last year's 20 regular-season wins was a program record at the time, as well — no small feat for a school that hosted the first-ever NCAA Tournament (then known as the National Association of Basketball Coaches, which included Utah State) final in 1939.
For Collins, there are few better places to start his program's NCAA journey than Vivint Arena, where head coach Quin Snyder leads the Utah Jazz. Snyder and Collins became good friends around the turn of the century, when the now-NBA coach was graduating with a dual degree in business and law and Collins was a Blue Devils assistant.
"Quin is really special to me," said Collins, an all-ACC guard as a senior. "He is as smart as they come. I always respected him. He was hired on the staff, and I give him a lot of credit for me, personally, my development.
"Quin came in with his energy and he really took me under his wing. And we did a lot of work together."
Related Story
But Collins always envisioned the program getting to the level of the NCAA Tournament, even as a first-time head coach in 2013. He served as an assistant to Mike Krzyzewski for 13 seasons, helping the Blue Devils to an overall record of 385-77 and eight ACC tournament championships, four regular-season titles and national titles in 2001 and 2010.
"I understand what the NCAA Tournament meant to everyone at Northwestern," he said. "And it is great. It's everything we all dreamed of. But I said from the moment I was hired that my dream for Northwestern is to be a championship-level program. And I don't think there's any reason why we can't eventually get there."
Sure, Northwestern's crowd has been the delight of the Salt Lake regional. Among the myriad of fans is "Seinfield" alum and current "Veep" star Julia Louis-Dreyfus, whose son Charlie Hall is a walk-on with the Wildcats; Northwestern football coach Pat Fitzgerald; and a host of media with degrees from the school's renowned Medill School of Journalism.
But the Wildcats aren't just a good story about a unique crowd. They also happen to play basketball really well. Northwestern averaged 71.1 points per game in the regular season, led by a trio of double-digit scorers in Bryant McIntosh (14.4 ppg), Scottie Lindsey (14.2 ppg) and Vic Law (12.4 ppg).
"They're really, really well coached. Chris has done a great job with this group instilling confidence in them," Gonzaga coach Mark Few said. "Those guards are really proactive as far as with what you give them; probably more so than any group we've seen, they can hit the mid-range shot.
"Then you've got a guy like McIntosh who is really smart, really clutch and really tough."
The Zags, to their credit, are happy enough to play the villain in front of a hostile environment like what Northwestern's fan base will present Saturday. The top team in the West Coast Conference that was ranked No. 1 in the country before a loss to BYU in the final game of the regular season, Gonzaga is used to taking each contender's best shot.
"We look forward to that," Gonzaga guard Silas Melson said. "We like playing with our backs against the wall.
"That's what makes it more fun. That's what we like."
Saturday's crowd at Vivint Arena is expected to be a must-see atmosphere, with two fanbases converging between Spokane and Evanston with a spot in the Sweet 16 on the line.
"Obviously a crowd doesn't win you a game. It's the guys on the floor," McIntosh said. "They can do and go a long ways to help us, though."
×
Photos
Related stories
Most recent Sports stories