Estimated read time: 3-4 minutes
This archived news story is available only for your personal, non-commercial use. Information in the story may be outdated or superseded by additional information. Reading or replaying the story in its archived form does not constitute a republication of the story.
REXBURG — A young couple unable to have children is about to undergo a huge change as they adopt five children, and maybe two more, within the next few weeks.
Danizza and Tim Hymas, of Rexburg, have waited eight years to have a baby, and their dream is finally coming true.
"The plan was always to have a family but a year into our marriage, I miscarried," Danizza Hymas tells EastIdahoNews.com. "The doctors told me I have PCOS (Polycystic Ovary Syndrome) and obviously, to not be able to have your own kids, it's kind of a letdown."
The Hymases considered undergoing fertility treatments but realized it would cost tens of thousands of dollars.
They researched private adoption but, with costs reaching up to $40,000, knew they couldn't afford to adopt one, let alone several children.
So the Sugar-Salem High School sweethearts turned to foster care.
"My husband and I had to identify early on if we were emotionally stable for this," Danizza Hymas said. "There's a huge need for it, so we thought and prayed about it and then decided to take some foster care training classes."
More than 111,000 American children are in foster care waiting to be adopted, according to the U.S. Department of Health and Human Services. The Child Welfare Information Gateway reports roughly 40 percent of adoptions are from the foster care system.
Danizza and Tim enrolled in classes required to adopt, and case workers began visiting their home. The couple knew they wanted to adopt a sibling group all at once rather than one child at a time.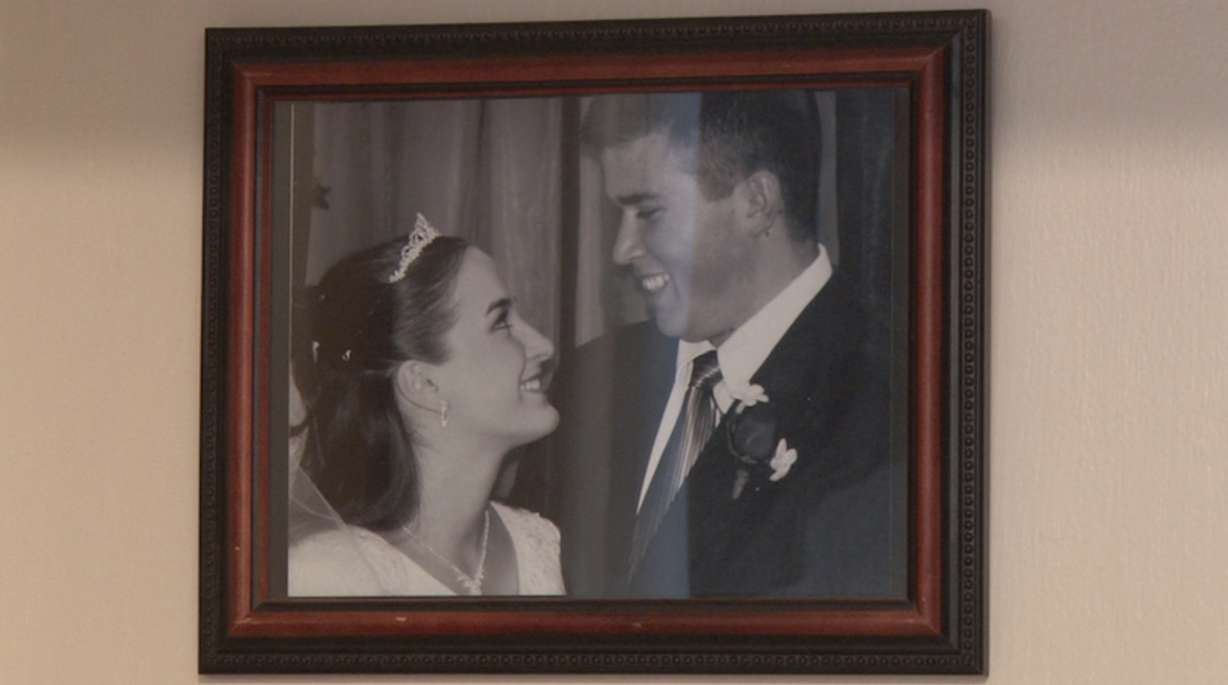 "Most of the kids listed in Idaho were single kids over the age of 15, which is a good problem to have because foster kids are being adopted here," she said. "We started to look at other states because we knew we wanted a sibling group to do one adoption and be done."
After three years of searching and inquiring on some 300 sibling groups, the Hymases found their match in another state.
"There were five kids with the possibility of two more siblings that could join them," said Danizza Hymas. "The case workers asked us, 'Would you be willing to take those two if all the parental rights were terminated?' We looked at each other and said, 'Why not?'"
Danizza and Tim are now preparing to have the children, ranging from toddlers to teenagers, move into their home. Final paperwork is being processed, and the kids should arrive within a few weeks.
The couple will be their legal guardians for six months before the adoption is finalized. If all goes well, the children will be officially adopted by the end of the year.
Tim, who works at Rocky Mountain Power, will support the family as Danizza plans to quit her job as a childcare worker to stay home with their children.
Neighbors, family members and friends are now helping the Hymases get ready for the big change. A GoFundMe* account was set up to help with expenses. Cribs, high chairs, toys, clothes and hundreds of other items have been donated to the family.
"I've had people I've never met just come by my house and drop off baby clothes," Danizza Hymas said. "I think we are set and have enough stuff. It really is incredible."
They hope their story inspires others to consider the foster care system. They've seen children hoping to be adopted and believe other families in east Idaho could make a difference.
"If you've thought about it, begin researching it now and start taking the classes," she said. "It takes some time and you have to be patient, but in the end, it's all worth it. Just look at us."
*KSL.com does not assure that the money deposited to the account will be applied for the benefit of the persons named as beneficiaries. If you are considering a deposit to the account, you should consult your own advisors and otherwise proceed at your own risk.
×
Photos
Most recent Utah stories