Estimated read time: 4-5 minutes
This archived news story is available only for your personal, non-commercial use. Information in the story may be outdated or superseded by additional information. Reading or replaying the story in its archived form does not constitute a republication of the story.
This story is sponsored by Homie.
Utah is a great place to call home, and it's not just because we boast glorious mountains, breathtaking red rock, and the "greatest snow on earth." We also have one of the strongest economies in the nation, including a robust real estate market. Utah has enjoyed strong growth, quick sales and rising home prices over the past year and those trends are expected to hold strong through 2017.
Utah Housing Market Overview
In 2016, Utah was recognized repeatedly for its impressive real estate market. Zillow named both Salt Lake City and Ogden among their top 10 "hottest housing markets of 2016." In addition, Realtor.com recently placed Provo-Orem and Salt Lake City in its top 25 markets for the coming year, as part of their 2017 National Housing Forecast.
The combination of low unemployment, good incomes and steady appreciation have made Utah one of the most solid housing markets in the nation. Even though appreciation is expected to slow in 2017, factors such as first-time millennial home buyers will keep Utah's housing market healthy.
Some see rising home prices across the nation as a sign that we may be approaching another real estate bubble. However, Utah's market has simultaneously benefitted from an influx of new homebuyers. As many as 15,000 people reportedly moved to the state last year in need of housing. This, along with Utah's healthy overall economy, leaves the state poised for another good real estate year.
Major Trends to Watch
Millennials Are Starting to Buy: In 2016, Utah County was cited by "Fortune" as the top place in the country where millennials (those born between 1982 and 2004) are putting down roots and taking out mortgages. In fact, Utah has the second-highest level of millennial home ownership in the country; a trend which shows no sign of slowing.
Price Increases Will Level Out: The quickly-rising appreciation that Utah sellers have enjoyed over the past few years will start to slow. That doesn't mean that prices will drop, but 2017 won't see the large 8 percent increases that were common in 2016. Somewhere around 5-6 percent higher is where home prices should top out in the coming year.
Lower Inventory Will Increase Competition: Nationwide, housing inventory is down as much as 11 percent in the country's top 100 metro markets. Utah has seen the same phenomenon, with many homes being sold above market value after multiple offers. Even new home construction has seen bidding wars due to high demand from buyers and limited homes for sale.
Increasing Rents Could Drive Home Purchases: According to "MarketWatch" there are only eight states in the country where renting is more affordable than buying a home. As of their report in July 2016, Utah was one of them. However, increasing competition for rental properties is raising rents in the Beehive State and may help push long-term renters to buy instead. "USA Today" reported that nearly 80 percent of renters in Salt Lake City spend at least 30 percent of their income on rent — and many spend quite a bit more. When the cost of a mortgage is less than rent, it's easy for even long-term renters to make the switch.
Interest Rates May Rise — But Not Too Much: Presidential elections, inflation, and fear of the unknown can all affect interest rates. And, it looks like they will do so in 2017. We've been enjoying low rates, but it seems like increases are finally around the corner. However, rates won't move too quickly. Rates in Utah currently range from 3.15 to 4.20, depending on the type of mortgage. Kiplinger predicts rates for an average 30-year fixed mortgage (across the country) to end up around 4.5 percent by the end of 2017, with rates for a 15-year fixed mortgage topping out at 3.8 percent.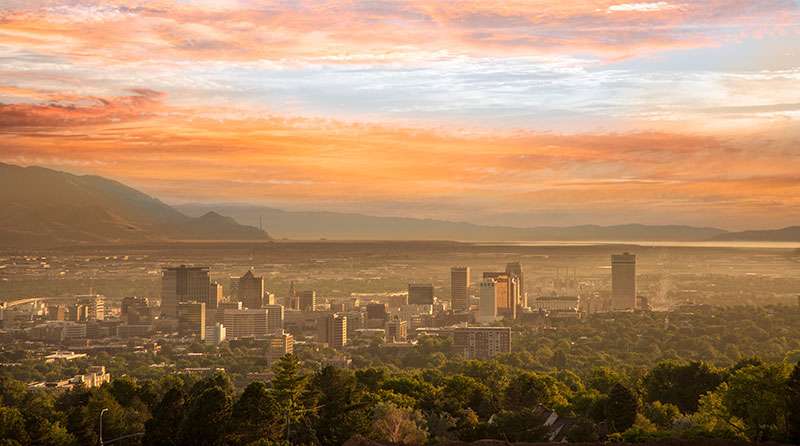 Conclusion
All signs point to continued strength in Utah's housing market, although markets will start to normalize over the coming year. Sellers look to have many factors remain in their favor, including low inventory and rising prices. Buyers may be in for a fight to land their dream home, but even first-time buyers should find a friendly market with reasonable interest rates and home prices leveling out.
It doesn't matter if you're thinking of buying or selling, 2017 is poised to be a good year to dive into the housing market in Utah. But you don't have to enter the real estate market on your own — let Homie help you navigate the waters, whether you're looking to sell your house or buy your dream home.
×