This archived news story is available only for your personal, non-commercial use. Information in the story may be outdated or superseded by additional information. Reading or replaying the story in its archived form does not constitute a republication of the story.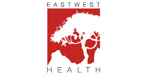 This story is sponsored by East West Health.
For decades, the food pyramid represented what should be on our breakfast, lunch and dinner plates each day. This dietary guideline was created by the U.S. Department of Agriculture to outline healthy foods and address the concerns of unhealthy foods in an effort to combat chronic diseases like stroke and heart disease.
And while it was created with good intentions, the food pyramid could actually be causing exactly what it set out to prevent.
How did the food pyramid come to be?
In 1894, the USDA published its first dietary recommendations in an effort to educate the public. And in 1914, with the help of nutritionist and author Caroline Hunt, it published its first food guide titled, "Food for Young Children" that outlined five specific food groups (milk/meat, cereals, vegetables/fruits, fats/fatty foods and sugars/sugary foods).
Over the next 80 years, instead of people getting healthier, heart disease rates were on the rise, prompting the USDA to create the food pyramid we know today.
Unfortunately, even with the food pyramid, the heart disease trend has escalated to 61,000 people (1 in 4) dying each year, according to the Centers for Disease Control and Prevention.
What did the food pyramid get wrong?
For starters, the food pyramid recommends eating 6-11 servings of grains (breads, rice, pastas, cereals) — foods that have been found to cause inflammation in the body. And what can inflammation lead to? Heart disease.
Research has debunked myths that cholesterol is the sole cause of heart disease. Instead, foods high in sugars and grains and low in fat (e.g. cereal) are the biggest culprits.
What now?
Thankfully, experts and doctors have taken notice and created new guidelines. Rather than stacking your plate full of waffles doused in syrup, with a small side of fruit and a few bacon strips, you should cover half the plate with fruits and vegetables, and then fill the rest with smaller portions of grains and healthy fats like grass-fed butter.
What else?
With the new year here and resolutions to make, sometimes you may need a little help to make the dietary changes you need. This is where the experts at East West Health can help. Perhaps you need a wellness and health consultation or other natural health options to get you on the right track so you and your heart can enjoy life for many years to come.
×