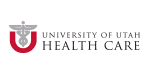 This story is sponsored by University of Utah Health Care. Follow our Health Feed for expert health news and information.
Just about everything Kerry Smith does depends on having excellent vision. The 59-year-old Salt Lake City resident skis, rides a motorcycle, and pilots his airplane to remote areas where he and his friends do some serious fly fishing.
But recently, and at a relatively young age, he joined more than 24 million Americans who have cataracts — a naturally occurring clouding of the eye's lens.
What are cataracts?
"Cataracts are strange things," Smith said. "They come on slowly, and you don't really know how foggy your vision is. But you don't see so well at dusk and dawn. You basically need a lot of midday light to see really well."
According to the National Eye Institute, by age 75, about 70 percent of people will have cataracts. Proteins in the lens begin to clump together and cloud your vision, and things may look less colorful, blurry and hazy. It's all part of the aging process, so cataracts aren't reversible — but they are easily corrected with surgery that replaces cloudy lenses with intraocular lenses, known as IOLs.
"I knew that I had to get my cataracts removed so I could continue to do everything I do," recalls Smith, who consulted with Alan Crandall, an ophthalmologist and cataract specialist at the University of Utah Health Care Moran Eye Center.
Crandall determined that Smith was an ideal candidate to receive an IOL. Eager for the vision-blocking clouds to blow away, the fast-paced outdoorsman got a new, clear lens called the Symfony.
What does cataract surgery involve?
Cataract surgery is among the most common operations performed and one of the safest and most effective. Implanting an IOL simply involves replacing the cloudy lens with a substitute lens. Both eyes can't be fixed at the same time, so if a patient has cataracts in both eyes, he'll need separate surgeries.
Smith has noticed a major difference. Whether it's for the close-up joy of tying flies or the eagle-eyed requirements of flying an aircraft, his crisp vision is back.
"Now I have close-up vision to look at a piece of paper or a tablet when I'm flying," Smith said. "Then I can clearly see the control panel, a foot away, and I can see almost to infinity outside the plane! It's all clear. In fact, I sometimes fly for an airplane manufacturer doing demos where we fly in a line of five or more, a quarter of a mile apart. Since my surgery, I can see every aircraft in front of me. Down on the ground, for the first time, I can see a golf ball land after I hit it."
Advances in cataract treatment
A standard cataract treatment for years, IOLs have made big progress recently.
"The advances in technology have really made life easier for so many of my patients," Crandall said. "The Symfony is an exciting new option that will reduce the need for patients to wear contact lenses or glasses after surgery. It is especially welcome for those who have difficulty focusing on objects at near distances because of presbyopia, [a condition in which the ability of aging eyes to focus on close objects progressively worsens]. There is also less halo and glare — challenges some patients experience after cataract surgery."
There are numerous options for combating cataracts, including laser-assisted cataract surgery. Click here or call 801-581-2352 to learn more about repairing cataracts or to make an appointment.
×