Estimated read time: 2-3 minutes
This archived news story is available only for your personal, non-commercial use. Information in the story may be outdated or superseded by additional information. Reading or replaying the story in its archived form does not constitute a republication of the story.
Students might be enjoying a day off of school today, but tomorrow some middle-school-aged students will return to their elementary school.
That's because their elementary school, Nibley Park, now is what's being called an "ele-middle" school, meaning it houses kindergarteners through eighth graders.
The eighth graders could have opted to go to a traditional middle school. Sheena Dickert is one of them. "I think it's cool because we get to try something new," she said.
Sheena and students like her opted to come here, where they share the school with elementary kids.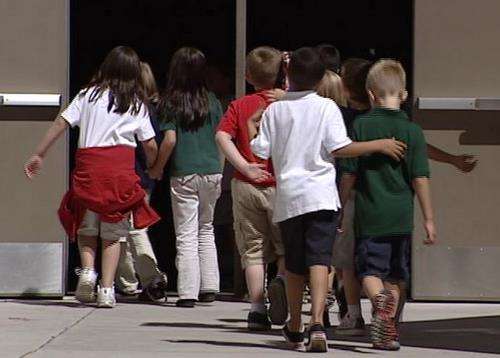 Another eighth grader, Nick DeBirk, said, "I'm pretty happy here."
Nibley Park Principal Doug McLennan said, "Most of these kids have been going here from early grades. When they see an adult in this building, that adult knows them, knows their family, and they have opportunities to say, 'Hey, come on. Shape up.'"
McLennan says that's not the only benefit. "There's just a smallness, kind of a closeness. It's a family group," he explained.
Of the more than 500 students at Nibley Park this year, about 70 of them are seventh and eighth graders.
Sheena Dickert said, "We get more focused on because there are not as many people in the class."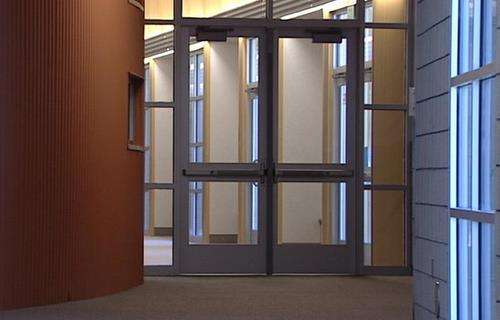 Doors separate the older kids from the younger ones. But seventh and eighth graders go to class, just as the kids in lower grades do.
PTA President Tiffany Wriley said, "It's a good thing for our school community. It's great to have the older kids here and they can help guide the younger kids. They're all our kids. They've grown up here, and it's their school."
The K-8 model has had its fair share of criticism.
Principal McLennan said, "Will our big kids be ready for high school if we're treating them too much like elementary? Will they be able to handle a seven-period day and lockers and everything like they're going to get at a high school?"
McLennan says he'll do his best to make sure his students are prepared.
"This is not the answer to everything, but it's a choice," he said.
It's a choice only parents and students can make for themselves.
You can see what other schools are considering the K-8 change by going to the link on this page.
E-mail: corton@ksl.com
×
Related links
Most recent Utah stories