Estimated read time: 4-5 minutes
This archived news story is available only for your personal, non-commercial use. Information in the story may be outdated or superseded by additional information. Reading or replaying the story in its archived form does not constitute a republication of the story.
SALT LAKE CITY — A father, daughter and son were were killed in a crash on I-15 Sunday as they returned home from a trip to Utah celebrating the completion of the son's LDS Church mission.
Michael Brandt, 56, of Henderson, Nevada, was driving the family on I-15 near Las Vegas about 3 p.m. Sunday when the SUV drifted left into the median, then overcorrected back to the right and began to roll, according to the Nevada Highway Patrol.
As the SUV tumbled off the road, Brandt and three others — his son, Carlan Brandt, 20; his daughter, Ashley Brandt Piena, 25; and his son-in-law, Kekoa Piena — were thrown from the vehicle. His wife, Joy Brandt, was still restrained in the front seat when the vehicle caught fire.
Michael Brandt, Carlan Brandt and Ashley Piena were pronounced dead at the scene. Investigators have been unable to determine whether they were wearing seat belts, the highway patrol reported.
Kekoa Piena and Joy Brandt remained hospitalized in Las Vegas on Tuesday, according to a family friend.
Casey Neeley, who grew up in Henderson next door to the family, said the Brandts enjoyed nothing better than spending time with one another. They were especially happy to celebrate the marriage last year of Ashley and Kekoa Piena and Carlan Brandt's return two weeks ago from a full-time mission in Alabama for The Church of Jesus Christ of Latter-day Saints. The trip to Utah, Neeley said, was in honor of Carlan's homecoming.
"The Brandt family are the kindest, happiest, most loving people," Neeley said. "They are loyal friends and light up the room. These people we lost were gold. We will always remember Mike's welcoming arms, Ashley's contagious laugh, and Carlan's squinty-eyed smile. Countless individuals have been touched by their love and service."
Residents of Henderson for more than 20 years and without other relatives nearby, the Brandts saw the community around them, especially the LDS Green Valley Ward, as their family, Neeley said.
Michael Brandt was an instructor at the LDS Institute of Religion in Las Vegas at the time of his death.
"(Brandt) was a spiritual giant and influenced thousands as a seminary and institute instructor," Neeley said. "Mike previously served as a bishop and was always a huge advocate of missionary work. As a convert to the church, he was quick to share with others how the gospel changed his life and many owe their membership in the church to his invitation to come and learn. I myself was influenced to serve a mission because of Mike's love and encouragement as my bishop."
Joy Brandt's oldest son, Steve Tarr, shared memories Tuesday of hiking, fishing, hunting and playing games with his family. He praised Michael Brandt as an exceptional man and father who was devoted to his children and grandchildren.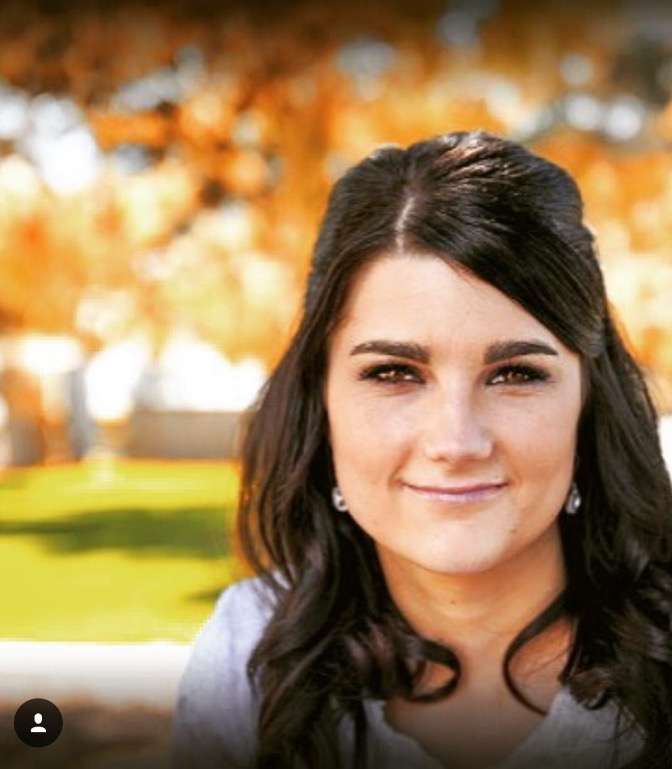 "He was a little more reserved and quiet but loved to tease and joke as well," Tarr said.
Ashley Piena was a hairdresser with many happy, faithful customers in the community, Neeley said. She loved children and was "a favorite babysitter" to many.
Tarr described his sister as his best friend. She was "a ray of light," he said, and was a picky eater who preferred to munch on sweets and crackers.
Friends who met Carlan Brandt as a missionary in Alabama have reached out since the accident, remembering his faithful service, Neeley said. Before his mission, Carlan Brandt spent much of his time playing lacrosse with many friends.
Carlan Brandt was talented in school, sports and life, Tarr said, noting that "his testimony was his pride and joy."
Friends of the Brandt family organized a GoFundMe account* Monday to support Joy Brandt and Kekoa Piena, Neeley said. More than $53,000 had been donated as of Tuesday afternoon.
"The overwhelming support for the Brandt and Piena families just goes to show how much these people are the loved," Neeley said. "The Green Valley community has rallied together to support these families in this terrible time. We are tremendously grateful for the outpouring of love that is being shown."
Funeral services are pending.
*KSL.com does not assure that the money deposited to the account will be applied for the benefit of the persons named as beneficiaries. If you are considering a deposit to the account, you should consult your own advisers and otherwise proceed at your own risk.
×
Photos
Most recent Utah stories