Estimated read time: 2-3 minutes
This archived news story is available only for your personal, non-commercial use. Information in the story may be outdated or superseded by additional information. Reading or replaying the story in its archived form does not constitute a republication of the story.
Have a food storage experience to share? Just use YouTube or Facebook or other Web sites. That idea directed at Latter-day Saints comes from their church's Public Affairs Department.
For decades, church leaders have asked Latter-day Saints to have a year's supply of food at their homes in case of emergencies. During today's tough economic times, Latter-day Saints are being encouraged to share their food preparedness and food storage recipes with an audience this faith might not normally reach.
Latter-day Saints are using YouTube and humor to spread the word about their church principle of having and using food storage. The LDS Church urges having some food storage no matter how small. Urged by their faith's public affairs department to use video-sharing and personal blogs, they are hoping to reach a certain audience.
Rich McKenna, director of Deseret Industries, said, "The younger folks who spend hours on YouTube and other places on the Internet, and I think it's an effective way of reaching out to them in a little more fun, and certainly to them, a more entertaining way."
One instructional video says, "Just take the plunge. You know, every time you go to Sam's [Club], commit to yourself that you'll buy extra whatever."
It may be regular folks who are sharing their thoughts, but high-profile people are paying attention. Ray Goldstein at Harvard Business College wrote an article noting the decline of food staples in the U.S., particularly grain production. He noted a possible model for food security could be found in the Church of Jesus Christ of Latter-day Saints.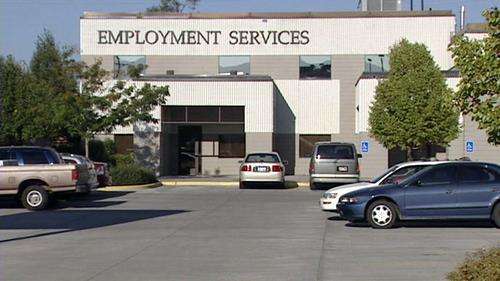 This involves more than food storage say church managers. People of many faiths here and around the world are turning to the church's employment services to find work and training for jobs. There, they also learn about family finances.
"When economic tough times come, there's a lot more interest in the church policy on that, and I think we've got a great story to tell," McKenna said.
There are many more creative ideas for recipes with food storage items on YouTube.
E-mail: cmikita@ksl.com
×
Related Links