This archived news story is available only for your personal, non-commercial use. Information in the story may be outdated or superseded by additional information. Reading or replaying the story in its archived form does not constitute a republication of the story.
SARATOGA SPRINGS — Talons Cove Golf Course hosts a day of free golf each summer for first responders.
It's just one way of saying thank you for a vital service and a job often portrayed poorly by some citizens and media, general manager Steve Watts said.
"It was so exciting to have everybody come out and have a free day of golf," Watts said.
For many of the responders who are avid golfers, they appreciate the gesture.
"It's great to see that a member of the community really, really cares about the first responder," Murray fire chief Gil Rodriguez said.
This summer's event meant a litle more to Watts, though. Just a few months ago, a group of first responders changed his life — by literally saving it.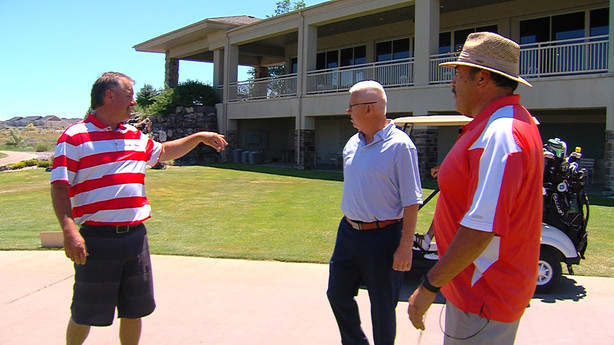 On January 11, Watts collapsed on the court while playing in a basketball game. He suffered a massive heart attack. Orem fire captain Dave Hood was part of a five-man crew that responded to the scene.
"He is a tough guy," Hood said. "We shocked him six times and gave him several rounds of drugs. He woke up in the ER talking to us and those things don't happen very often. When the outcome is as good as Steve, it really makes you feel like you made a difference."
Fellow first responders are amazed when they hear Steve's story.
"Maybe it's karma, I don't know," Rodriguez said, "but it's good to have him here."
For Watts, a free round of golf is the least he can do to pay it forward.
"This is more about Talons Cove giving back to the first responders we have here," Watts said. "Great responders around the state and I'm fortunate to be here because of them."
×
Photos