Estimated read time: 1-2 minutes
This archived news story is available only for your personal, non-commercial use. Information in the story may be outdated or superseded by additional information. Reading or replaying the story in its archived form does not constitute a republication of the story.
Some Republican members of Congress are headed back to an empty chamber today to protest Congress not acting on a bipartisan energy bill. The one thing that seems clear is that Americans want and need help, but nothing seems to be happening. Utah Congressman Rob Bishop is one of the sponsors of the bill and is headed back to DC today. He talked with Grant and Amanda this morning, emphasizing that off-shore oil drilling is not the silver bullet, it's not the only answer, but it is part of the solution. Click here to hear the interview.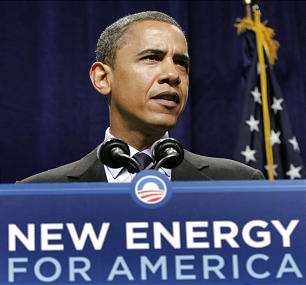 **The source of power**

What about Barack Obama and John McCain both embracing the idea of some off-short oil drilling now when they had both formerly opposed the idea? ABC Political Director David Chalian explained this morning on KSL that sometimes you've got to get where the voters are on an issue and risk any fallout from changing your mind. [**Click here**](http://real.ksl.com/video/slc/2/248/24830.mp3) to hear more from David. One KSL listener texted this comment, "It is not a flip flop in either case. I for one applaud both candidates for recognizing that times have changed and the old stance on the same issues doesn't always work. Kudos to both of them! Now we just need to wake up congress!"

×
Most recent News stories