Estimated read time: 3-4 minutes
This archived news story is available only for your personal, non-commercial use. Information in the story may be outdated or superseded by additional information. Reading or replaying the story in its archived form does not constitute a republication of the story.
AUSTIN, Texas — The BYU women's basketball team's third-straight NCAA Tournament opener started out well enough.
But the second half was a different story.
SEC freshman of the year Sophie Cunningham scored 16 of her team-high 20 points in the third quarter to lift upstart Missouri to its first NCAA Tournament win since 2001 with a 78-69 win over the Cougars in the first round Saturday at the University of Texas.
Jordan Frericks scored 19 points for the Tigers, and teammate Morgan Stock added 14 points on 3-of-4 3-point shooting.
West Coast Conference leading scorer Lexi Eaton Rydalch led the Cougars (26-7) with 22 points on 8-of-17 shooting in the final game of her prolific BYU career. Kalani Purcell supplied 19 points, nine rebounds and four assists for BYU, even while playing with foul trouble for most of the game.
"Cunningham killed us in the post," BYU coach Jeff Judkins said of the SEC's freshman of the year. "She killed us on end-outs. Lexi didn't get in the right position.
"They are a very, very good team. They are one of the best teams we've played. They execute very well, and right at the end, we just didn't make enough plays."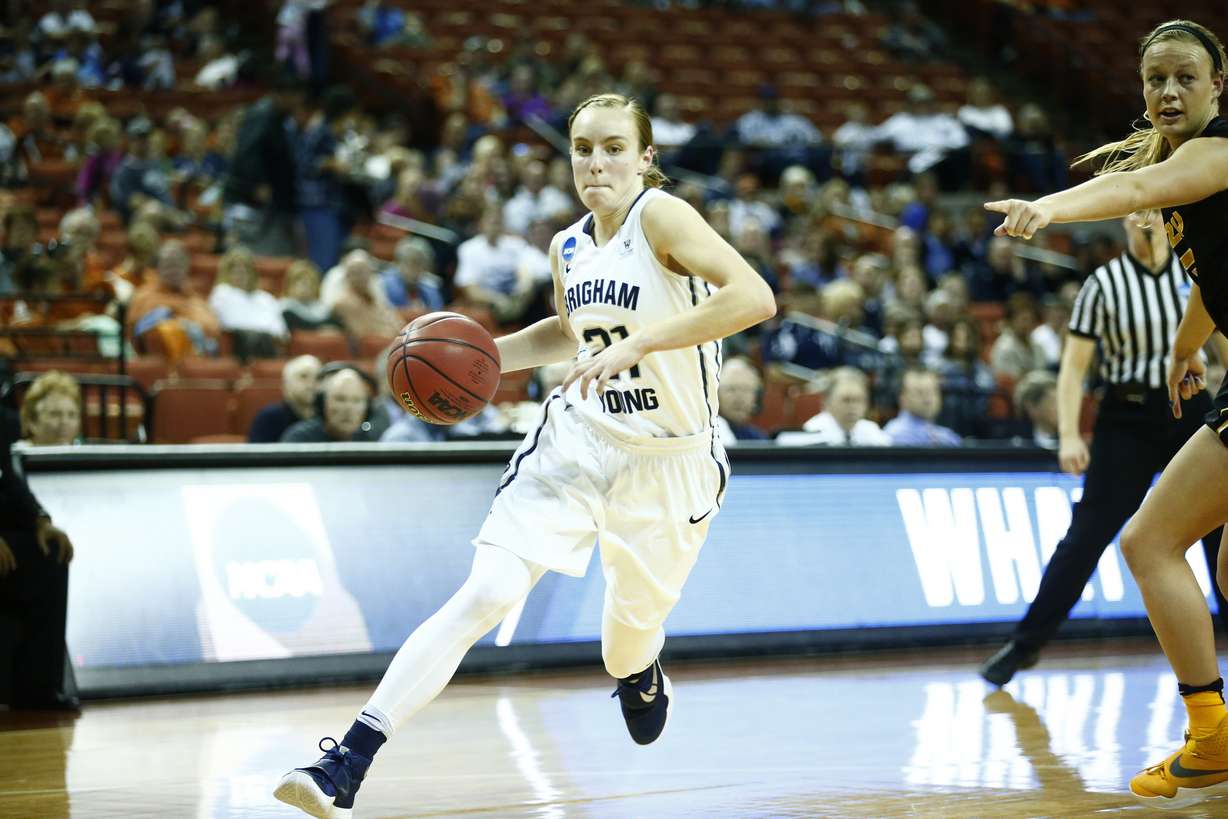 Missouri (29-9) used an 8-0 run, including back-to-back buckets by Cunningham, to stretch the lead to 43-35 at the 7:37 mark of the third quarter. BYU tried to get back into it, but two fouls in the third quarter hampered Purcell, and the former McDonald's All-American Cunningham helped Missouri's lead swell to double-digits, 58-48, late as the Tigers took a 60-49 advantage into the final period.
"They collapsed on us," said BYU guard Makenzi Morrison Pulsipher, who finished with 13 points, four rebounds and two steals. "I think there were a few times we took it too deep, and we had open people to pass to, but it's hard when you have their team collapsing in on the driver and you can't get a good pass out. I think they played into that well."
Pulsipher opened the fourth quarter with a 3-pointer, and Purcell and Cassie Broadhead knocked down back-to-back buckets at the rim to pull BYU within four, 60-56, with 7:50 left in the game. Purcell, who played the fourth quarter with four fouls, assisted on Broadhead's bucket, then scored at the rim to pull the Cougars within four early in the fourth quarter.
"We definitely ran enough stuff," Purcell said. "We weren't able to get the shots that we had hoped, and they were able to get the shots that they had played. I think it's just tough."
Amanda Wayment's layup off a perfect feed from Purcell pulled BYU within a bucket, 62-60, with 4:25 remaining shortly before the Fremont High grad fouled out of the game.
But Rydalch fouled out with 1:16 remaining, and the Cougars could get no closer.
"Lexi is a competitor," Judkins said of BYU's No. 2 all-time leading scorer. "She's tough. She really probably sometimes tries a little bit too hard. That's where she gets herself in trouble sometimes. She's been a really fun player to coach. You never have to motivate her. She's a gamer, and she wants to play well.
"Basketball is important to her."
×
Most recent Sports stories