Estimated read time: 3-4 minutes
This archived news story is available only for your personal, non-commercial use. Information in the story may be outdated or superseded by additional information. Reading or replaying the story in its archived form does not constitute a republication of the story.
SALT LAKE CITY — Former Utah football player Luther Elliss has been on top of the mountain and then on the bottom. He became an all-too familiar NFL player statistic — going bankrupt.
But his story has a happy ending.
Elliss was living the NFL dream, making millions and raising a large family. But after his playing days, he lost all of his money — and had to fight back through tough times to get back to the NFL.
This Sunday, he will be part of the Denver Broncos staff as they take on the Patriots for a spot in the Super Bowl. Elliss is the team chaplain.
After wrapping up an All-American career with the Utes in 1994, Ellis was the 20th overall pick of the Detroit Lions. Luther spent ten years in the NFL, two Pro bowls and became the highest paid defensive lineman in the league. Earning nearly $12 million in a five-year span, he lost it all shortly after retiring in 2004.
"I was involved in a few businesses, trying to make those businesses go," Elliss said. "Then like so many of us statistically, guaranteed the businesses, did those kinds of things. Eventually I had to pay for most of those businesses, which took all of our savings, took everything we had earned up to that point and time; so we went through bankruptcy."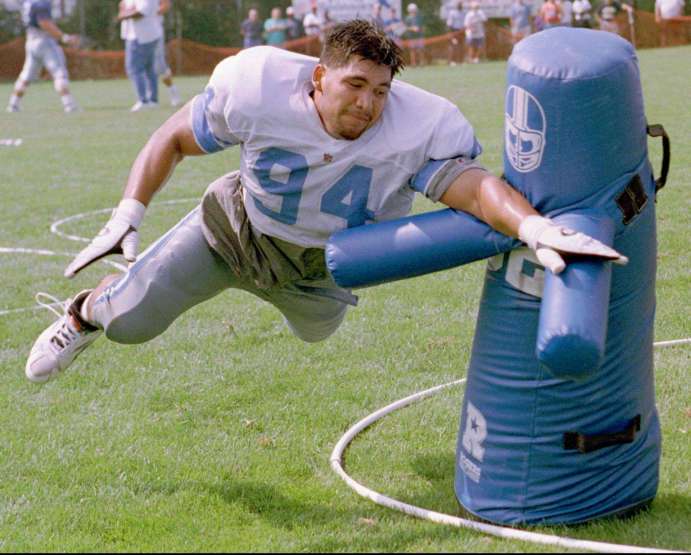 From millionaire to flat broke. For the first time in his life, he had failed.
"I call it the Superman syndrome, its an instant where honestly most of us have never failed, anything we kind of touch turns to gold," Elliss said. "We kind of have that Midas touch a little bit to where, I can be successful at this cause whether its on the field or off the field, in the community, pretty much anything I do is pretty successful but this is a whole other world."
Luther returned to Salt Lake City with nothing but he didn't give up. While watching his kids compete at Judge Memorial High School, Luther relied on his faith to pull him up from rock bottom.
"We helped start a church in Salt Lake City, Utah. A church that just blew up, did really well, the people really like it," he said. "Non-denominational, straight from the word and just have fun with church. Then from that moment in time, to working for some software companies, then getting the call."
That call was from the Denver Broncos, wanting him to bring his faith and life experiences to Denver to serve as the Broncos team chaplain.
"Through a lot of prayer and through my wife and I discussing it and praying about it, we really felt like this was the right time and what I should be doing," Elliss said. "It's my passion. If I had known what I know now, if I could go back a few years and fly that how much different things would be. So if I can take that knowledge I have now and share it with these younger guys and reach out to them and just be here. Be here for them as a mentor, a spiritual leader, Whatever it may be.
"Just whatever capacity they need, just somebody they can hopefully relate to."
Elliss' life has now come full circle, from millionaire player to wondering how to pay for a family meal. He is now back in the game that he loves. Supporting his wife and 12 children, seven of whom are adopted.
"Most statistics also not only do we go through bankruptcy, show that we usually end up in divorce, homeless and without a job and those types of things," Elliss said. "But I do believe truly that because of our faith not only mine but my wife's faith and our trust in the lord that one, we stay together. We have twelve children we trusted him to be able to provide for them and that he'd help carry us through. With God all is provided."
×