Estimated read time: 2-3 minutes
This archived news story is available only for your personal, non-commercial use. Information in the story may be outdated or superseded by additional information. Reading or replaying the story in its archived form does not constitute a republication of the story.
WASHINGTON (CNN) — One U.S. soldier was killed during a joint U.S.-Afghan Special Operations mission in Afghanistan, two U.S. defense officials told CNN on Tuesday.
Defense officials said a medical helicopter was hit by mortar while on the ground but was able to take off. The incident occurred in Marjah in Helmand Province.
Additionally, two U.S. service members were wounded. No additional details have been offered.
"We can confirm a U.S. helicopter has landed in Marjah, Helmand Province, and is experiencing mechanical problems. It was not shot down," said Resolute Support Public Affairs Director U.S. Army Col. Michael Lawhorn.
Another military spokesman expressed condolences on the death of the U.S. service member.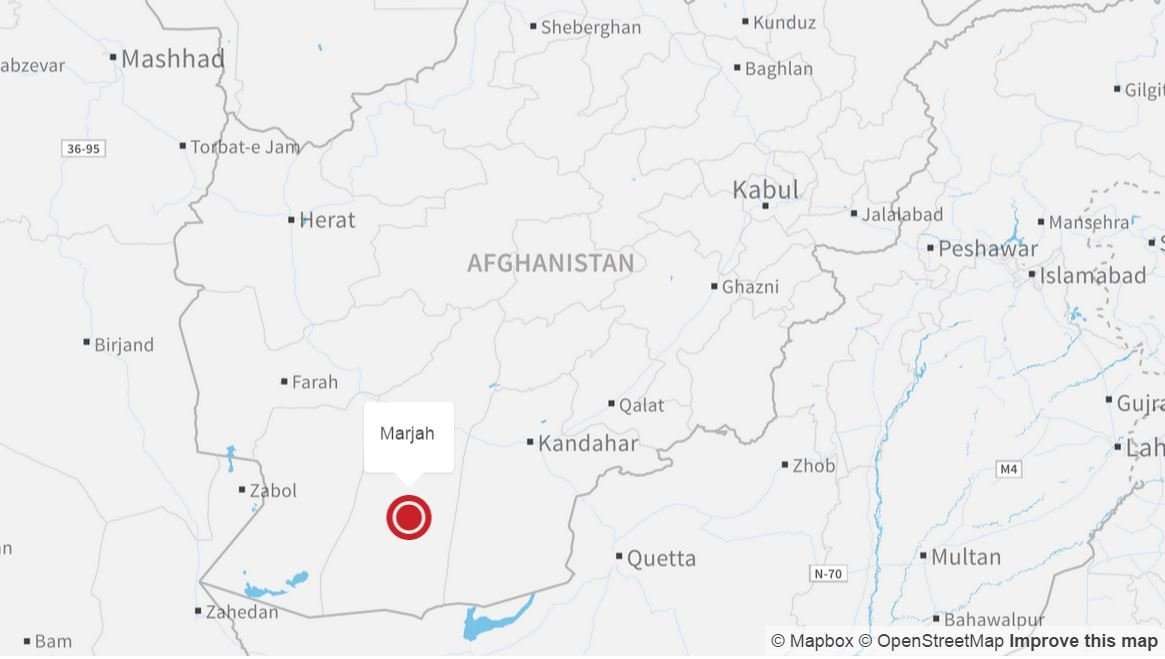 "We are deeply saddened by this loss," said Brig. Gen. Wilson A. Shoffner. "Our heartfelt sympathies go out to the families and friends of those involved."
Taliban fighters have made major inroads of late in Helmand, including taking over the key district of Sangin late last month, local police chief Mohammad Dawood said.
Mohammad Jan Rasolyaar, the deputy governor of Helmand province, around that time wrote an open letter to President Ashraf Ghani warning that the province could fall to the Taliban if the Afghan government didn't step up its efforts there.
The U.S. military has been a constant presence in Afghanistan since the weeks after the September 11, 2001, terrorist attacks, an effort that helped oust the then-ruling Taliban from power.
But while the Taliban no longer run things from Kabul, they've hardly gone away. The group has been blamed for regular bloodshed against Afghan forces and the U.S.-led coalition supporting them.
NATO handed over control of security operations to their Afghan counterparts in December 2014, with the U.S. military's combat mission in Afghanistan officially ending under President Barack Obama's watch.
Obama also signaled plans to withdraw American forces from the country, only to announce last October that U.S. troops will remain in the country at current levels throughout much of 2016.
CNN's Daniella Diaz contributed to the report.
The-CNN-Wire ™ & © 2016 Cable News Network, Inc., a Time Warner Company. All rights reserved.
×
Photos
Related stories
Most recent U.S. stories