This archived news story is available only for your personal, non-commercial use. Information in the story may be outdated or superseded by additional information. Reading or replaying the story in its archived form does not constitute a republication of the story.
OREM — Un hombre ha sido detenido y la policía busca a otros dos que los investigadores creen que irrumpieron en Sierra West Diamonds y robaron 42 piezas de joyería.
Alrededor de 1 a.m. del domingo, una alarma sonó en Sierra West Diamonds, ubicada en la 1344 S. 800 East. La policía llegó para encontrar las puertas de vidrio de adelante rotas y miles de dólares en mercancía faltante, según el teniente de la policía de Orem, Craig Martínez.
Los detectives revisaron los vídeos de vigilancia de la tienda, y observaron a una persona ir dentro de la tienda y dos quedándose en la playa de estacionamiento, dijo Martínez.
Alrededor de 3 horas después del robo, un padre contactó a la policía preocupado de que su hijo podría estar en problemas, dijo Martínez. El padre encontró una nota en la habitación de su hijo que decía algo parecido a "Lo siento", dijo Martínez, y las joyas fueron encontradas en la habitación de su hijo. Los oficiales determinaron que eran los elementos que faltan en Sierra West.
Giancarlo Delafuente, 20 años, quien vive a dos cuadras de Sierra West, fue arrestado después de que regresó a su casa.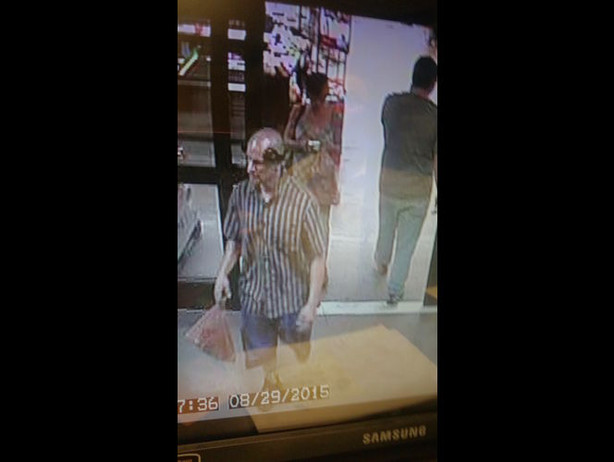 Alrededor de las 3:30 p.m. del lunes, un vehículo robado fue encontrado detrás de un restaurante en la 1545 S. State. Al pasar por el coche, un oficial encontró pendientes que habían sido robados de Sierra West dijo Martínez. La llave para el vehículo robado fue encontrada en la habitación de Delafuente, dijo Martínez.
Una tarjeta de crédito de un robo por separado también se encontró en el coche, dijo. Los investigadores determinaron que un hombre y una mujer habían utilizado esa tarjeta de crédito robada. Fotos tomadas de un video de vigilancia del hombre y la mujer fueron puestos en libertad al público el martes en un esfuerzo para encontrarlos.
Cualquier persona con información sobre la pareja puede llamar a la policía de Orem al 801-229-7070.
Documentos judiciales indican que Delafuente se declaró culpable en octubre de robo, un delito de tercer grado, por robar artículos fuera de una tienda Wal-Mart. Fue condenado a seis meses de cárcel.
Delafuente también recibió la orden de servir a otros 28 días después de haber completado la condena de seis meses de una condena por delito grave de robo en el 2.013 y una condena por posesión de drogas en ese mismo año, de acuerdo con documentos de la corte.
×