Estimated read time: 1-2 minutes
This archived news story is available only for your personal, non-commercial use. Information in the story may be outdated or superseded by additional information. Reading or replaying the story in its archived form does not constitute a republication of the story.
La policía estaba tratando de determinar cómo un hombre cuyo cuerpo fue encontrado el martes fuera la rampa de la 10600 South, cerca de la I-15 murió.
Un automovilista vio el cuerpo alrededor de las 8:20 a.m. entre la acera y un área cercada junto a la carretera y llamó a la policía, dijo el oficial de policía de South Jordan, Sam Winkler.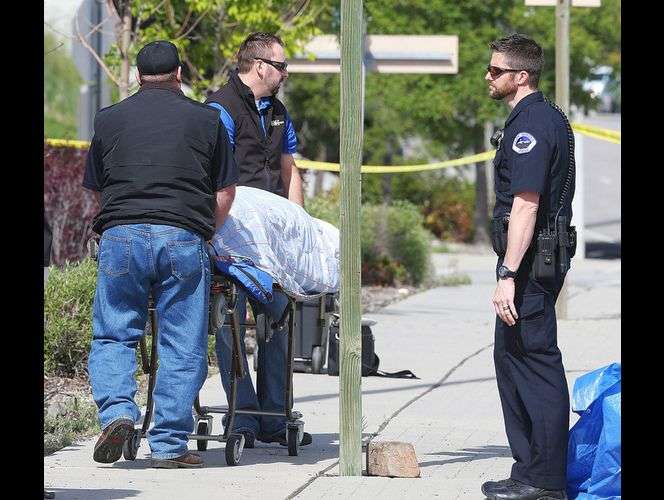 El hombre fue identificado como Flint J. Brown, de South Jordan, dijo Winkler. Brown, de 56 años, estaba vestido con pantalones vaqueros, una camisa y un sombrero de vaquero.
Debido a las circunstancias que rodearon el descubrimiento del cuerpo de Brown, la muerte se considera sospechosa, según Winkler. Brown fue visto alrededor de las 11:30 p.m. del lunes "caminando por el área" cerca de un hotel al oeste de la autopista.
El médico forense de la Oficina del Estado de Utah realizó una inspección rápida del cuerpo en el lugar y no encontró ninguna señal obvia de trauma. El cuerpo de Brown fue llevado de vuelta a la oficina para un examen más a fondo, dijo Winkler.
Se espera que los resultados de la autopsia tomen varias semanas.
Los investigadores están pidiendo a cualquier persona con información relacionada con la muerte de Brown que llamen al Departamento de Policía de South Jordan al 801-840-4000.
×
Most recent News stories