Estimated read time: 1-2 minutes
This archived news story is available only for your personal, non-commercial use. Information in the story may be outdated or superseded by additional information. Reading or replaying the story in its archived form does not constitute a republication of the story.
MARTE— Marte es famoso por ser rojo, pero sus puestas de sol son de color azul.
The Mars rover Curiosity capturó la primera imagen en color de una puesta de sol el 15 de abril el día marciano 956o de su misión, según la NASA. La imagen fue lanzada por la agencia el viernes.
"El polvo en la atmósfera marciana tiene partículas finas que permiten que la luz azul penetre la atmósfera más eficientemente que los colores con longitud de onda más largos", dice una declaración de la NASA.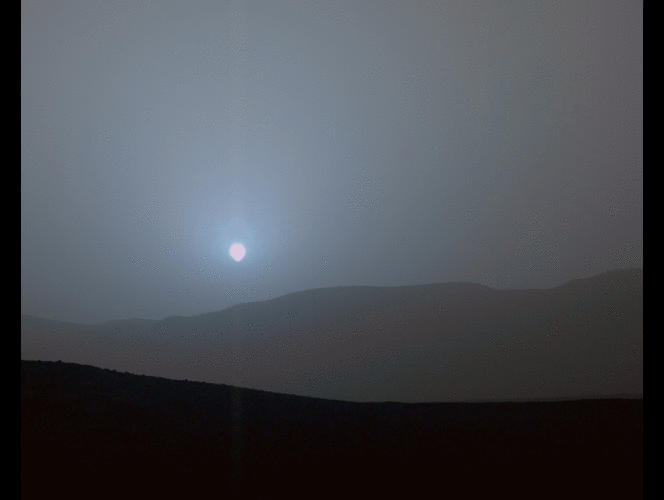 "Eso hace que los colores azules en la luz mixta provenientes del sol estén más cerca de la parte de sol en el cielo, en comparación con la dispersión más amplia de colores amarillo y rojo", continuaron. "El efecto es más pronunciado cerca de la puesta del sol, cuando la luz del sol pasa a través de un camino más largo en la atmósfera de lo que lo hace al mediodía".
La imagen fue capturada por la cámara del mástil del rover, que "ve los colores de manera muy similar a cómo lo ven los ojos humanos, aunque en realidad es un poco menos sensible al azul que lo que lo son las personas", según la NASA. El rover capturó la imagen, que fue equilibrada al blanco, en medio de las tormentas de polvo.
×
Most recent News stories