Estimated read time: 2-3 minutes
This archived news story is available only for your personal, non-commercial use. Information in the story may be outdated or superseded by additional information. Reading or replaying the story in its archived form does not constitute a republication of the story.
Tonya Papanikolas reportingAs we head into warmer weather, several groups are trying to make sure that Pioneer Park in downtown Salt Lake is the kind of place where families and neighbors will want to spend their time.
The city set out to change the park's drug-dealing image with renovations, which are finished. There's now a path around the park, along with a dog park. While the design may help clean up the park, one group says it's also going to come down to citizen patrols.
Patrolling crime-ridden Pioneer Park is a group of Guardian Angels. Frank Lee, the national director of the Alliance of Guardian Angels, said, "The Guardian Angels is a visual deterrent to crime. We carry no weapons; just our size alone will probably deter most people."
"We're out here to give back to the community, and hopefully we can have this park cleared up where the kids can come and play," said Jerome Marshall, a Salt Lake Guardian Angel.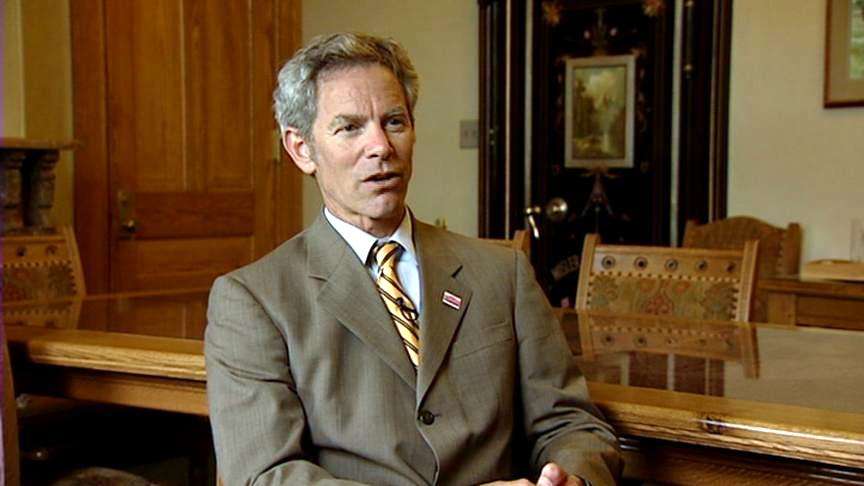 About 10 volunteers are trained to patrol the park. Marshall said, "We go through a great deal of martial arts training. We go through law enforcement information, as far as what we can and can't do."
The group can't make arrests. But they can watch for crime. While at the park, the Guardian Angels saw two people walking in the same restroom. Marshall said, "There was either a dope deal going on in the bathroom, or they were sharing dope, and we put a halt to that."
Marshall added, "What we can do is, we can stop them from using drugs and make them leave the park."
The group just graduated from training on Saturday. They expect their patrols will eventually make a difference in crime numbers at the park. But that's not the only plan to cut down on crime in the area.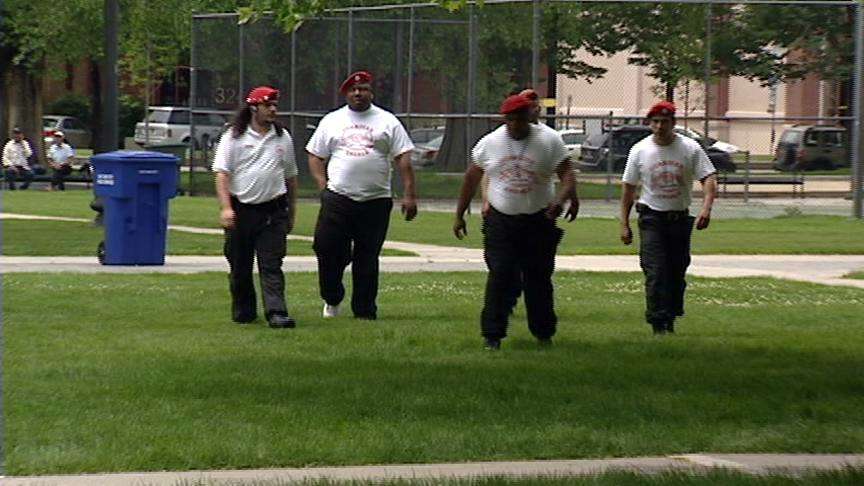 Salt Lake City Mayor Ralph Becker said, "The more people we have using the park, the more everyone is going to feel welcome and comfortable in the park."
The Salt Lake City Mayor's Office has worked with business and neighborhood representatives to come up with plans to encourage organized activities in the park. Becker said, "Some of the businesses are starting to invite their employees to go jogging around the park regularly. We have people scheduling picnics. We're gonna see this park be the green haven that it is!"
City leaders say they're also considering outdoor concerts and movie showings at the park this summer.
The popular Farmers Market will start on June 14. That's the same day neighborhood groups will be having a big bash at the park all-day long.
They're hoping that as they get more people to use the park for legitimate reasons, it will in turn drive out criminals who don't want to conduct their activity with so many people around.
E-mail: tpapanikolas@ksl.com
×
Related links
Most recent Utah stories