Estimated read time: 3-4 minutes
This archived news story is available only for your personal, non-commercial use. Information in the story may be outdated or superseded by additional information. Reading or replaying the story in its archived form does not constitute a republication of the story.
SALT LAKE CITY — Las familias de todo el estado, independientemente de su origen mexicano, se reúnen para celebrar el Cinco de Mayo; aquí están algunos de los eventos en Utah.
Algunas personas pueden pensar que están celebrando el Día de la Independencia de México, que es en septiembre, mientras terminan con el último chip de tortilla en el plato, pero en realidad están celebrando el aniversario de la victoria del estado mexicano de Puebla sobre los franceses. Armado con los hechos de esta celebración, asista a algunos de los eventos que figuran a continuación para mostrar la perspicacia histórica.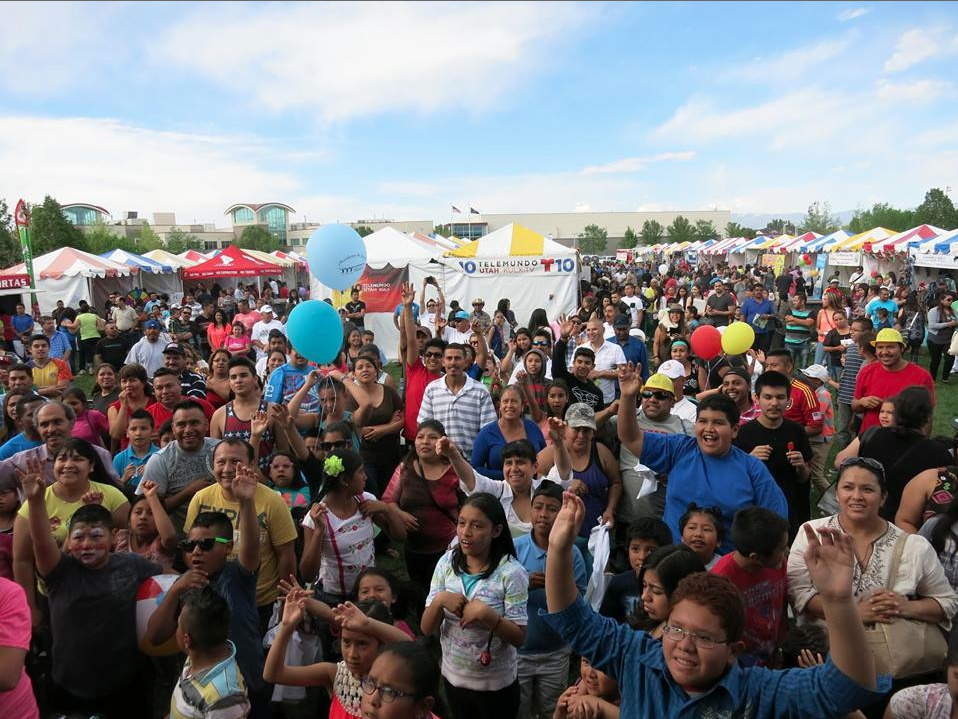 Cinco de Mayo Fiesta at Boondock's FunAsista a la fiesta con Mama Latina y obtenga un descuento con la entrada al mencionar Utah Mamá Latina. Coma una deliciosa comida y disfrute de una noche llena de actividades para toda la familia. Y para hacer esta oferta algo mas atractivo, participe de manualidades y artesanías gratuitamente.
Celebración del Cinco de Mayo en Gracie's
Gracie's de Utah celebrará durante todo el día desde las 11 a.m. hasta la 1 a.m. La música en vivo estará a cargo de Latin Jazz Factory All Stars entra las 7 p.m. y las 10 p.m. sin ningún recargo. Hieleras con ruedas y bolsas para los palos de golf son sólo un par de los premios que se regalarán en este evento.
Celebración del Cinco de Mayo en Midvale
Considerada la más grande celebración del Cinco de Mayo en el Sur del Valle de Utah, este evento se llevará a cabo el viernes y el sábado, 8 de mayo y 9. Habrá carnaval, música en vivo y entretenimientos, un desfile, cinco bingo, una película en el parque , y mucho más. La admisión y el estacionamiento serán gratuitas.
Nuestra América: la presencia latina en el arte americano
Esta exposición será hasta el 17 de mayo y presenta la rica presencia cultural de arte latino en Estados Unidos. La misma tendrá lugar en el Museo de Bellas Artes de Utah. Esta exposición se ha tomado por completo de la colección de Arte Latino del Smithsonian American Art Museum. La entrada cuesta $9 y $7 para estudiantes y militares.
Usted también puede celebrar esta fiesta en algunos de los mejores y más auténticos restaurantes que el valle tiene para ofrecer. Algunos de estos restaurantes han sido mencionados y aparecido en Food Network, revistas de viajes nacionales, y nombrados lo mejor en múltiples premios estatales. Puede ser la forma más sencilla para celebrar, y también la más deliciosa:
Red Iguana, que es mejor conocido por sus galardonado Moles y salsas complejas.
Frida's Bistro con platos mexicanos de lujo y el premio al mejor postre del estado.
Alamexo es una opción de lujo alternativo con tamales inmejorables.
Taqueria 27 tiene tres lugares con su toque único de la comida 'callejera' de México.
Mi Preferida 104.7 FM celebró su Cinco de Mayo el sábado en West Jordan. Más de dos mil quinientas personas asistieron. Telemundo Utah también celebró en West Valley el 14º año consecutivo con más de quince mil personas, incluyendo el Cónsul de México. Mariel Reimann is the Content Director at KSL Latino. She's studied law at the National University of Cordoba, currently resides in Salt Lake City, Utah. Email: mreimann@ksl.com.
×
Most recent News stories