Estimated read time: 5-6 minutes
This archived news story is available only for your personal, non-commercial use. Information in the story may be outdated or superseded by additional information. Reading or replaying the story in its archived form does not constitute a republication of the story.
SALT LAKE CITY — 2014 was an unforgettable year for sports in the state of Utah.
From the first days of January to the final days of December, the year hasn't taken a dip for a single moment, in either action or intrigue.
There were several positives in the year, whether it was Utah football finally establishing a track of legitimacy in the Pac-12 or Utah State qualifying for a fourth-consecutive bowl game, playing with a fourth-string quarterback.
There were also a string of negatives, with the Utah Jazz finishing with the worst record in the team's time in Salt Lake City, and BYU football being engaged in a nasty brawl with Memphis at the end of the Cougars' memorable bowl game.
The stories are numerous, but four stories from 2014 will shape sports in the state of Utah for years to come.
Jazz fire Tyrone Corbin, hire Quin Snyder
The Utah Jazz have always been about stability and consistency. For years, straight-talking Jerry Sloan paced the sidelines, basketball-lifer Kevin O'Connor constructed the roster, and local icon Larry H. Miller sat courtside overlooking the team he kept in Salt Lake City.
Over the past five years, the three have left their positions for various reasons, and have been replaced by younger minds. When former Sloan assistant Tyrone Corbin was fired as the team's head coach in April, it signaled the page had officially turned on the organization's greatest era.
Jazz fans oversaw a coaching search that saw a variety of names surface, until the organization focused on a coach whose hair is as noticeable as his basketball credentials — Quin Snyder. Snyder, who has worked for and with the likes of Gregg Popovich, Larry Brown and Mike Krzyzewski, came to the team with considerable pro and college experience. As the Jazz and general manager Dennis Lindsey continue to model the organization after San Antonio's, Snyder's international experience also helped him, as he understood how teams from around the world were viewing the game.
Under Snyder, the Jazz have featured a new offense, a different defensive focus and have seen contributions from several international players. The team is currently 9-20, but has showed signs of improvement. A 3-3 record on the recent Christmas road trip is an encouraging sign of where the team is going.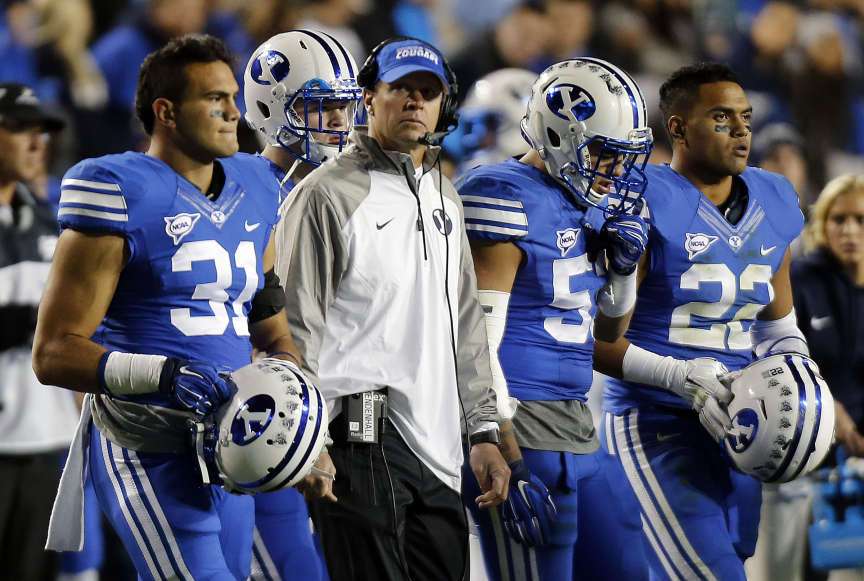 Big 12 Conference doesn't qualify any teams into the College Football Playoff
While this story doesn't necessarily involve any team from the state of Utah, it could have massive implications for BYU. The Cougars have long sought entry into the Big 12 but have been left out because the conference needed BYU less than BYU needed the conference. Who needs who more is an interesting debate, as the Big 12's reputation as a football conference took a major shot when none of its teams were given a place in the College Football Playoff.
A popular theory for why neither TCU nor Baylor was allowed into the playoff is the conference didn't provide a championship game, and can't because it only has 10 teams. By allowing in two teams, like BYU and Memphis (Boy, wouldn't that be an instant rivalry game), the conference could host a championship, creating potential revenue streams to make up for the dillusion of television money.
This story is by no means a guarantee that BYU will be given entry into a Power 5 conference, but it certainly doesn't hurt the Cougars' cause. Now, getting into a postgame scrum on national television doesn't exactly help, but that story fell just short of the countdown.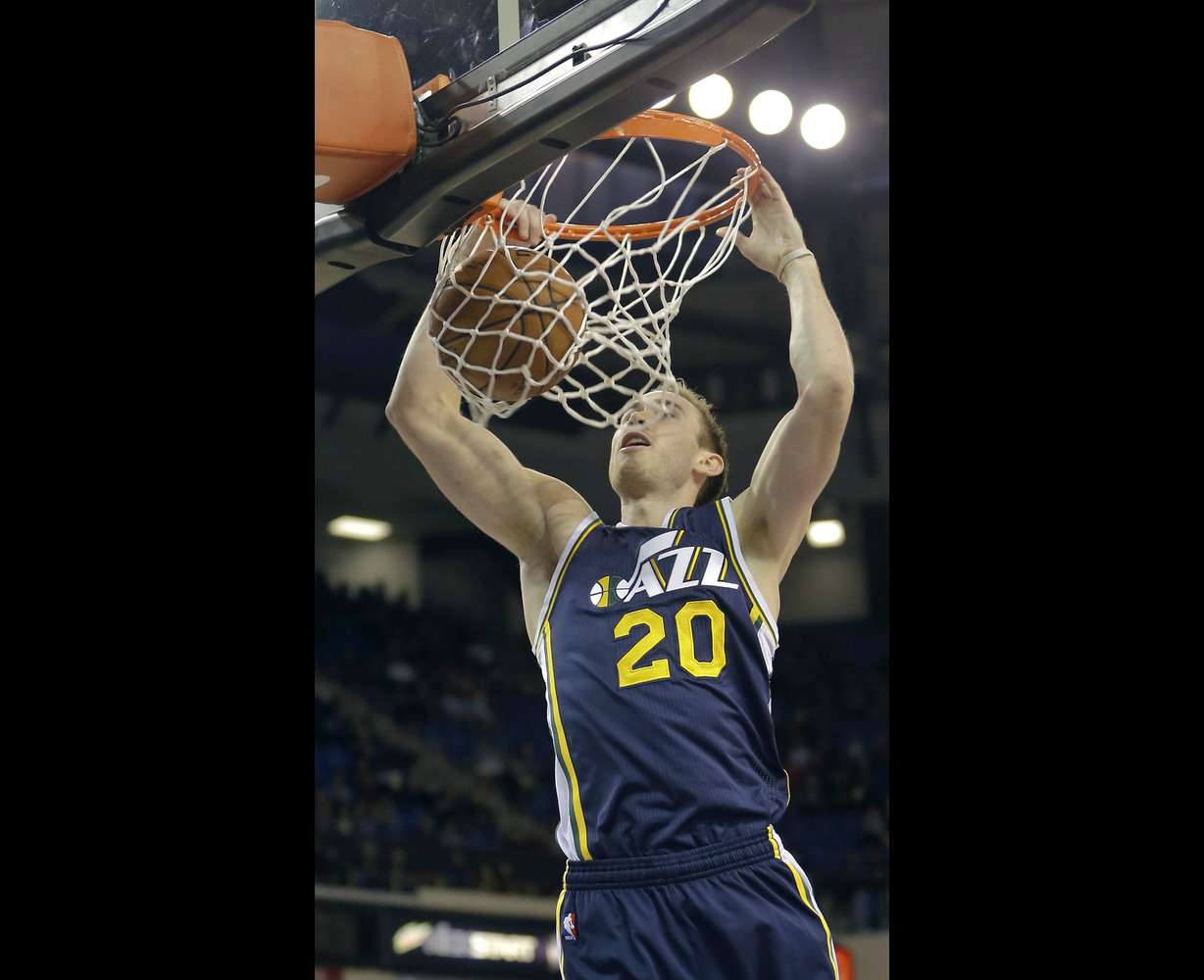 Gordon Hayward re-signs with Utah Jazz
After an inconsistent 2013-14 season, there were questions among Jazz fans as to whether or not it would be worth it for Utah to offer restricted free agent Gordon Hayward a large contract. After all, the two had tried to work on a deal in the previous offseason and were unable to. Then, during last season, Hayward averaged 16.2 points a game, but his overall field-goal percentage and his 3-point shooting percentage fell as he averaged a career-high 36.4 minutes a game.
Hayward was chased in the offseason, with Michael Jordan's Charlotte Hornets showing significant interest. However, the former Butler forward chose to return to Utah, signing a max deal with the franchise that drafted him. This season, all of Hayward's numbers are up, as he's averaging 19 points a game while significantly improving his shooting percentages.
It appears the Jazz are hoping to build a core of Hayward, forward Derrick Favors, guard Alec Burks and rookie guard Dante Exum, and then trying to find pieces to complement them. However, re-signing Hayward helped keep a significant part of the puzzle in Salt Lake for the foreseeable future.
Utah defensive coordinator Kalani Sitake leaves for Oregon State
Utah football won nine games this year and experienced revitalization in its fourth year of membership in the Pac-12. The Utes were ranked for most of the season and will surely be included in the final national rankings at the end of the season.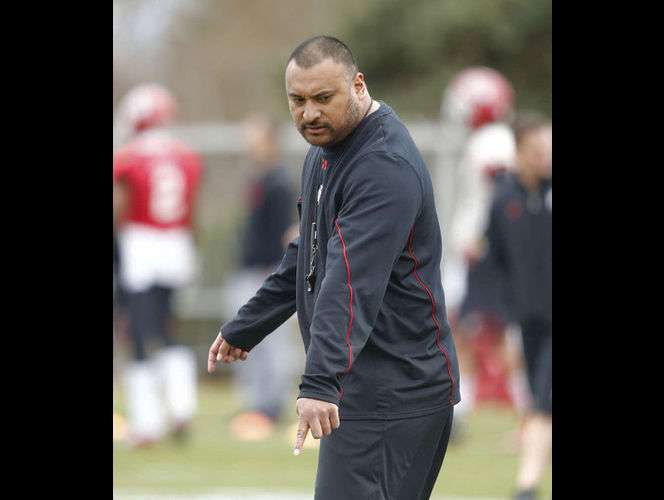 The past 10 years have been a time of tremendous growth for the University of Utah, and a few names have been involved with the team every step of the way. Kalani Sitake has been a part of the Utah coaching staff since 2005, until the team learned just days ago that he, along with defensive line coach Ilaisa Tuiaki, would leave Utah to join former Utes defensive coordinator Gary Andersen at Oregon State.
Obviously, Utah coach Kyle Whittingham has long been noted by former players, colleagues and peers as one of the nation's finest defensive minds, but losing Sitake is just that — a loss. Sitake managed a unit that consistently produced NFL-level talent in his tenure, and one that made up for the offense's inconsistency over the past few seasons. He also was a superb recruiter, with a deep tie into the talent-rich Polynesian community.
Time will tell how much losing Sitake will impact the Utes, but it won't just be a minor blip on the radar.
×
Related stories
Most recent Sports stories