Estimated read time: 2-3 minutes
This archived news story is available only for your personal, non-commercial use. Information in the story may be outdated or superseded by additional information. Reading or replaying the story in its archived form does not constitute a republication of the story.
UTAH COUNTY- Con los años, las oficina de Navidad en la oficina han ganado reputación. A menudo, hay bebidas en exceso. Un bebedor en exceso del condado de Utah casi se mató hace un par de semanas, terminando en el hospital durante tres días.
A pesar de que las bebidas en la fiesta en cuestión no contenían alcohol, una bebida pesada casi deja a Ryan Roche fuera de la celebración de las fiestas.
"Creo que fue una de esas cosas que haces sin pensar", dijo Roche.
A medida que la fiesta de fin de año de su oficina se iba terminando a principios de este mes, Roche se dirigió a la puerta con su esposa e hijos.
"Ellos sacaron algunos ponche de huevo".
Un concurso de ponche de huevo-resoplando estaba comenzando, y uno de los colegas de Roche lo llamó para competir. Roche dijo que es una persona competitiva y no podía alejarse.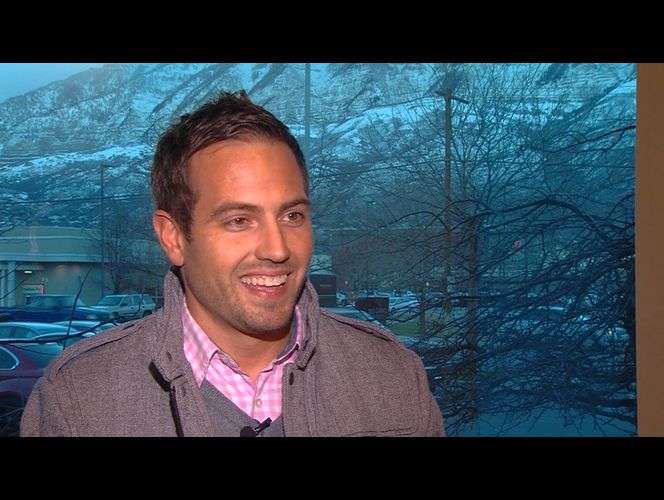 "Y decidí que si iba a hacerlo, iba a ganar", dijo.
El récord en ese momento era de 22 segundos. Había tarjeta de regalos para Rutht's Chris Steak House esperando, por lo que Roche se enfrentó a otros dos compañeros de trabajo.
"Sólo abrí mi garganta, ni siquiera trague", dijo. "Sólo lo eché hacia abajo".
Bebió un litro de ponche de huevo en sólo 12 segundos sin respirar.
"Yo terminé, y estaba jadeando, no podía respirar".
Roche dijo que estaba tosiendo mucho mientras se dirigía a casa, pero que pensaba que iba a estar bien. Un par de horas más tarde, no estaba tan seguro.
"Estaba casi temblando incontrolablemente", dijo. "Estaba temblando tan mal, sentía nauseas, y mi respiración se volvió rápida".
Le pidió a un amigo que actualmente está en la escuela de medicina que viniera a su casa para ver cómo estaba. El amigo lo llevó al hospital.
Roche había aspirado el ponche de huevo a sus pulmones y esencialmente estaba teniendo un "ahogamiento seco", dijeron los médicos.
"Ellos prácticamente tuvieron que llevarme en silla de ruedas, ponerme doble IV, oxígeno, y me conectaron a lo que ellos llaman el arma nuclear de los antibióticos", dijo.
El líquido en sus pulmones estaba comenzando una infección. Pasó 24 horas de cuidados intensivos, con fiebre, sudores y escalofríos.
"Fue difícil", dijo. "Ponche de huevo: no es ideal para los pulmones".
En el tercer día en el hospital, los médicos le quitaron el oxígeno, y se fue a casa. Después de una semana, estaba de regreso con toda su fuerza.
Fue un percance de las fiestas que nunca olvidará, y que también probablemente, nunca deje morir. Roche ganó, pero a un precio bastante alto.
"No sólo puedo obtuve la tarjeta de regalo para Ruth's Chris, sino también una estancia de tres noches de en el hospital".
×
Most recent News stories