Estimated read time: 3-4 minutes
This archived news story is available only for your personal, non-commercial use. Information in the story may be outdated or superseded by additional information. Reading or replaying the story in its archived form does not constitute a republication of the story.
ALBUQUERQUE, N.M. — Wesley Miller came to UTEP five years ago as a scarcely recruited defensive back without a Division I FBS scholarship offer hoping to catch a break.
Now the UTEP defensive back is a leader on defense and one of two players on the roster to play in two postseasons.
Miller will lead UTEP (7-5, 5-3 C-USA) into University Stadium Saturday as the Miners play the home team to Utah State (9-4, 6-2 MWC) at 12:20 p.m. MT on ESPN.
For the Fresno, California, native, accepting the invite to Albuquerque was fitting for a UTEP team that hasn't won a bowl game since 1967 and last played in the postseason in the 2010 New Mexico Bowl.
"This is definitely something really special," Miller said at the official bowl press conference Friday morning. "A win here would bring me full circle for my career.
"We didn't experience much winning the last three years, but now we're guaranteed a winning season. We'd like to top it off with a bowl victory."
Miller is the unparalleled leader of the Miner defense. He started all 12 games in 2014 and leads the pack with 74 tackles, including 42 solo stops, and seven pass breakups while playing the post safety spot for second-year head coach Sean Kugler.
The senior also graduated from UTEP last May with a double-major in business and economics, and he is currently pursuing a master's degree with the institution.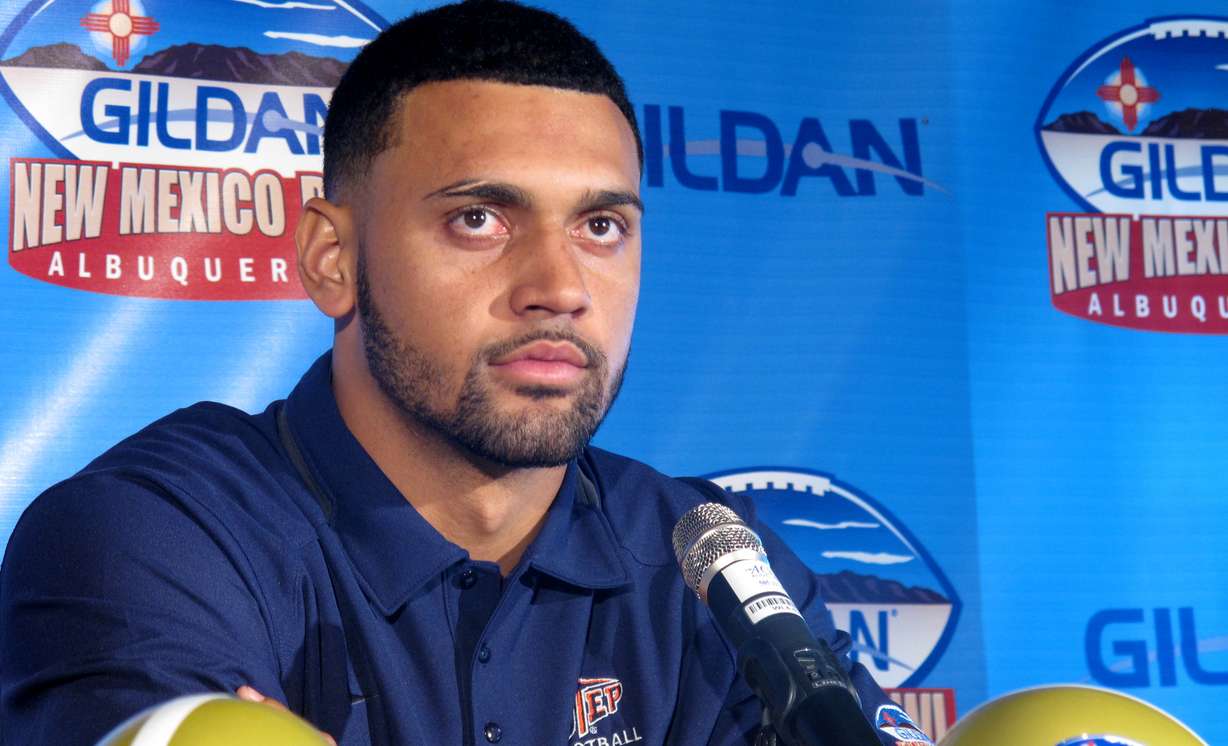 Not bad for a guy who had to send out his own recruiting videos and personally call college coaches following his senior year at Fresno's San Joaquin Memorial High.
The Miners didn't have an scholarship available, but Miller headed to El Paso, Texas, and traveled with the team's last bowl bid, a 52-24 loss to BYU, and started in six games as a redshirt freshman in 2011.
"UTEP called me back and it went from there," Miller said. "It's been quite the journey, walking on, but I've loved my experience and wouldn't trade it for anything."
Miller's experience with bowl week has been vital for Kugler, who took the head coaching job at his alma mater two years ago with the intention of turning the program around and making the Miners an annual postseason option.
The lack of postseason experience could hinder UTEP against a Utah State squad playing in its fourth straight bowl game. But Kugler has tried to mitigate any inherent disadvantages with Miller's help.
"It is a disadvantage of you let it," Kugler said. "We've only got those two guys with experience, and that's probably minimal. These other guys have been to four straight bowl games. They know what to expect.
"That'll be our goal: to repeatedly go to bowl games and set the standard where every year you can expect to see us in a bowl game. There's no substitute for experience."
While Kugler hopes to make this a regular experience for his team, he also acknowledged the special circumstances of the 2014 class' accomplishment.
"This is something they'll remember for the rest of their lives," he said. "But I also want them to know that we're up here for one reason and that's to win this game. We got a lot of outstanding work done with our young players and I think our seniors are energized.
"This will be the last time these guys play together. This is an emotional time for these guys and they're excited to go."
×
Related stories
Most recent Sports stories