Estimated read time: 3-4 minutes
This archived news story is available only for your personal, non-commercial use. Information in the story may be outdated or superseded by additional information. Reading or replaying the story in its archived form does not constitute a republication of the story.
John Hollenhorst reportingThe family of a wealthy southern Utah man who comes from a long line of polygamists has made shocking allegations of incest.
The adult sons of Ross LeBaron, Jr. accuse him of fathering several children with his own daughter because of his beliefs about the reincarnation of Jesus Christ. LeBaron denies the accusations, but his sons say they've collected DNA evidence to back up their claims of incest.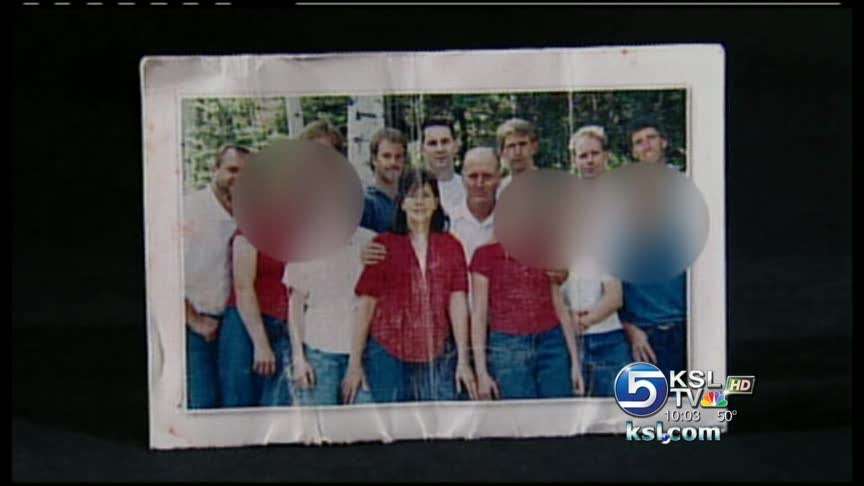 David Uri LeBaron, the son of Ross LeBbaron, Jr., says, "We've done DNA testing. We know what's going on, and we're here to find a way to put an end to it."
The three sons say Ross LeBaron is a polygamist and may have spiritually married his own daughter, their sister. They're convinced he impregnated her four times because of a fundamentalist belief called the "pure seed doctrine." They're going public because they're worried that Utah incest law may prevent anyone involved from being prosecuted.
We first met Ross LeBaron, Jr. a decade ago when he told us his theory about the end of the world. Now, his sons say his religion has taken a disturbing turn.
"The concept that he has superior genetics, superior intelligence, if you will, due to his direct lineage of Jesus Christ," David said.
Several adult siblings still live with their dad on a ranch near Kanab and at other homes. Three sons who broke away say Ross LeBaron, Jr. believes he must maintain the purity of his seed.
Elend LeBaron said, "We basically know that my dad is impregnating and having children with my sister."
Another son, Alaric LeBaron, is an Air Force doctor in Afghanistan. Over the phone he told us, "My dad is a religious fanatic, and he believes in this. He believes that incest is going to bring back the line of Jesus Christ."
One adult daughter gave birth to four children, another had one. The three sons did saliva tests comparing their own DNA with two of their sisters' young children.
"Both of them, from our understanding, show that the father of those children were male members of the family," David said.
They believe their dad fathered four of the children. He didn't return our calls but spoke briefly with Mike Watkiss of Phoenix station KTVK. When asked, "Have you impregnated your daughters?" Ross LeBaron, Jr. replied, "Absolutely not." When questioned further, he tried to turn the camera off.
The three disaffected sons suspect their older brother, Wayne, who remains loyal to his father, himself fathered the fifth child by incest with his own sister. "Whether we choose to engage in that is a private matter, but I personally believe that the combination of out-marrying for genetic diversity and inter-marrying to fix beneficial traits can be beneficial for the right individuals," Wayne said.
The three sons fear their youngest sister will inbreed when she turns 18. Elend said, "She will be probably to another brother, I'm guessing, maybe my dad."
David said, "Through either that union or another inbreeding union, that they would create the future Savior, so to speak." He says the family believes it would create something like a reincarnation of the Savior.
Iron County Attorney Scott Garrett says his probe may take another two months. "Because it's under investigation, I don't want to make any more comment other then that, just that there is an active investigation."
The incest law requires proof of sexual intercourse. In fact, Ross LeBaron, Jr. told KTVK off-camera that if he did impregnate his daughter, it was because his wife performed artificial insemination. The sons don't believe that for a minute, but they say the law has to be changed to make an incestuous pregnancy illegal, regardless of how it was achieved.
E-mail: hollenhorst@ksl.com
×
Most recent Utah stories