Estimated read time: 3-4 minutes
This archived news story is available only for your personal, non-commercial use. Information in the story may be outdated or superseded by additional information. Reading or replaying the story in its archived form does not constitute a republication of the story.
Team coverage Nearly 3,500 people bypassed the ugly rush-hour traffic this morning heading into Salt Lake on the first Monday commute for FrontRunner. The Utah Transit Authority (UTA) says it had seven trains come into downtown during the crunch hours, each carrying 500 people.
FrontRunner's opening day was Saturday, but today was the real test with people using it to get to work. For such a big day, and for so many people to use it, so far, everything is running well. "This is even better than we expected," said UTA's Carrie Bohnsack-Ware.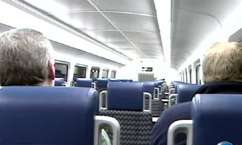 The trains are not just for working people. We've also seen families, students and people who are just curious about FrontRunner's appeal.
It's the train that goes from Ogden to Salt Lake in just an hour, and until Wednesday, it's free! "This is a trial run, but so far, I can't see a reason not to take it," said passenger Matt Burton.
Beginning Thursday, passengers will have to pay. A one-way cash fare is $2.50. Each additional stop after that is 50 cents extra. A premium pass costs $12.50, and a monthly pass is $145.
People love it because they are going to save money on gas, which continues to be a big problem. "[It's a] very big issue, especially when you have a big family. I have five kids. I heard it's pretty cheap to bring a family on, so that'll be really nice," said passenger Lisa Preisler.
Another advantage for travelers is free Wi-Fi. "I can do some work here on the train. I believe its wireless. I see they have plug-ins. I'm going to retrieve my laptop and work on the way home," said passenger Tom Martin.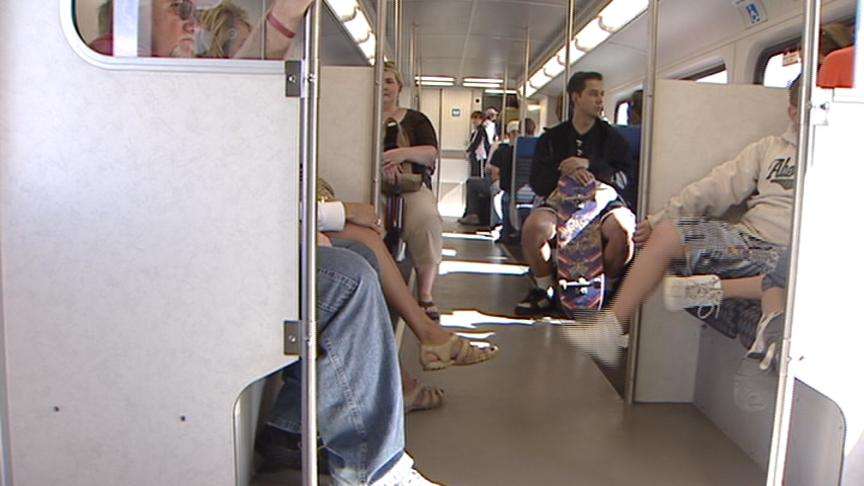 One college student currently drives two hours from Ogden to school in Salt Lake. She's hoping FrontRunner will be the answer "It's just a little outrageous. So, I'm trying to find something cheap and something that's not as long," Jen Portune said.
Even on its first weekday commute, the system was able to handle several elementary school field trips, including an entire third-grade class from Hooper. "It was really good. I thought it would be harder with 120 kids, but it was actually very smooth," Preisler said.
It's a smooth ride for a train that can push it at 80 miles per hour.
Meanwhile, some commuters say free tickets aren't enough to get them on board the new commuter train.
Deanne Carrol's driveway rumbles every time a train stops at the Woods Cross station. "And the windows, and the foundation," she said.
Though it's a few steps away, Carrol says her son-in-law will be among the commuters who will still drive a car. "Well, when he gets to Ogden, he has meetings he has to go to in different places of Ogden, and there's no transportation once he gets there," she said.
Convenience could come at a cost. A round-trip ticket from Salt Lake to Layton, for example, costs $7. The same trip in a car, based on AAA's 2008 cost-of-driving calculations, is about $25. That figures not only gas, but payments, insurance and wear and tear.
FrontRunner runs from 5 a.m. to midnight Monday through Friday and 7 a.m. to midnight on Saturday. It is closed on Sundays.
E-mail: ngonzales@ksl.com
E-mail: mgiauque@ksl.com
×
Related links
Most recent Utah stories