Estimated read time: 4-5 minutes
This archived news story is available only for your personal, non-commercial use. Information in the story may be outdated or superseded by additional information. Reading or replaying the story in its archived form does not constitute a republication of the story.
WEST JORDAN- El conductor de autobús escolar involucrado en la muerte de una niña de 10 años de edad, a principios de este año va a pasar tiempo en la cárcel.
Un juez condenó a Troy Daniels, de 44 años, a un año de cárcel y 500 horas de servicio comunitario. Daniels se declaró culpable de imprudencia temeraria y de fracasar al señalar que el autobús escolar se detendría, ambos cargos menores, en relación con la muerte de Seleny Crosby.
Daniels conducía el autobús en el que Seleny Crosby se encontraba en la tarde del 30 de abril. Estacionó a un lado de una carretera muy transitada y no activó el cartel de seguridad. Seleny se bajó del autobús y corrió hacia la carretera, donde fue golpeada por otro autobús escolar.
La niña murió de sus heridas dos días después.
"En todo momento en el que los niños están entrando o saliendo del autobús escolar, las luces intermitentes rojas se encienden, así como la señal de alto y este no fue el caso aquí", dijo Spencer Banks, abogado de la familia de Crosby. "Fue una elección deliberada hecha por el Sr. Daniels".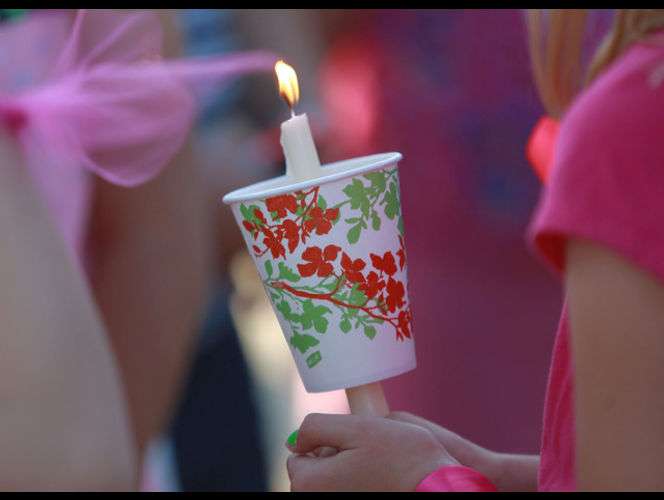 Los fiscales estatales recomendaron servicio comunitario justo y libertad condicional, pero el juez Charlene Barlow finalmente le ordenó ir a la cárcel.
"Este ha sido el caso más emocional y más duro del que he sido parte", dijo Banks. "Francamente, no esperábamos un período de tiempo en la cárcel, por no hablar de 365 días ... Estoy muy contento y sorprendido y sin duda con esta sentencia que yo sepa David y Seleny también lo estarán.
La sentencia fue una sorpresa para todos los involucrados en el caso.
Ha sido un largo camino para la familia Crosby. Los padres de Seleny estaban demasiado angustiados para estar en la corte el miércoles por la mañana.
"Ellos no podían soportar (la idea de) ver que no se sirva a la justicia y que el Sr. Daniels recibiera sólo libertad condicional o servicio comunitario, que fue lo que se esperaba", dijo Banks.
La sentencia fue un shock para Daniels y su abogado.
"La única declaración que quería hacer es lo horrible que se siente acerca de esto", dijo el abogado defensor Brad Schofield. "Obviamente, se trató de una situación trágica".
Un texto de julio en la página de Facebook de Daniels se presentó ante el juez justo antes de la sentencia.
Decía, en parte, "Sólo puedo esperar que un día esto se calme para que yo pueda poner mi vida en orden... Si hay una cosa que he aprendido a través de todo este calvario es que yo nunca me abatiré".
El juez llamó a ese post "perturbante", alegando que fue incorrecto que Daniels hiciera esta tragedia acerca de él en un foro tan público.
"Es una especie de bofetada en la cara a la familia", dijo Banks. "No es una buena idea admitir cualquier cosa en Facebook, pero tener ese comentario y hacer que todo sea acerca de él; ¿cómo él va a sufrir y salir de esta tragedia, como si él fuera el único que realmente sufrió? Creo que jugó un papel muy importante".
Otro elemento que entró en juego en la sentencia - una emotiva carta de cuatro páginas escrita por los padres de Seleny. Banks leyó la carta en voz alta en el tribunal.
"Mi hija de 10 años de edad, hermosa, ángel querida, Seleny Joanne Crosby, sufrió gravemente y murió dos días más tarde después de ser atropellada por un autobús escolar, a causa de la negligencia del conductor de su propio autobús; el acusado Sr. Daniels. Nuestra familia está en un profundo dolor todos los días, sufriendo la pérdida de su vida, su amor, y su futuro brillante", escribieron David y Seleny Crosby, de South Jordan, en su larga carta.
Barlow condenó a Daniels a un año de cárcel, pero podría ser liberado en ocho meses con buen comportamiento.
Contribuidor: Pat Reavy
×
Most recent News stories