Estimated read time: 2-3 minutes
This archived news story is available only for your personal, non-commercial use. Information in the story may be outdated or superseded by additional information. Reading or replaying the story in its archived form does not constitute a republication of the story.
SANDY - Cientos de personas se reunieron el jueves en Jordan Commons para ver un adelanto de "Conoce a los mormones", un documental sobre seis Santos de los Últimos Días y sus familias quienes son de diferentes zonas del mundo.
El cineasta Blair Treu ha acogido pre-estrenos en todo el país durante el último par de meses, midiendo las reacciones de los diferentes públicos.
"Pasamos (el documental) para la audiencia de Los Ángeles y de Nueva York y de varias (lugares) en medio", dijo Treu. "Empezamos a recibir retroalimentación, y fue extremadamente positiva. Quiero decir (…) realmente positivos (y) fuera de serie. Y pensamos, 'tenemos realmente algo aquí'".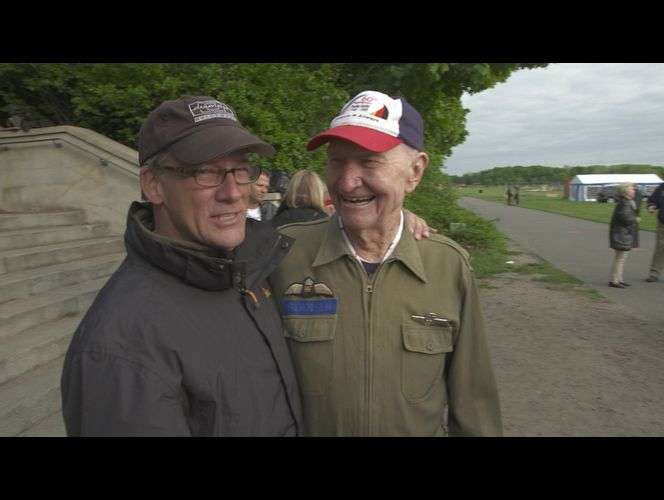 La Iglesia de Jesucristo de los Santos de los Últimos Días tendrá el lanzamiento del documental en Utah el 7 de octubre y el 10 de octubre estará disponible en 200 salas de cine en otras áreas de los Estados Unidos.
Si todo sale bien, se proyectará en cines adicionales en otras ciudades.
Los líderes de la Iglesia SUD pidieron al cineasta de Hollywood que creara una película que capturara la vida y la fe de los miembros de la iglesia en el día a día en diversas zonas del mundo.
"Con el tiempo, nos pareció un poco como, esto tiene que ser historias múltiples, para dar un sentido global acerca de quienes somos", dijo Treu. "Después de todo, somos una iglesia internacional, somos una familia en todo el mundo".
El documental caracteriza al obispo Mormón, Jermaine Sullivan de Atlanta; Ken Niumatalolo, entrenador de fútbol en la Academia Naval de Estados Unidos en Maryland; Carolina Muñoz Marín, una campeona amateur de kickboxing de Costa Rica; Gail Halvorsen, quien se hizo famoso como el bombardero de caramelos durante la crisis enfrentada por Alemania, conocido como el Berlín Airlift después de la Segunda Guerra Mundial; humanitaria Bishnu Adhikari de Nepal; y Dawn Armstrong, mejor conocida como la madre misionera.
Algunas congregaciones SUD están siendo invitadas a que corran la voz sobre el documental, y la cuenta de Twitter "Meet the mormones" y el sitio web sugieren a los espectadores que pidan a sus teatros locales que pasen la película.
×
Most recent News stories