Estimated read time: 3-4 minutes
This archived news story is available only for your personal, non-commercial use. Information in the story may be outdated or superseded by additional information. Reading or replaying the story in its archived form does not constitute a republication of the story.
SALT LAKE CITY - Muchas personas están sacando sus bufandas, cárdigan y todo tiene especias de con sabor a calabaza ya que el martes fue el equinoccio oficial de otoño. Para celebrar la llegada del otoño, aquí hay cinco buenas ubicaciones alrededor de Utah para dar una vuelta y ver cómo las hojas cambian de colores.
Highway 14 (Cedar Mountain)
Highway 14, también conocida como "la montaña del cedro" por los lugareños. La misma se ubica entre la montaña de Cedar City y la US 89, cerca de Long Valley Junction. La carretera tiene 41 kilómetros de largo y tiene varios puntos espectaculares de observación que muestran los acantilados bermellones típicos del sur de Utah.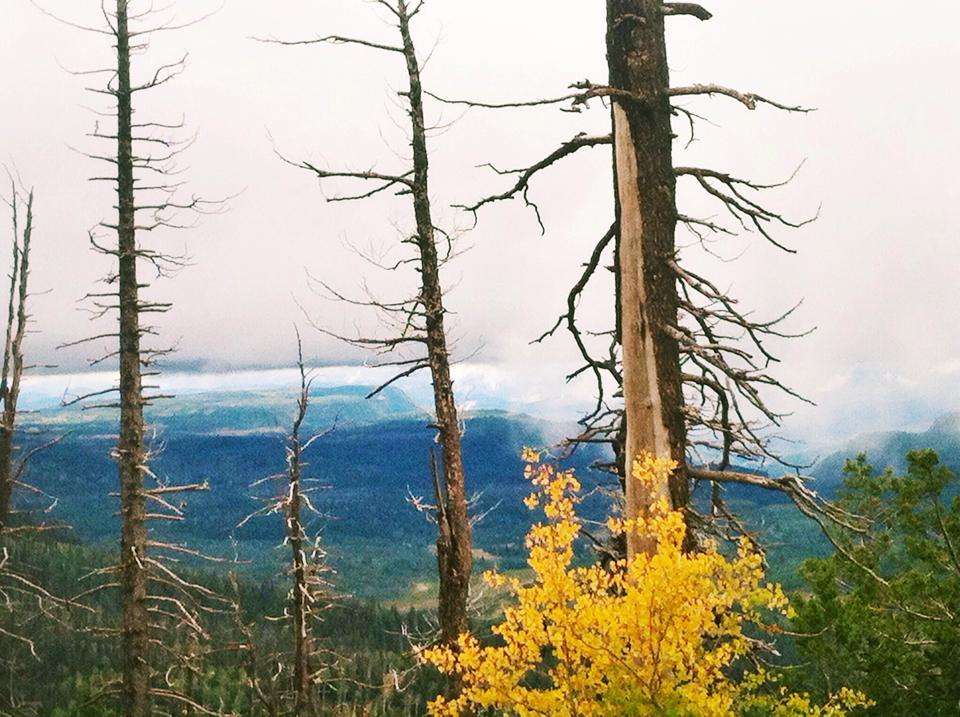 Junto con los hermosos acantilados, varias áreas están cubiertas de rocas volcánicas negras que contrastan a la perfección con los miles de árboles de álamo que se vuelven amarillos durante los meses de otoño. La carretera ha sido designado como el Markagaunt High Plateau Scenic Byway, por su belleza paisajista.
Alpine Loop
El Scenic Highway Alpine Loop sigue la ruta 92 de Utah a través del cañón de American Fork y continúa a través del Bosque Nacional Uinta en el Cañón de Provo hasta la US 189. Esta ruta ofrece 27 millas de hermosas vistas de la parte este de Mount Timpanogos y Sundance.
El área tiene una variedad de colores con todas las diferentes especies de árboles dispersos a lo largo de la ruta. Sin embargo, las secciones de la Alpine Loop sólo están abiertas desde finales de mayo hasta finales de octubre y cualquier persona que se detenga a jugar en el Cañón de American Fork tiene que tener un pase de recreación o pueden pagar $6, según Utah.com.
Boulder Mountain
Si usted está buscando una carretera empinada y serpenteante con vistas preciosas, entonces diríjase a Boulder Mountain cerca de Escalante. El Utah Scenic Byway 12 serpentea a lo largo del lado oriental de la montaña Boulder, desde Boulder a Torrey ofrece impresionantes vistas con colores cambiantes.
Boulder Mountain es la meseta con madera más alta de América del Norte, lo que deja divisar los colores del otoño por millas. También es parte del Bosque Nacional Dixie.
Logan Canyon
La ruta US 89 atraviesa la barranca de Logan y se ha designado a un camino nacional escénico que está apartado. La carretera conecta Cache Valley and Bear Lake Valley, y el cañón se eleva a una altura de 7.800 pies y ofrece excelentes puntos de observación.
El río Logan limita con la carretera a través de una gran parte de su barranca, y varias presas también ofrecen buena pesca mientras disfruta de los colores del otoño.
Ruta EE.UU. 40 cerca de Strawberry Reservoir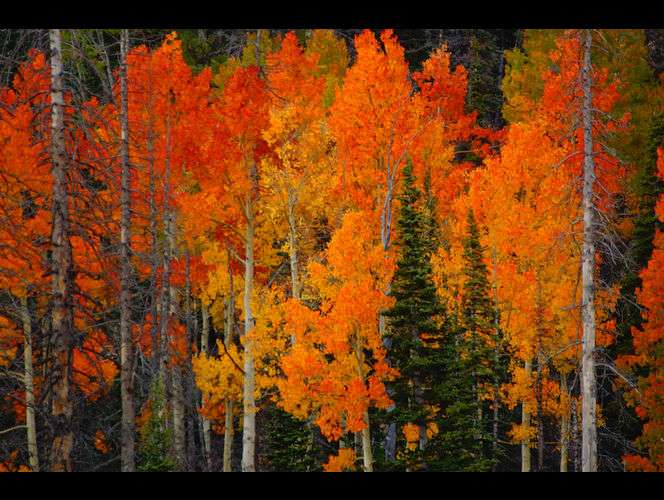 La ruta US 40 comienza al sur de Heber y continúa al este hacia Vernal. Strawberry Reservoir y Starvation Reservoir se localizan a lo largo de la ruta, y los árboles de álamo se vuelven amarillos a lo largo del camino. Los robles también se encuentran en las colinas cerca de Duchesne y están empezando a tener hermosos tonos de rojo y naranja.
Es un trayecto precioso si usted va a la Cuenca del Uintah o si lo que desea es explorar un nuevo tramo de la carretera.
¿Cuál es tu zona favorita de Utah para ver los colores del otoño? Háganos saber en los comentarios. Y envíe las imágenes de las hermosas hojas que cambian a nuestra aplicación iWitness.
×
Most recent News stories